The CCCHS Class of 74 strikes again! You three have left your mark! Happy Retirement to you all. #usd379 #expectsuccess2022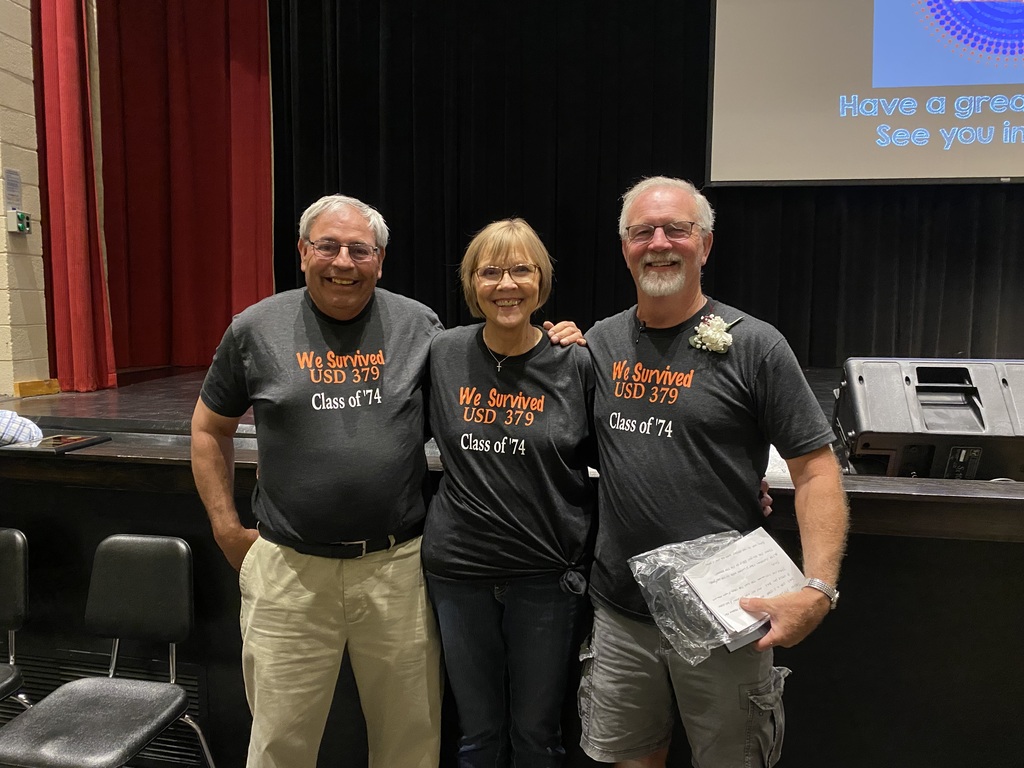 We say goodbye to an amazing group of retirees! We wish you the best! #usd379 #expectsuccess2022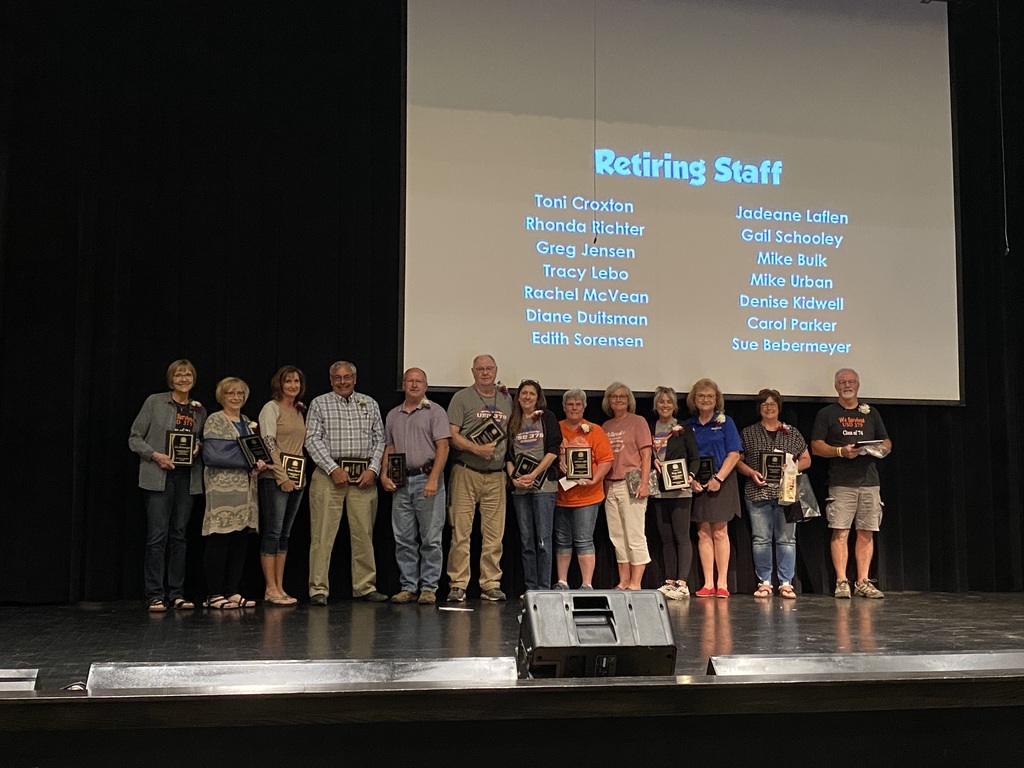 We are honored to work with this great group of teachers in USD 379. Here are our Teacher of the Year finalists and winners! Leah Knitter, Chris Freeman, Angela Ferguson and Brandon Pigorsch. #usd379 #expectsuccess2022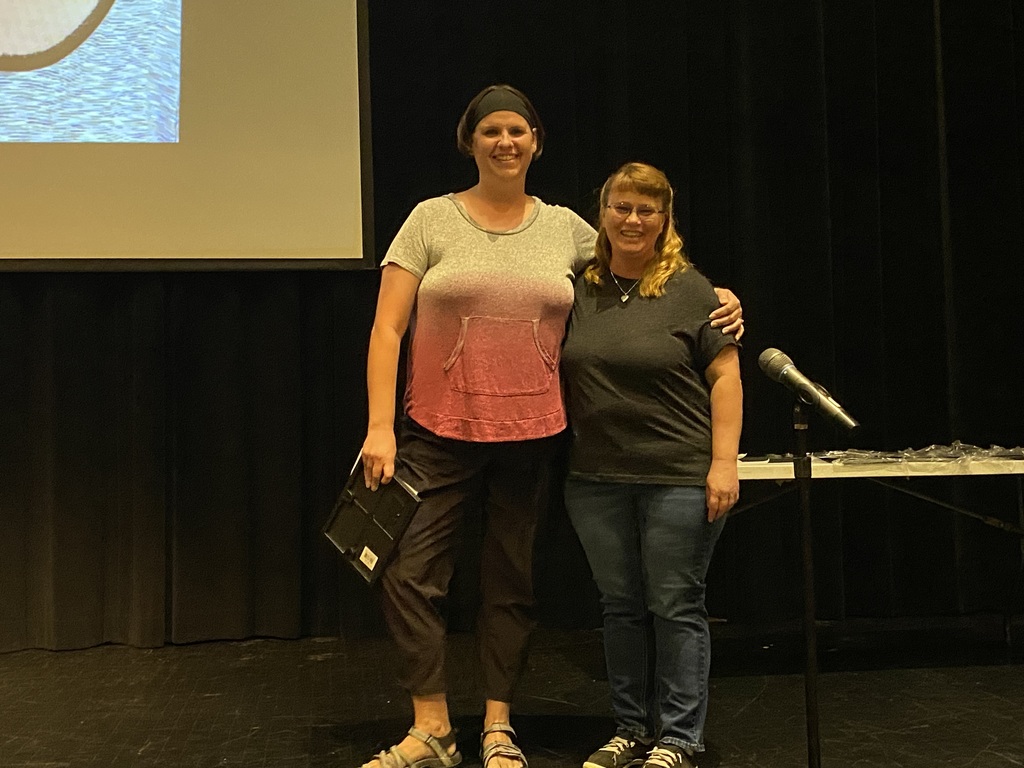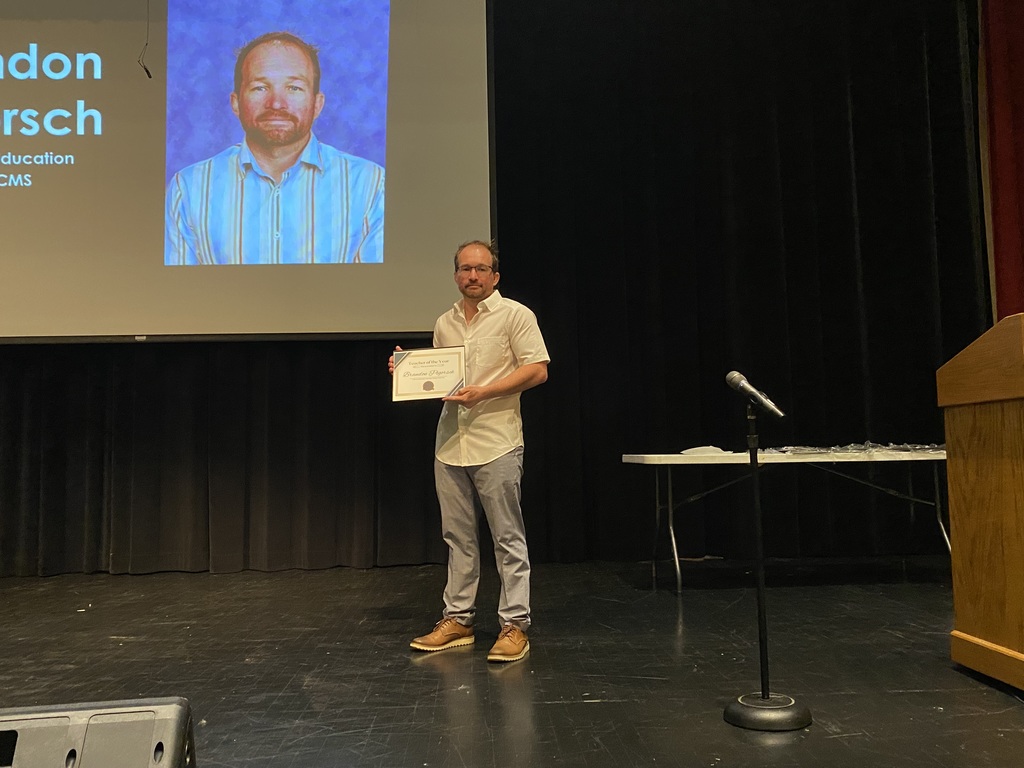 introducing our USD 379 Employee of the Year, Jessie Smith! #usd379 #expectsuccess2022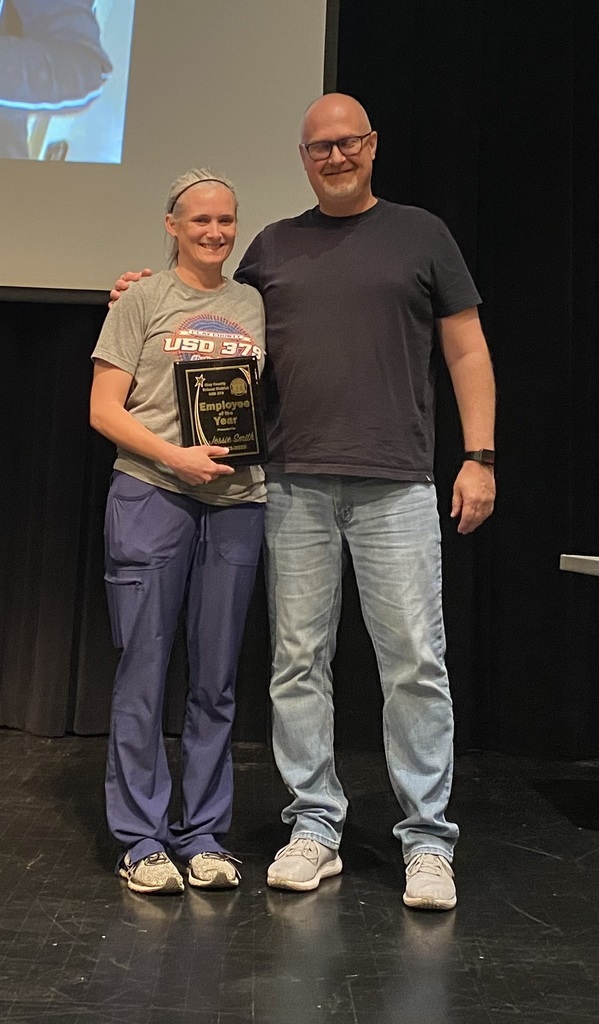 Congrats to our Patti Ferguson Helping Hands Award winner Betsy Liebau! #usd379 #expectsuccess2022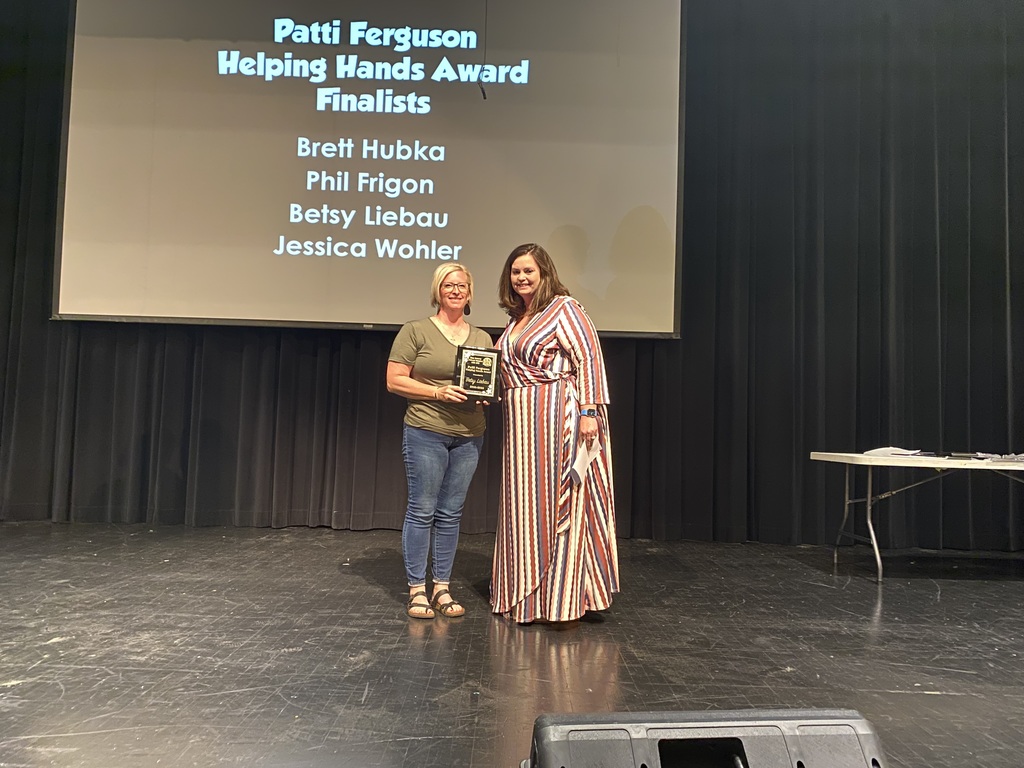 Congratulations to our 25 year Educators! #usd379 #expectsuccess2022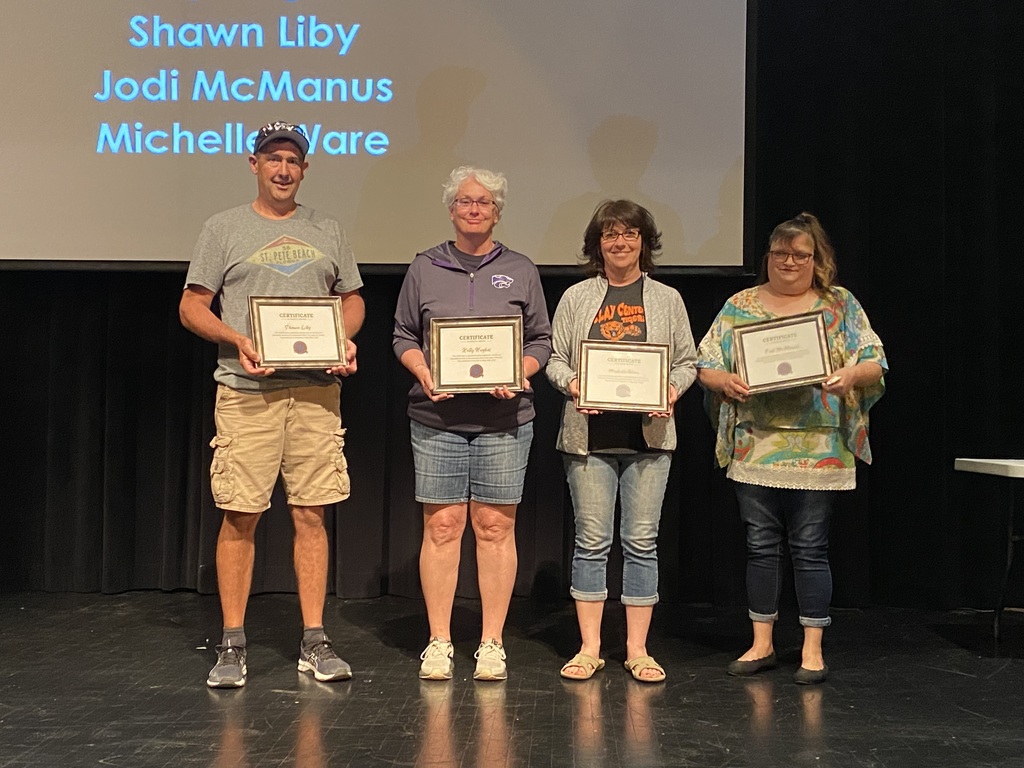 Introducing our new Transportation Director Mike McCoy! #usd379
Join us in welcoming Craig Easterberg to USD 379! #usd379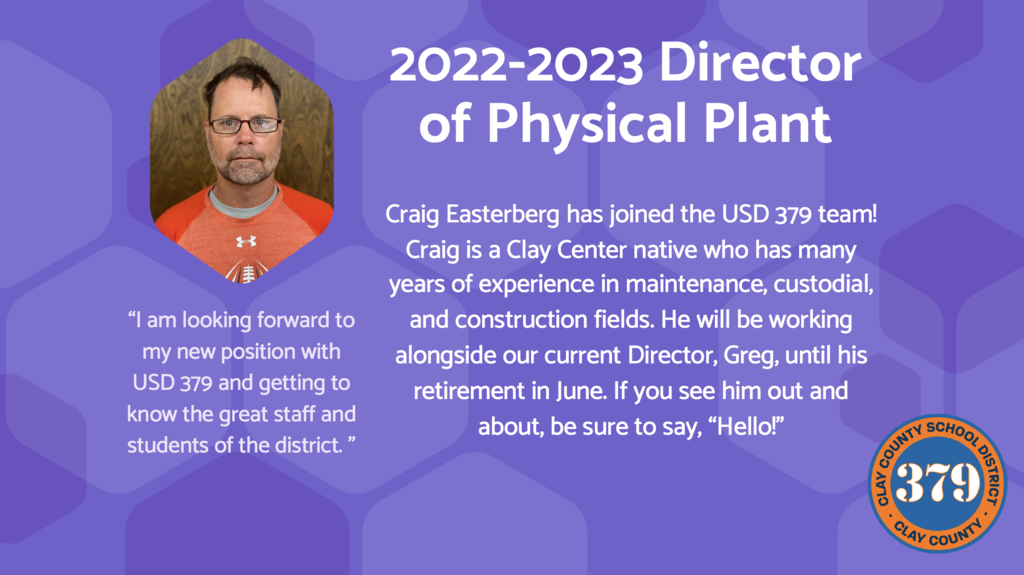 We need you to join our team! Paraeducators needed at the following locations: Clay Center Wakefield Linn Hanover Glasco Riley Olsburg Benefits: Starting pay is $10.95 per hour. No experience or education needed. Additional pay for experience and education. Health insurance benefit 10 sick days (2 can be used for personal leave) 5 paid inclimate weather days 7 paid holidays Minimum of 35 hours weekly Same schedule as students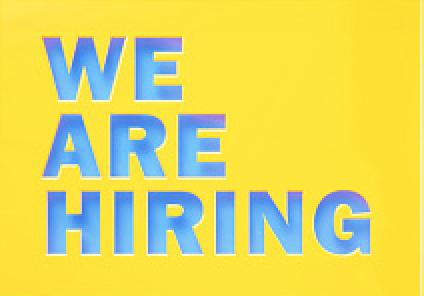 Congratulations to our current and future CCCMS Girls Wrestlers. These three wrestlers presented at last night's USD 379 BOE meeting, and will now have their own Girls Wrestling season. The MS Girls Wrestling season will run during the months of January and February. . CCCMS Female student athletes can now participate in 4 sports, in 4 different seasons at CCCMS. Volleyball/Cross Country, Girls Basketball, Girls Wrestling, and Track & Field. . Thanks to these girls for being trailblazers - #BengalSTRONG! Pictured with the wrestlers is CCCMS Head Boys Wrestling Coach, Craig Rickley.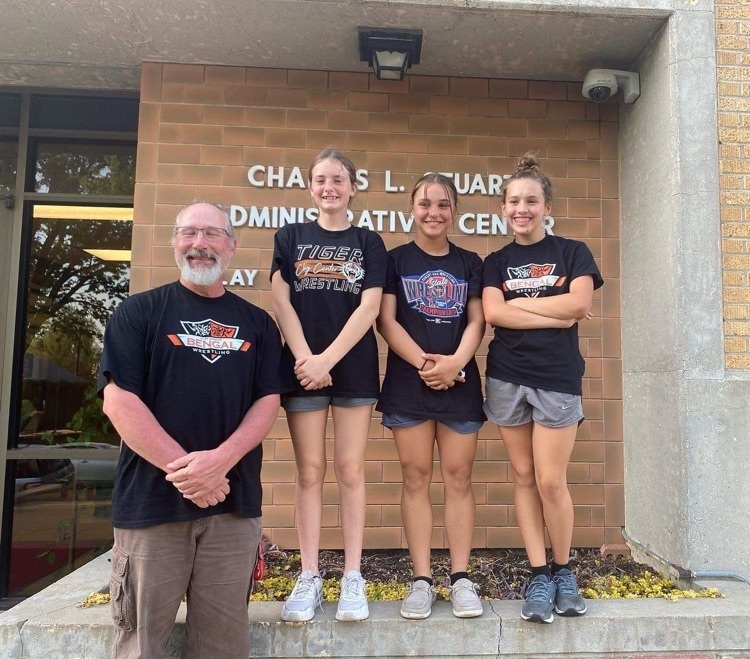 Come join our team! #usd379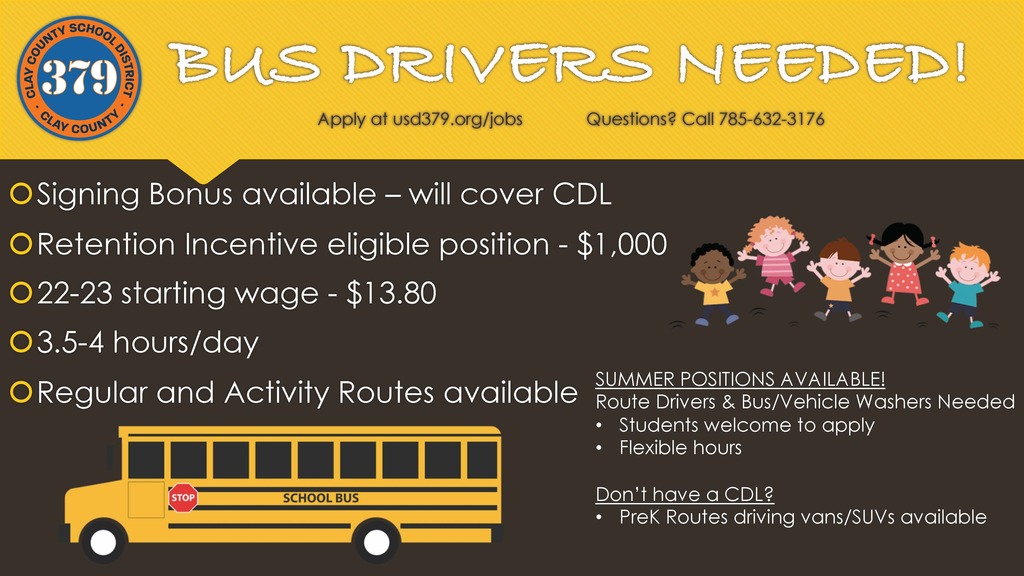 It is that time of year again, time to order memories! Please have the payment returned to your child's teacher by May 5th. Here's a sneak peek of this years cover! Order your copy today 😀 Thank You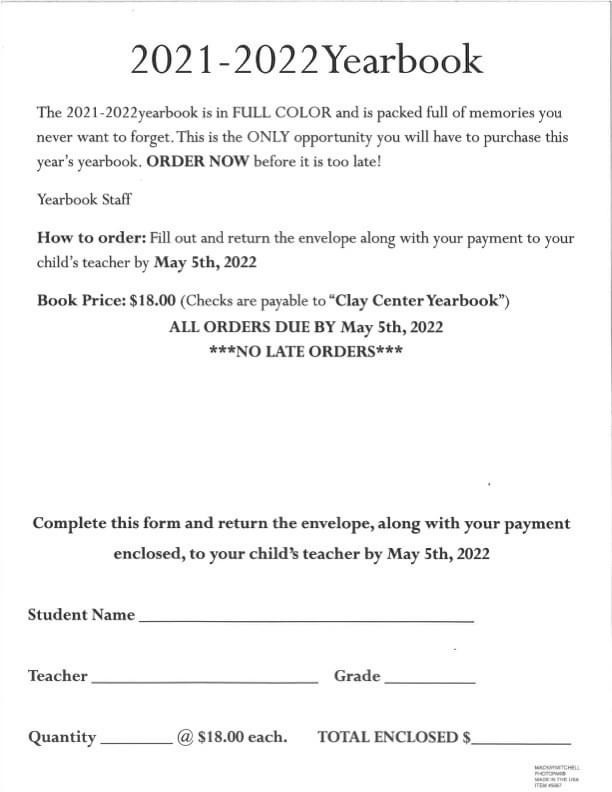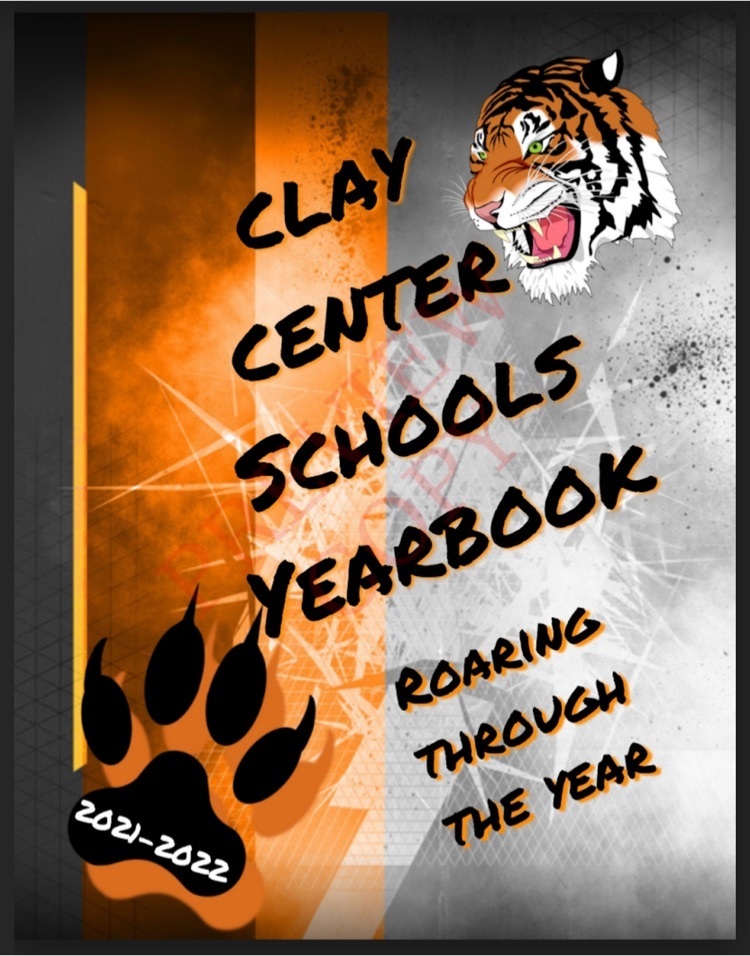 This crew of fourth graders went to a Lincoln today to share with our third grade friends about what Garfield will look like next year! We can't wait to welcome our new Junior bengals next fall! #usd379 #garfield379
Monica Medina is our April Cheers Award winner! She brings her culinary A-game every day and is always ready to help her co-workers. She takes initiative and isn't afraid to ask questions. Monica also has a good sense of humor; she makes the kitchen fun! #usd379 #chartwells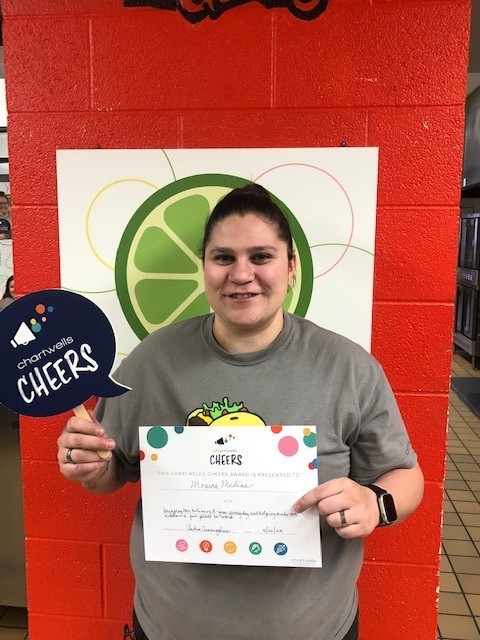 Today CCCHS welcomes the Kansas Teacher of the Year Team visit, hosted by USD 379 Secondary Teacher of the Year & CCCHS art teacher Tracy Lebo. #usd379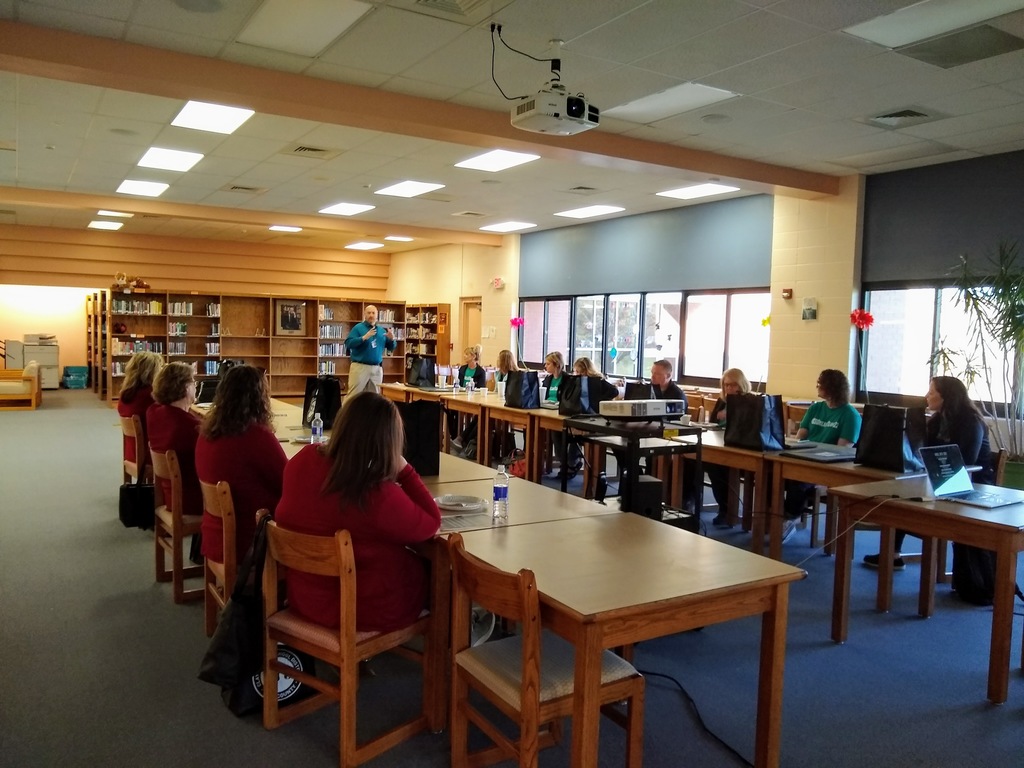 Computer Programming students in Mrs Gierhan's class are Programming Pals with Mrs Peterson's Lincoln 3rd grade. Designing spring items to be printed on the 3D printer.

A special thanks to the @bengalprideCC and @Wakefield bomber 6th grade bands for coming to perform for us today! #lincoln379 #usd379

Mrs. Hamel's class competed in Job Olympics Wednesday. The CCCHS team took 1st place overall!!! All students medaled in ALL of their events. We're so proud of these kids for all of their hard work. They have been practicing so much and took the competition very seriously! #usd379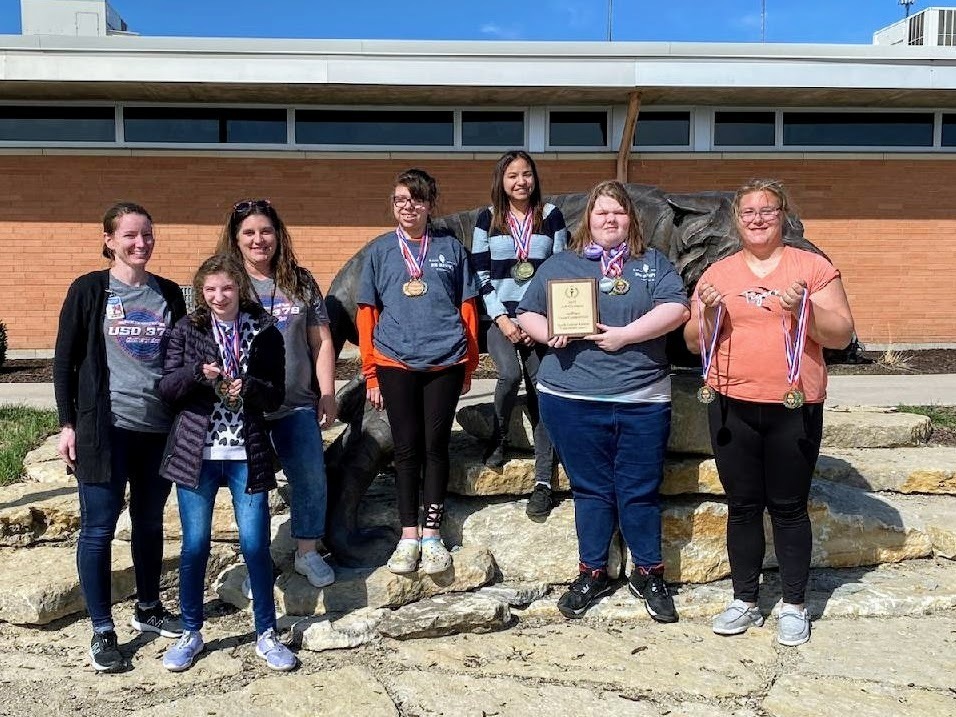 USD 379 juniors & seniors had the chance to go through a reality simulation of finances. This included taxes, transportation, housing, food, insurance, and life choices that can positively or negatively impact your finances. Thanks to our wonderful community volunteers! #usd379