Seventh-grade FACS students researched a country, then developed a pizza using common foods from that country.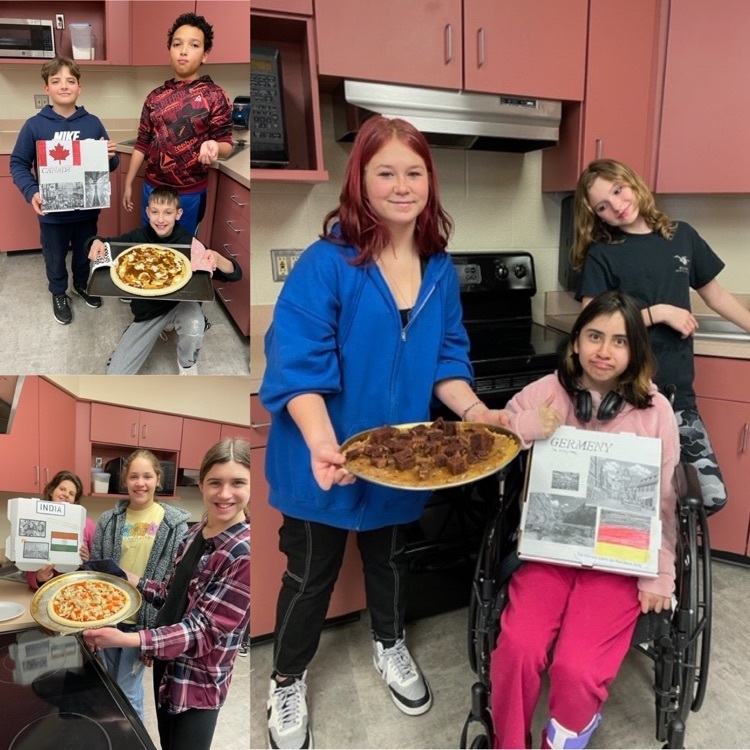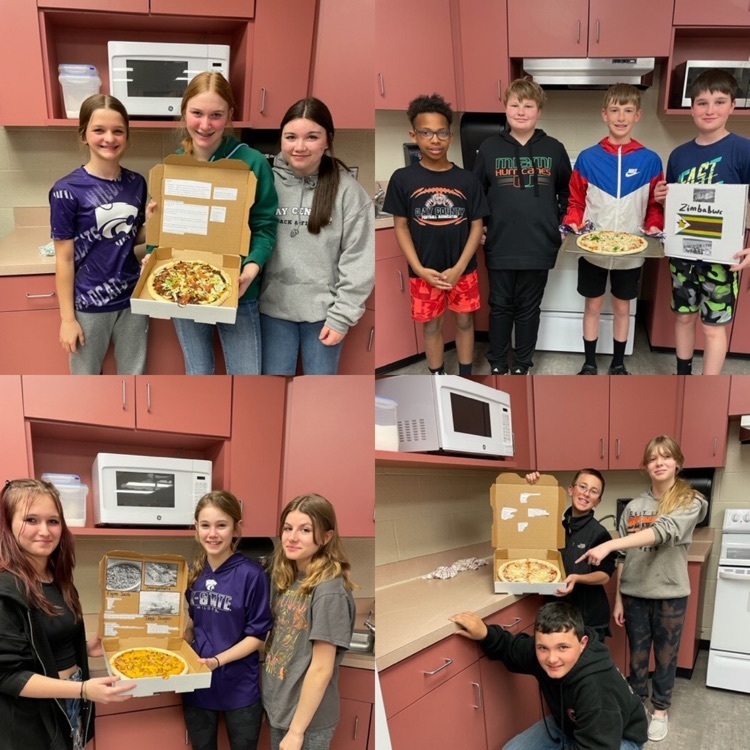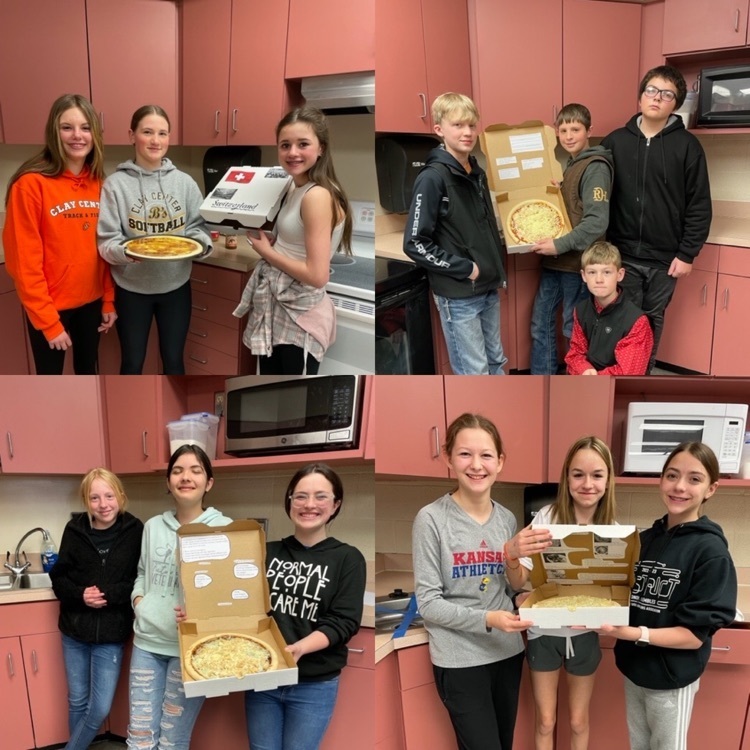 Spring Pictures next Tuesday bring your smiles that day!!!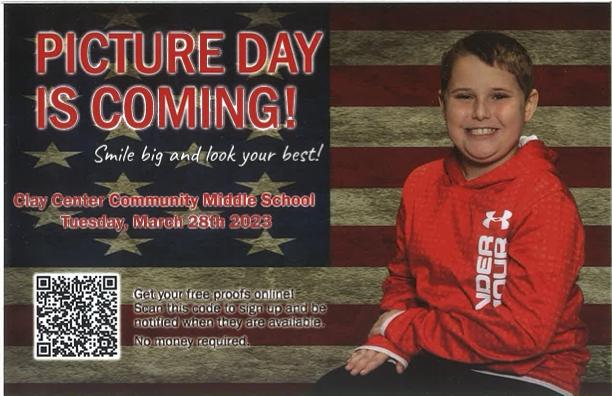 Thank you Christine Hackworth for talking to Mrs.Fickes's 7th grade Tech Time class about Veterinary Medicine!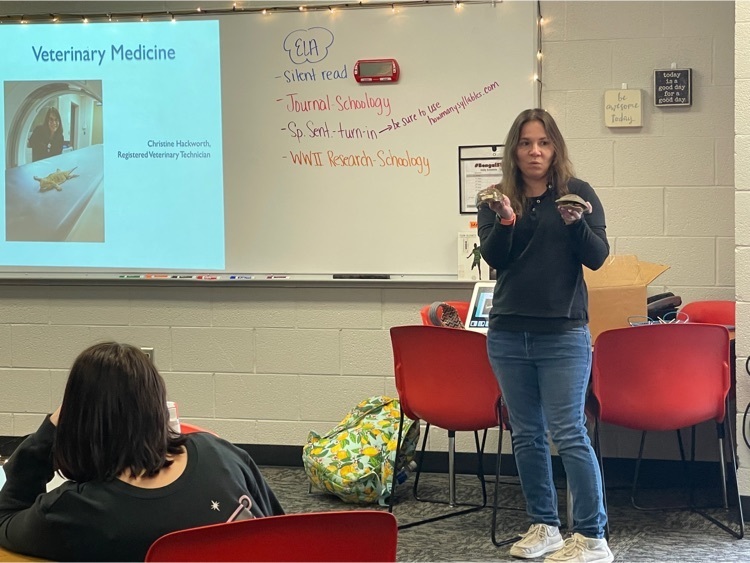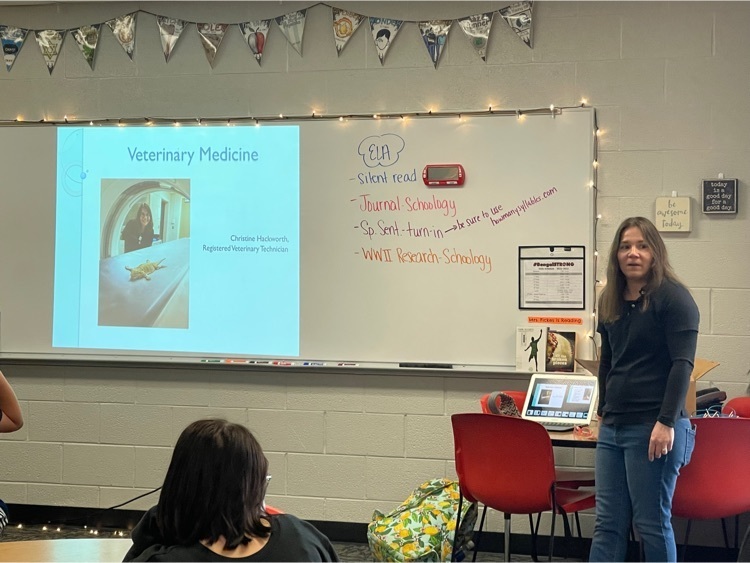 This week the Bengal Spotlight Featured Team is our Scholars Bowl team! We are extremely proud as both A and B teams have received a 1st place finish in various meets! They received 2nd place in their last tournament. They are coached by Cindy Roth and Patrick Taylor. Keep up the amazing work!!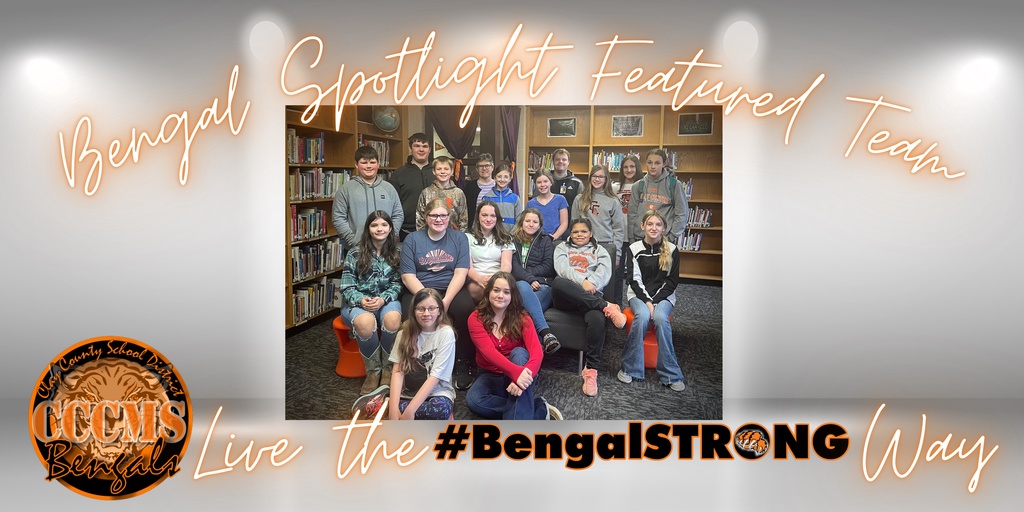 Reminder today is an 11:45 dismissal. Have a fun and safe spring break!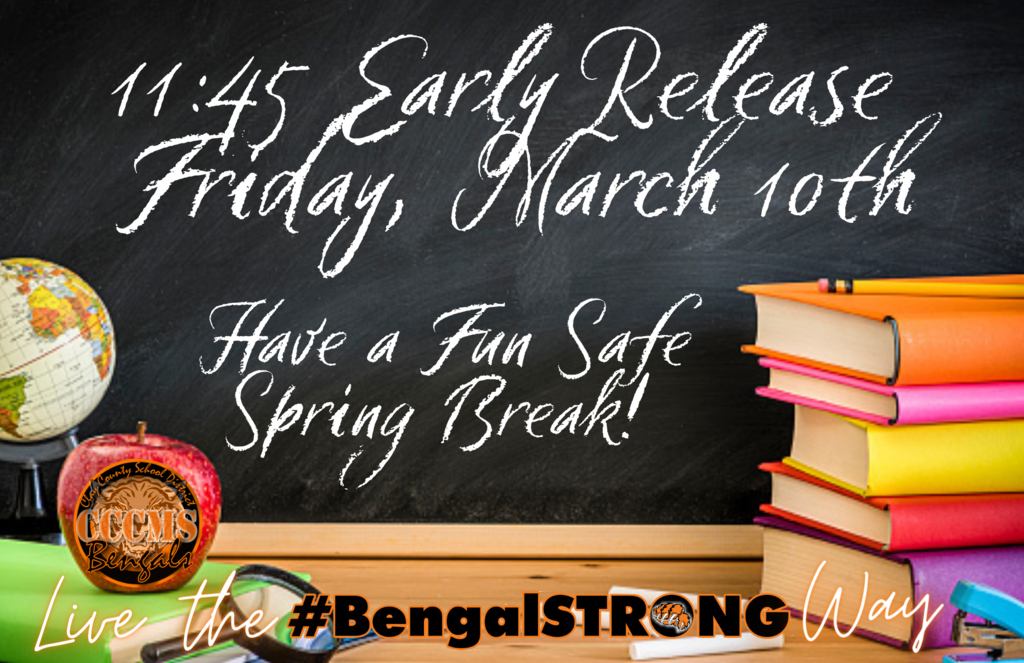 Today's Bengal Spotlight Featured Department- Although both of these staff members do much of their work behind the scenes, they play a tremendous and impactful role with the students at CCCMS, and throughout the TLEC. Mrs. Begnoche is our School Psychologist, who is highly involved in evaluating, testing, and assisting students with their Independent Education Plans. Mrs. Begnoche works collaboratively with teachers, and parents to set students up for success at CCCMS, and beyond. This week is National School Social Worker Week! We would like to honor Dana Rott, TLEC Social Worker for all the things she does for students, families, and teachers at CCCMS, and throughout the TLEC. Her daily schedule includes meeting with students and families in five different school districts and providing positive support and assistance to these families. Mrs. Rott does so many things to benefit families, that it's hard to keep track of everything she does. We appreciate her work, and how she works to empower every student and every family she works with. Thanks Mrs. Rott!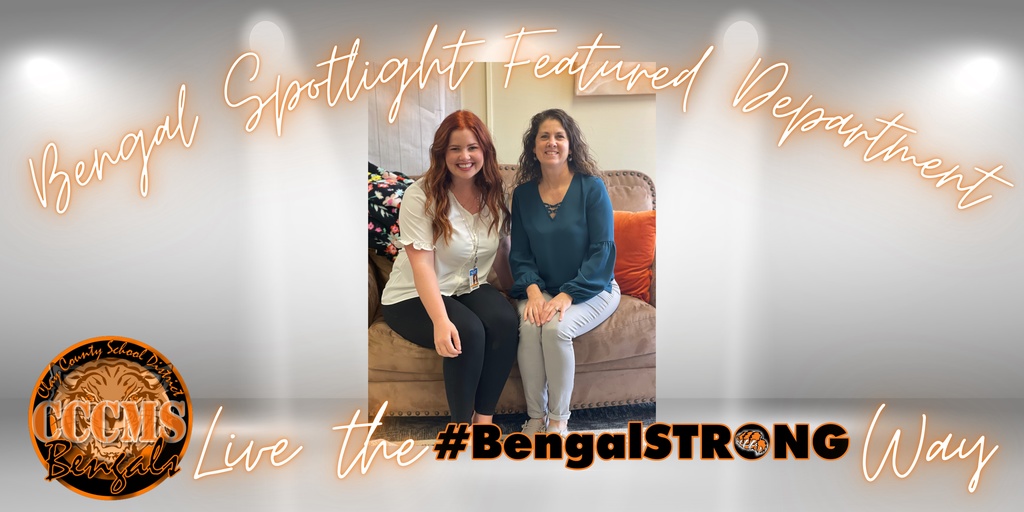 Today is the last day to get your Track & Field Apparel! The link below is to our team's store. It has t-shirts & sweatshirts with our track design screen printed on them, as well as some other items (hats, jackets, pullovers) with an embroidered Tiger/Bengal Paw on them...
https://claycentertrackfield23.itemorder.com/shop/product/30301756/

Good Luck to our Scholars Bowl team today!! #bengalstrong

WOW is the first word that comes to mind after hearing Kevin Olson deliver his strong words of wisdom today to our Bengal students! His message was so important for our students to hear! We hope each of them walked away today with a different perspective on difficult things in their life they can not change or control. Please ask your student tonight about the messages of hope and strength that Kevin shared with them today. Below is his website with more information:
https://www.learningtolivewithit.com/
Thank you so much, Kevin!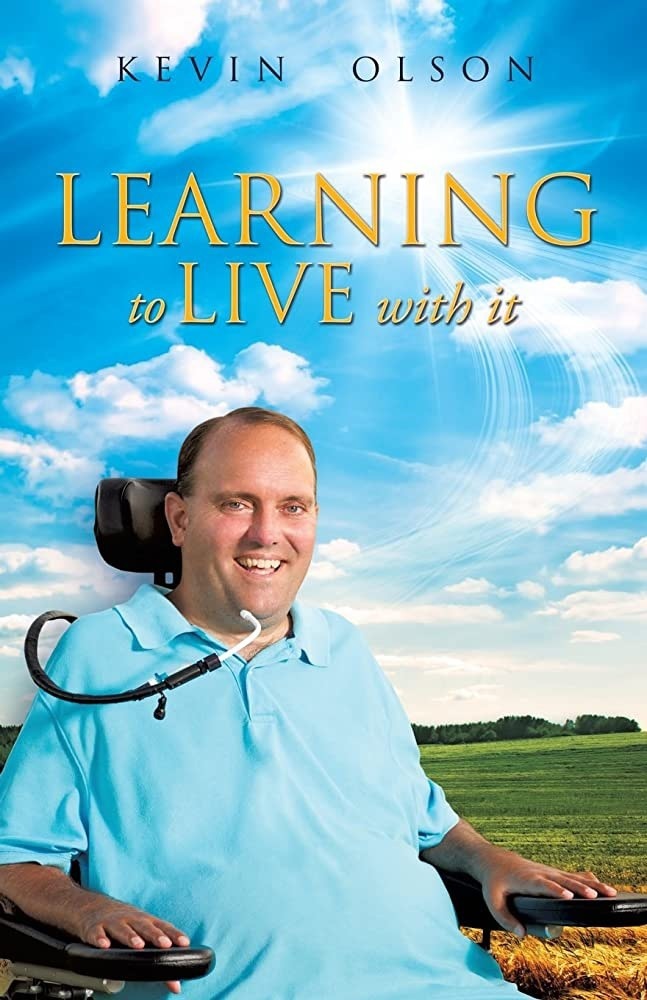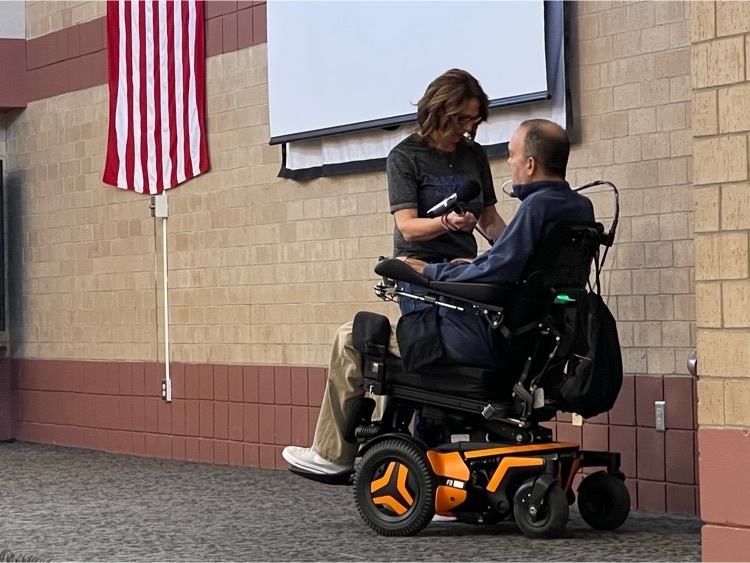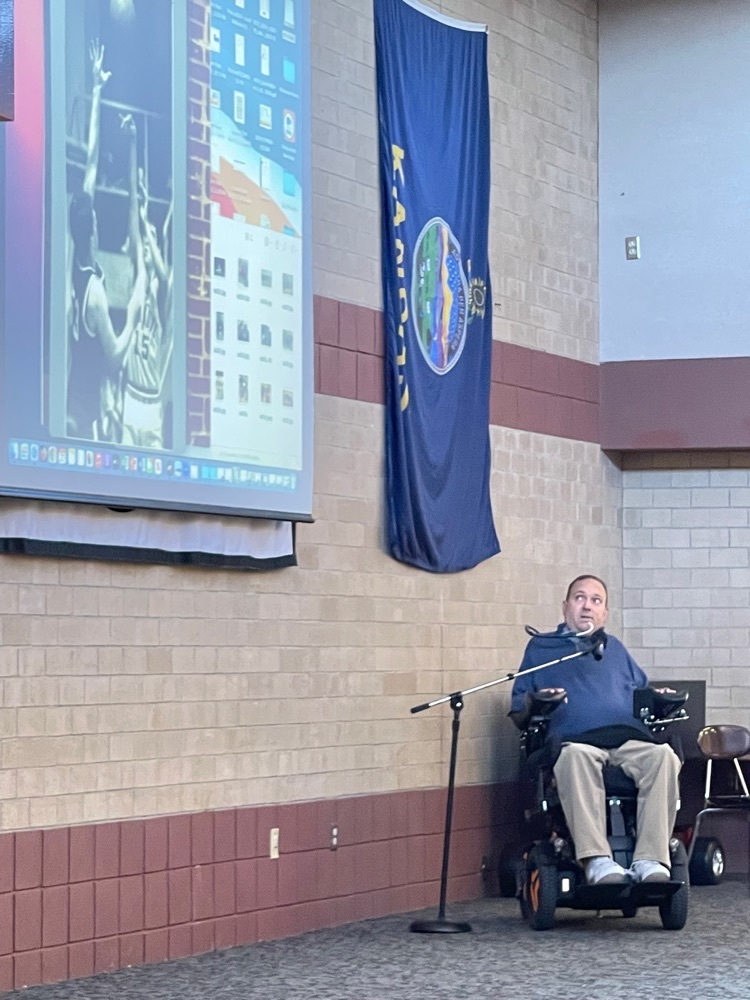 Today's Bengal Spotlight Featured PAWS is Mrs. Argo's class. Mrs. Argo's PAWS Class is a very diverse bunch with many different interests. They enjoy playing games like Silent Ball and Pictionary, but also like a good Dodgeball challenge. They are usually up for an all-school PAWS Challenge but are frustrated with getting 2nd place on a number of occasions. They finally achieved 1st Place status in the door decorating contest this past December! Woohoo! They understand that perseverance pays off.

Good Luck to our Scholar's Bowl team today!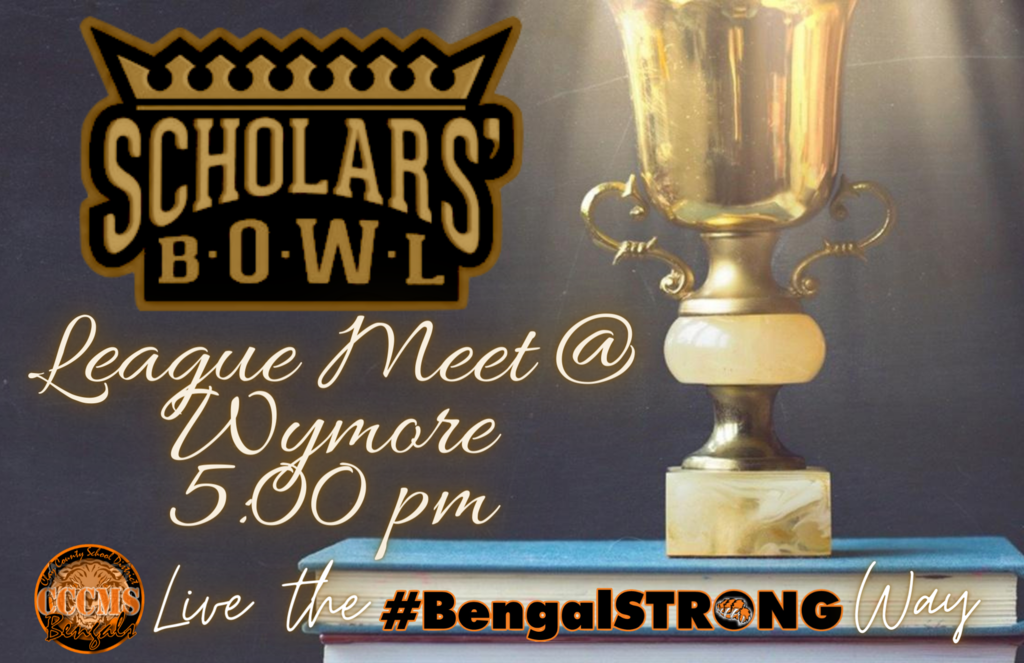 Reminder there is No School tomorrow Friday, February 24, 2023. Thanks for everyone's attendance and participation at this week's Reach Higher Student-Parent Conferences. If you were unable to attend, or still need to set up an appointment time, feel free to give us a call at school. 785-632-3232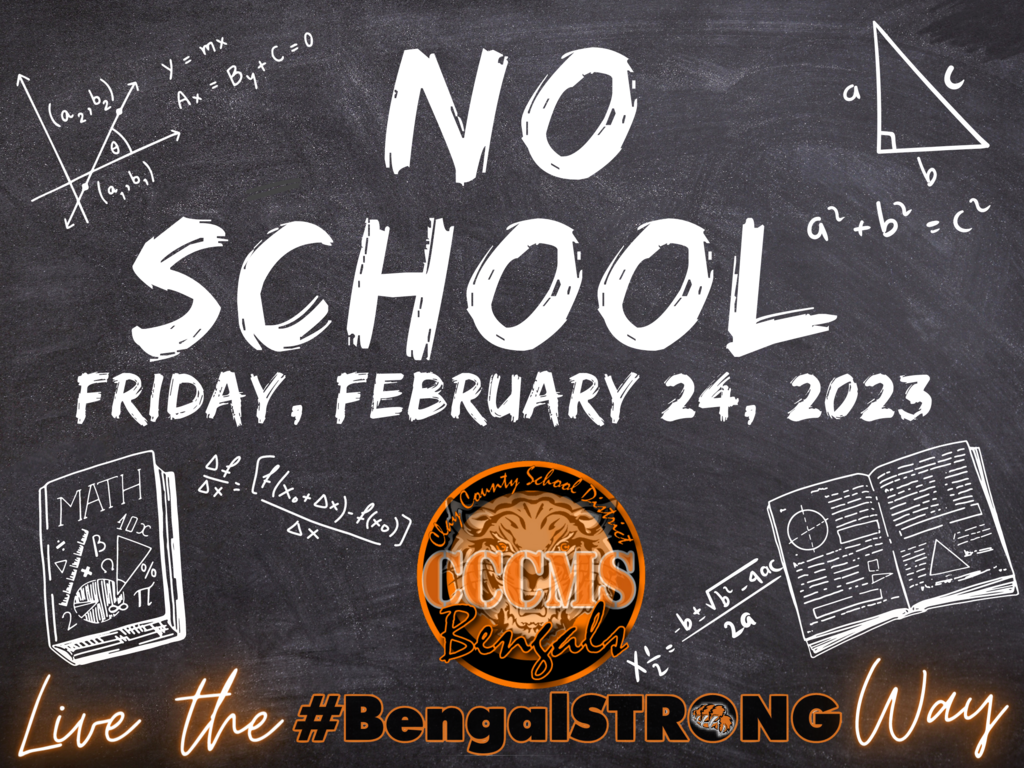 Both 7th and 8th Grade Boys Basketball teams are headed to the second round of the NCKL tournament today. They will be headed in opposite directions as the 7th-grade head to Chapman and the 8th-grade head to Marysville. Good Luck Today Bengals!! Finish Strong! #bengalstrong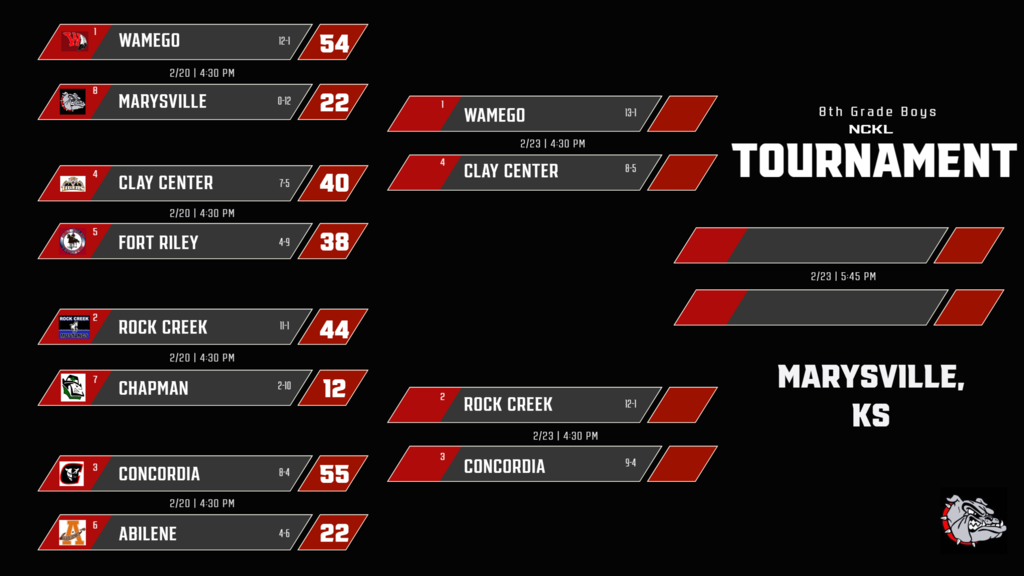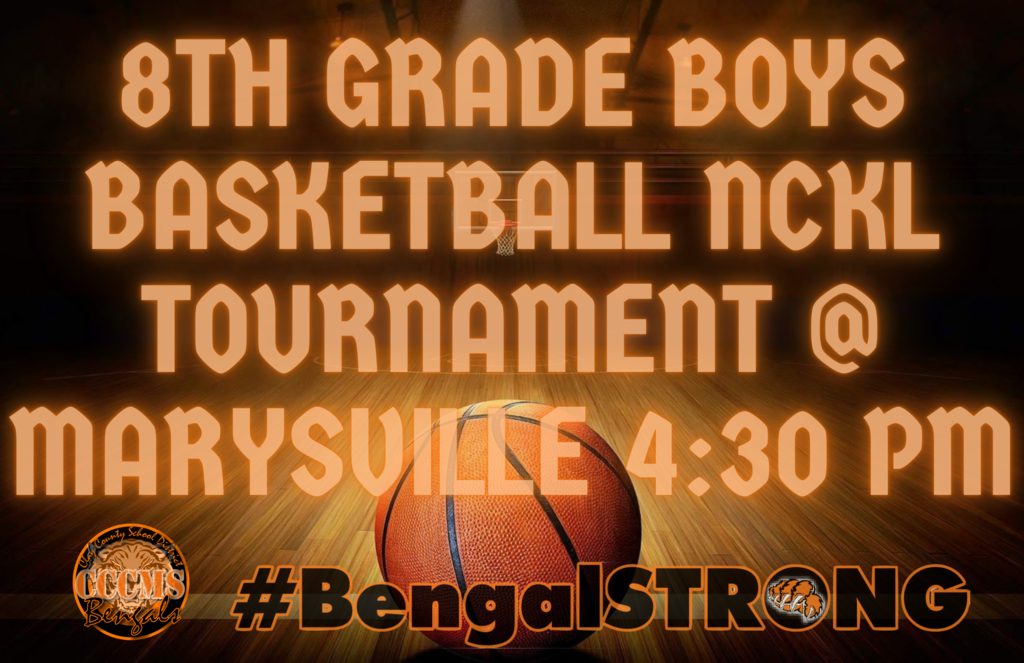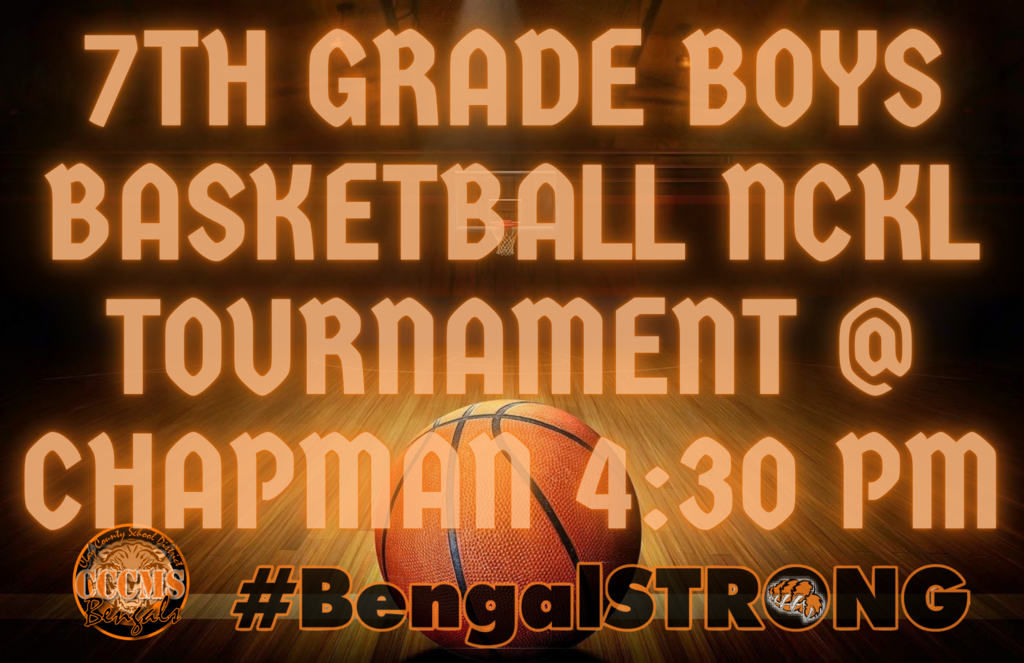 Todays Bengal Spotlight Featured department is our Fine Arts Department! We are blessed to have such wonderful teachers for our vocal and band students! They put in lots of extra time making our Bengals shine and it does not go unnoticed! Thanks for all they do for our school, community, and students. Eric Tinkler is a native of Rose Hill, Kansas, and a graduate of Rose Hill High School. He graduated from Kansas State University with a Bachelor's of Music Education with an instrumental focus in the Spring of 2021. Eric is now in his second year of teaching at Clay Center Community Schools where he teaches 5 - 12 instrumental music. Daniela Thrasher is in her 11th year of teaching - 6th year in Clay Center. She holds a Bachelor of Music Education, a Bachelor of Science degree in World Languages, and a Masters in Curriculum and Instruction - all from Kansas State University. She teaches 5 to 12 band, as well as a Rockband class here at CCCMS and loves to play her Flute. Daniela enjoys hanging out with her husband Clark, and her three dogs Molly, Beethoven and Hank. In her free time, she is an avid trap shooter. Kara Bergsten is in her 13th year of teaching, 8th year at CCCMS. She got her K-12 vocal music education degree from Northwest Missouri State University and her Masters in Music from Kansas State University. She loves all things music including singing, piano and getting to be a part of the worship team at Alert Covenant Church. Kara enjoys spending time with her husband Jason and their four children, Janessa (9), Blake (8), Paul (2) and Elizabeth (1).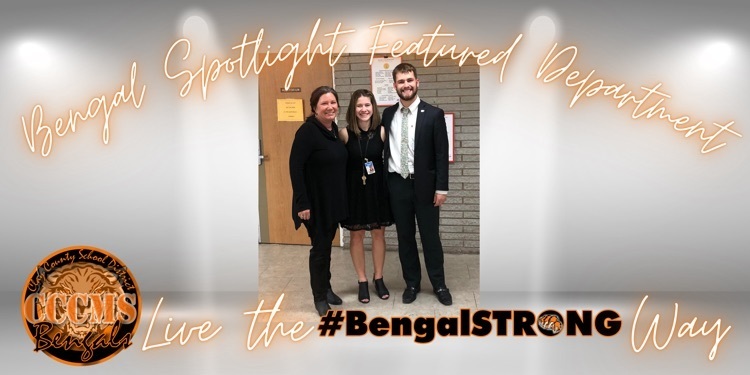 Good Luck in the first round of NCKL today boys!!! 7th grade vs Chapman plays at 4:30 in CCCMS gym followed by 8th grade vs Ft. Riley! #bengalstrong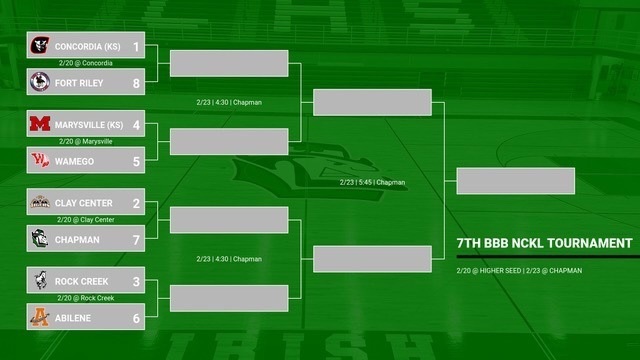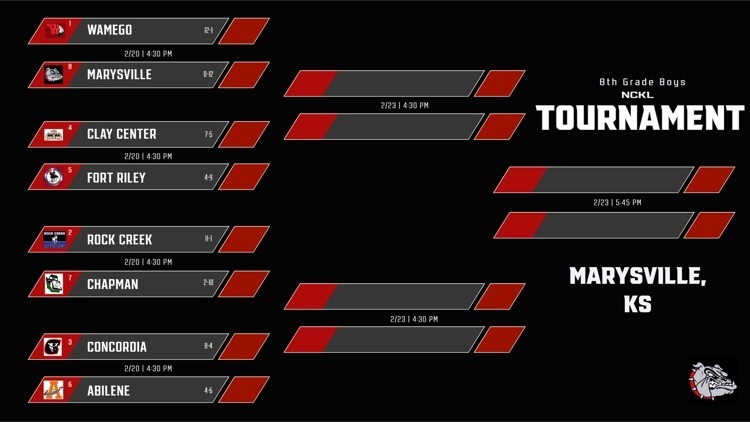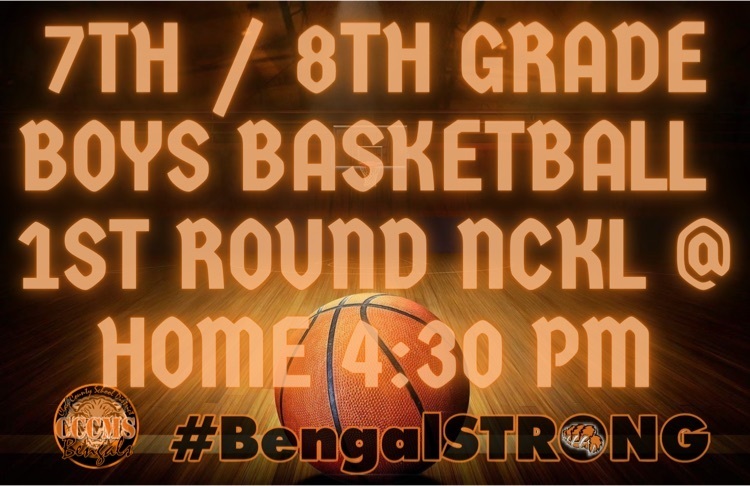 Today's Bengal Spotlight Featured PAWS is Mr. Pigorschs PAWS. Their PAWS class is fun, competitive, and a little wild at times. They enjoy any type of game and usually win! Half of their class is 8th graders and they will miss them next year.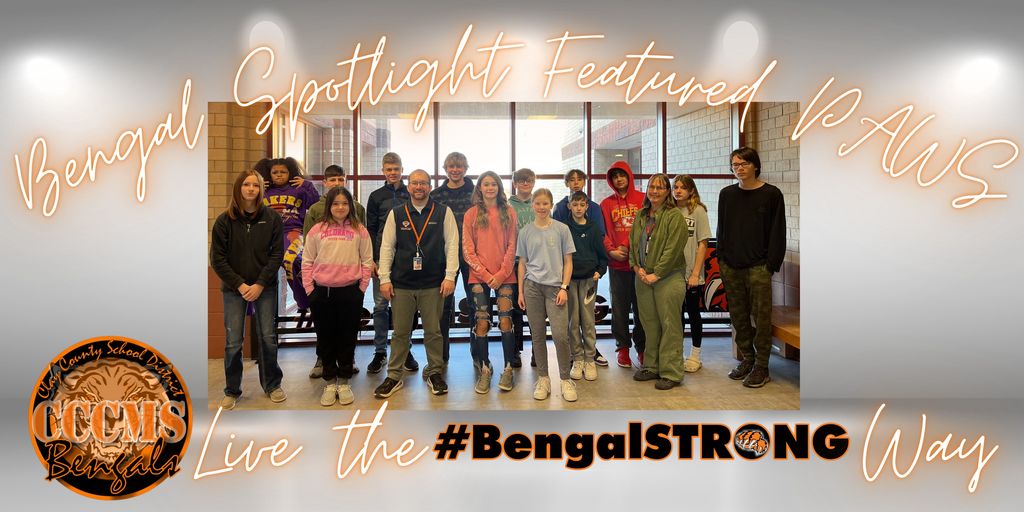 Lady Wrestlers are still a go!! The start time is now 4 pm. Both Scholars bowl and Boys Basketball have been canceled. We look forward to NCKL next week!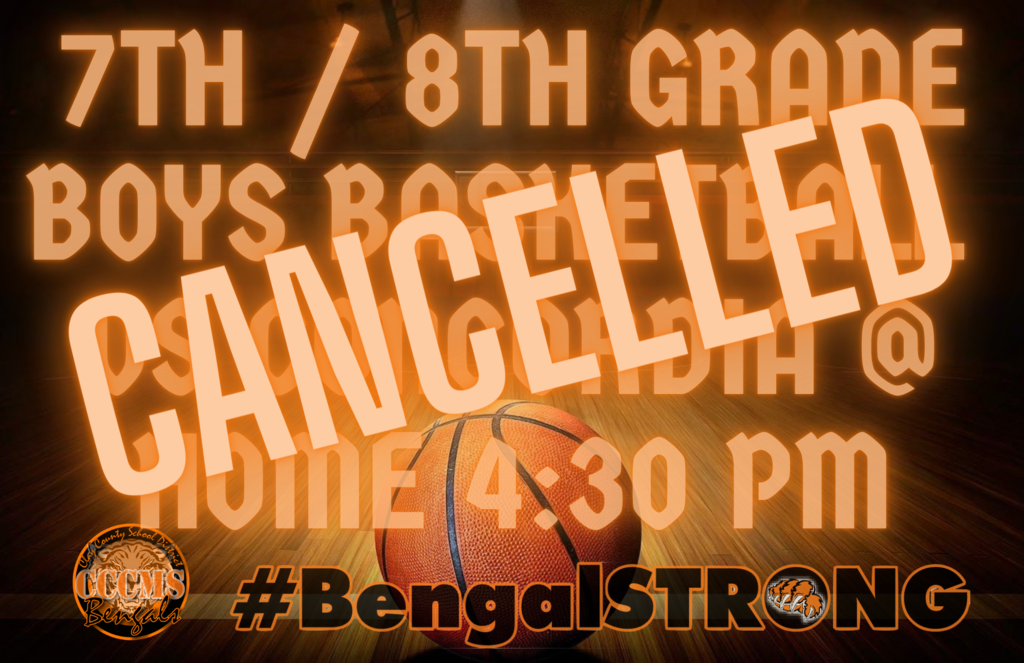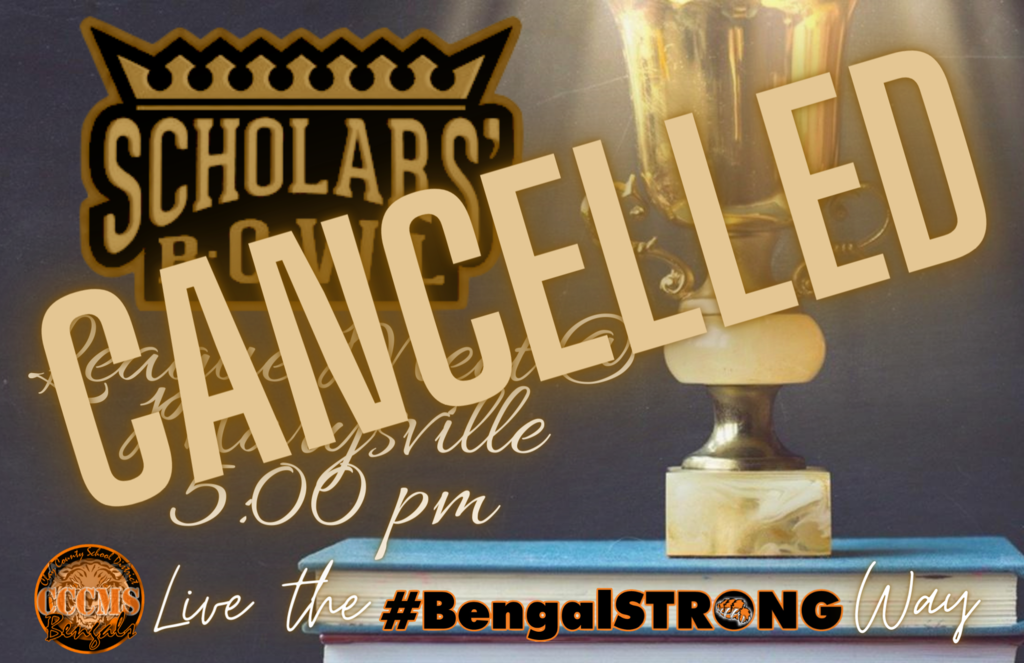 And that's a wrap... Our First ever Lady Bengal Wrestling team finishes off their season today in Abilene! Finish strong Bengals we are proud of you all!! The true definition of #bengalstrong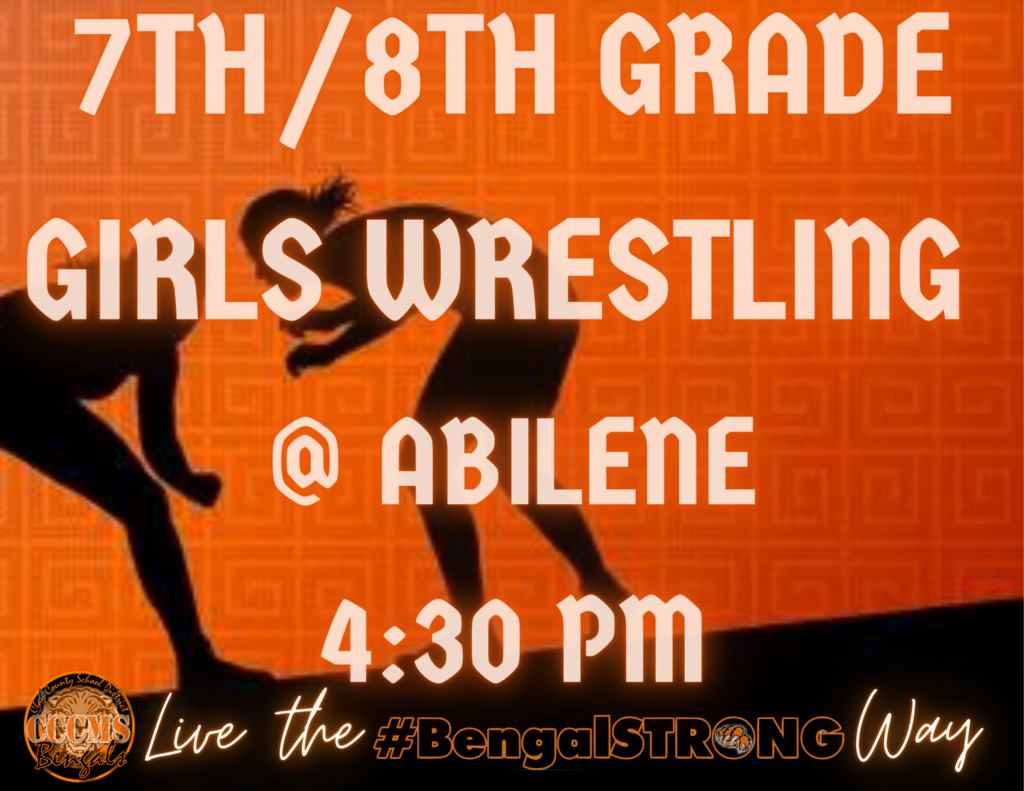 Our Lady Bengals will be singing "I can buy myself flowers" this valentines day as they show how tough they can be in Newton! Good Luck today Lady Bengals!! #bengalstrong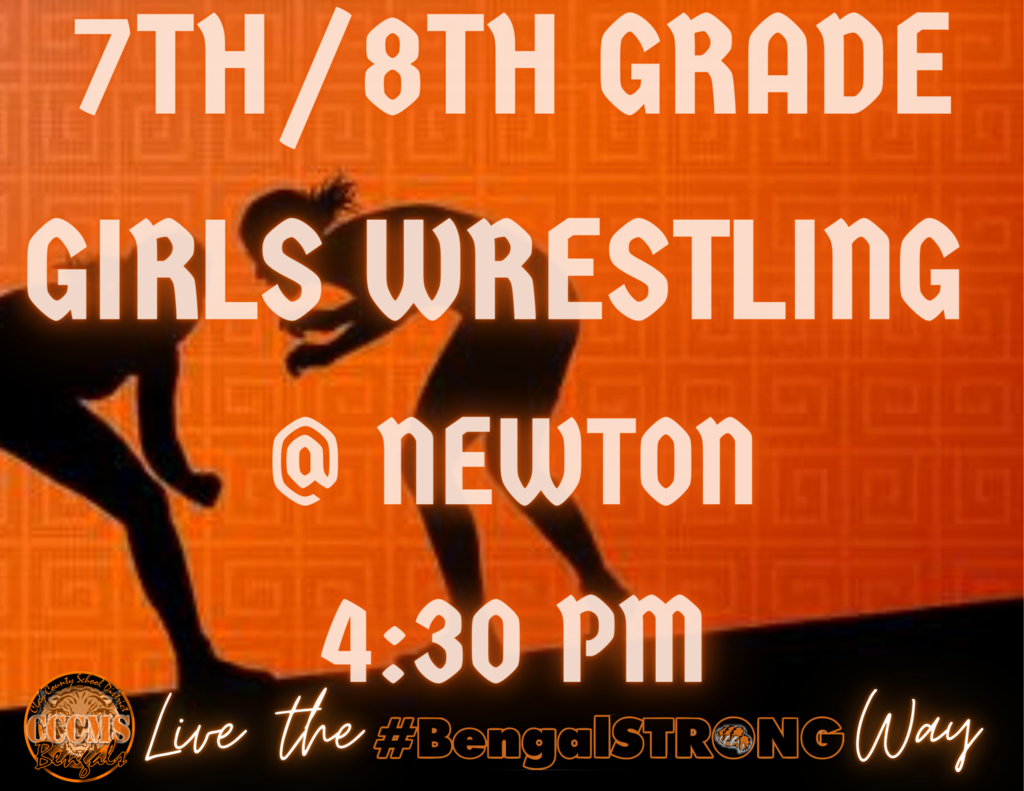 Our Bengal Boys Basketball take on Chapman today at HOME! Come cheer them on 8th grade plays in the CCCMS gym and 7th Grade in the District Gym... Also, our Scholar's Bowl team head to Abilene! Good Luck Bengals!