Hope everyone has a Safe and Happy Thanksgiving break!!

Today's Bengal Spotlight Featured PAWS is Miss McClure's! Miss McClure's PAWS class is the best PAWS class at CCCMS! They have different interests, but can all agree that they love a good PAWS challenge against another class. Miss McClure usually starts their day with a fun question about any topic. You never know what kind of answer you might get!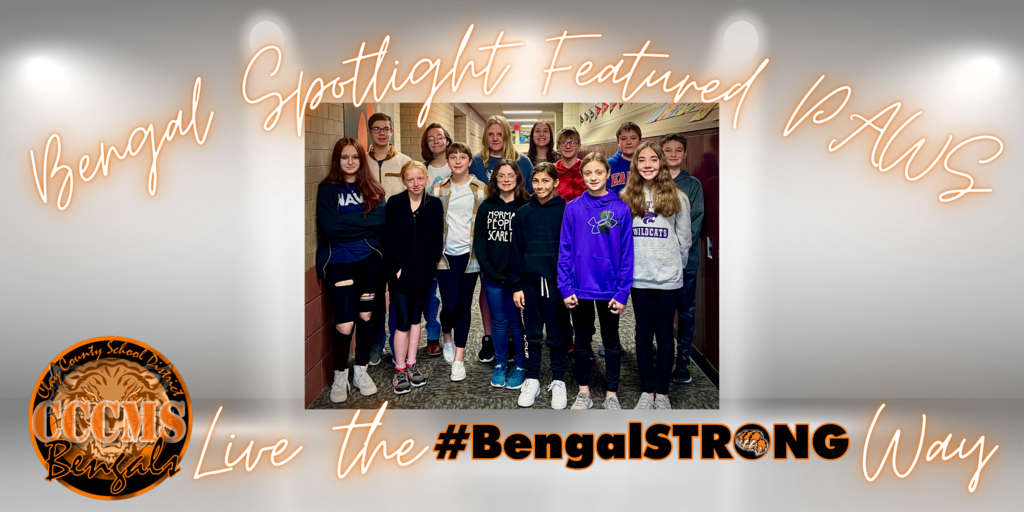 Today's Bengal Way call of the day is Lizzie VanAken! After a PAWS challenge Lizzie stayed to help the teacher get all the sports equipment picked up. She is such a sweet girl! Continue to be Neat Lizzy it is such an amazing quality to have when living the #bengalstrong way!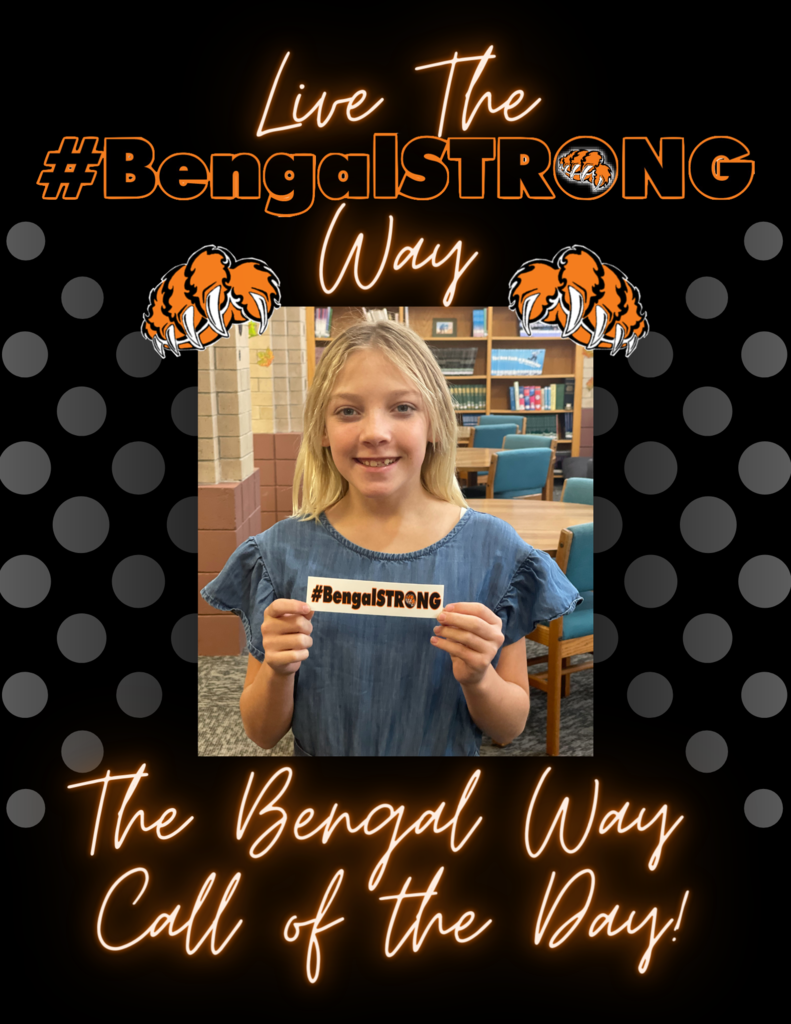 Today's Bengal Way Call of the Day is Brodie Brownell! Brodie studied hard for his social studies test. He got an excellent grade 29/30 on his test! Way to go Brodie! Continue to stay Balanced and live every day the #bengalstrong way!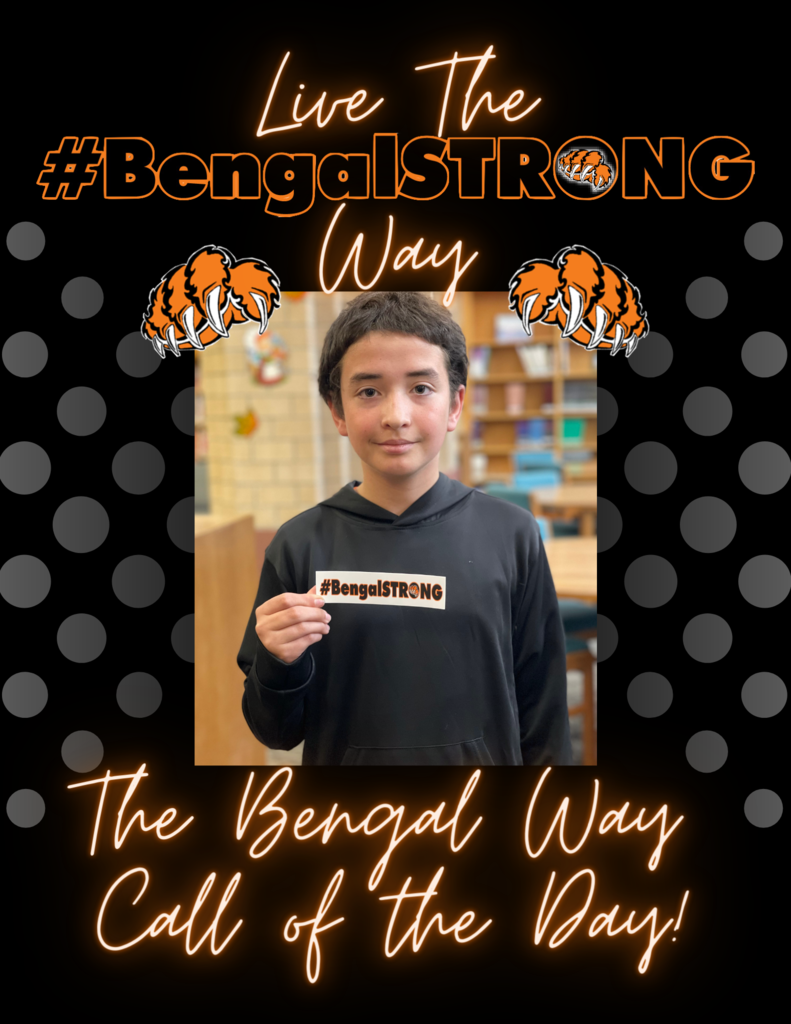 Come be amazed by our CCCMS Boys Wrestling team tomorrow morning in the CCCMS Gym at 9 am for the Bengal Battle!!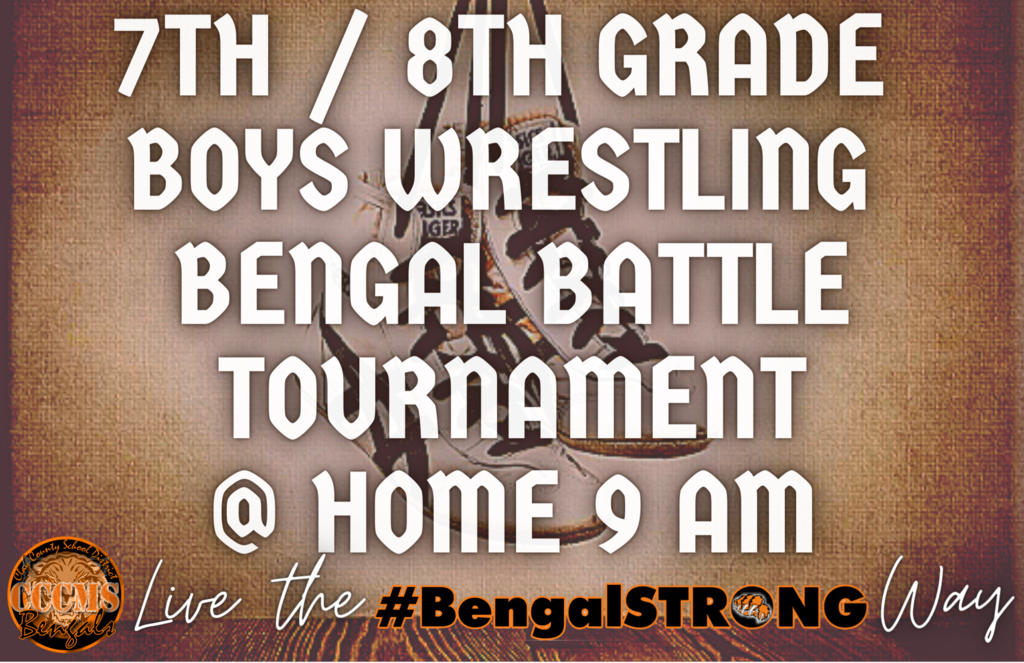 Today's Bengal Spotlight Featured Department is our USD 379 Substitute teachers! Every one knows without substitutes the world would most likely stop spinning! Thank you for all your kindness, patience, support, time, and love that you give our students and our school district.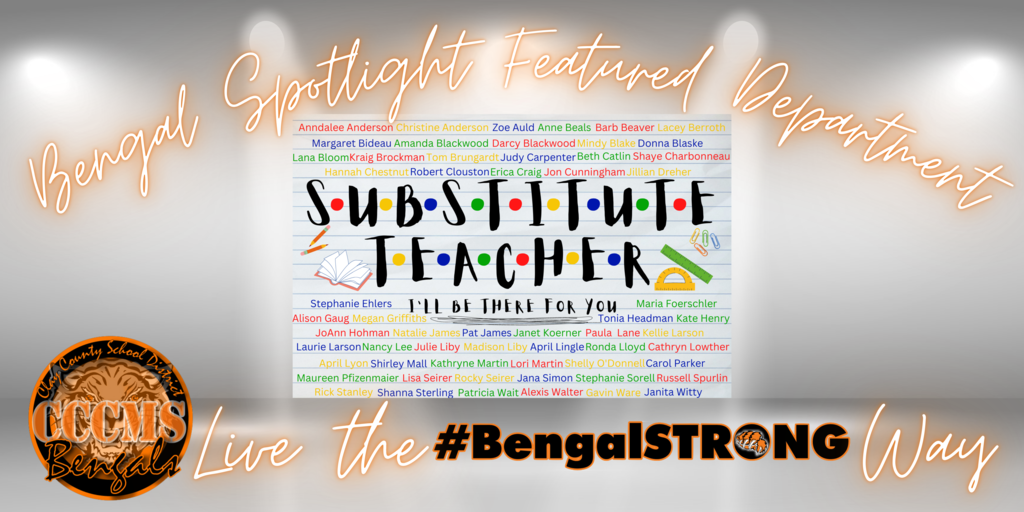 Today's Bengal Way Call of the Day is Josey Weller! Josey was helping another student who had recently broken her wrist, write out her assignment. Josey is very Empathetic and definitely lives every day the #bengalstrong way!! Keep up the great work Josey!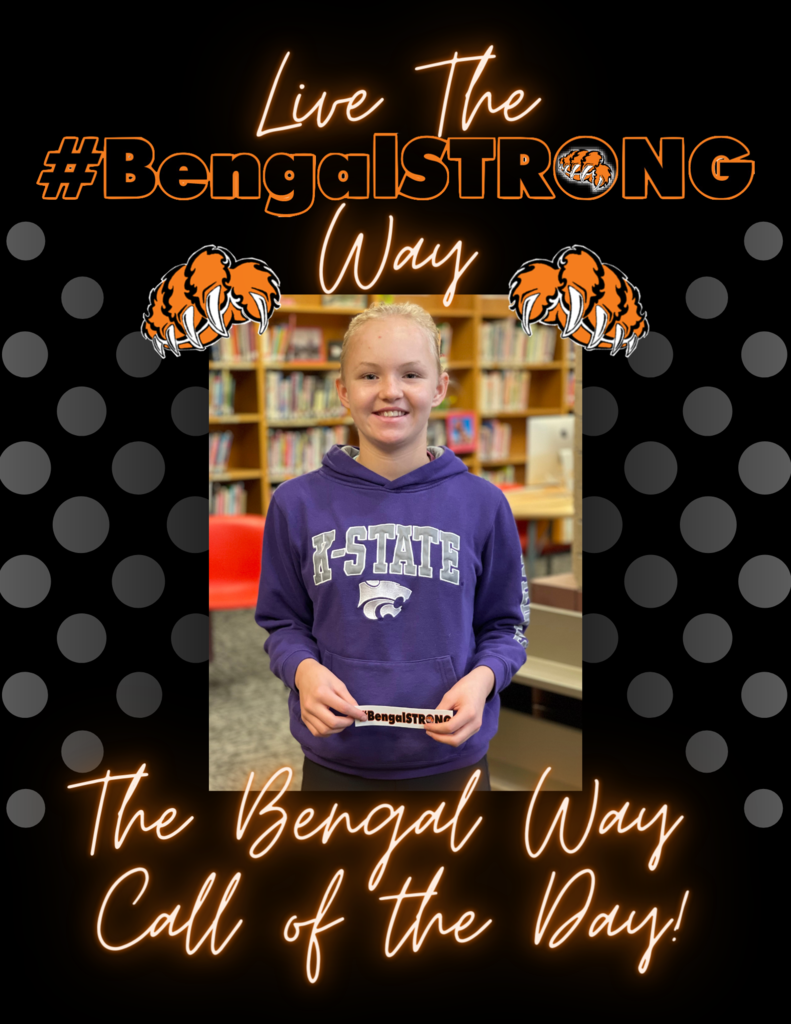 Good Luck on the road today Lady Bengals!!!

Tomorrow is the day!! Our Fall Ball will be held tomorrow from 6:00 p.m.-7:30 p.m. Students can dress up for this event, but it is not required. We will have dancing, movies, dodgeball, gaga ball, a photo booth, and concessions. It does cost $5 to get in at the door and concessions do cost extra. Students must enter at the front doors. Here are the student requirements for attending: 1. BAN activity sponsors will only admit CCCMS students who have not had ALC, bus-discipline slip, or an out-of-school suspension in the last 30 calendar days. Also, any student who has any detentions that are not served by the end of the day before the dance is not eligible to participate in the activity. 2. Any student who has three or more detentions, nonsocial morning, or nonsocial lunch assigned to him/her in the last 30 calendar days is ineligible to attend a Bengal Activity Night. 3. Students who are currently on a behavior management plan, as outlined by the principal, cannot attend. 4. A student must be in attendance at least four class periods of a day to be allowed to participate in a BAN activity during the evening of a day in which he/she was absent. 5. Students leaving a BAN activity will not be readmitted. The sponsor and the student must telephone the parent before the student is allowed to leave. If a parent cannot be reached, the student will remain at the activity until the end of the BAN activity.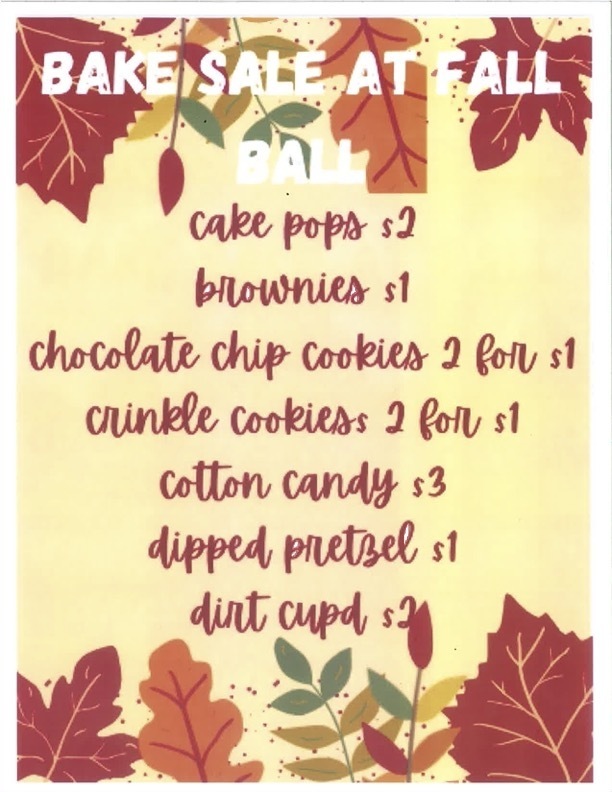 Today's Bengal Way Call of the Day is Neelly Taddiken! Neelly has welcomed new students with a smile! She extends kindness to them and goes out of her way to include our new students in the classroom. Being Empathetic is a great quality to have when living the #bengalstrong way!

Today's Bengal Spotlight Featured Department is the Para's! We can not thank them enough for their work, dedication, and the relationships they build with our students. Below is just a small look into their world and what helps make them the best Paras around! Denise Beutler has been with USD 379 for 17 years and has been a para at CCCMS for 7 years. She is thankful that her immediate family includes her husband and their 3 kids plus their 3 spouses and their 6 grandkids Nicole Kennison started out as a para in 2015, she did go to work for Family Dollar/Dollar Tree from February 2022-September 2022, then came back to CCCMS as a para in September 2022. She is a mom of 3 boys, AJ is a Freshman, Marcus is a 7th grader and RJ is a 5th grader. She enjoys spending time with her boys, and her parents. She loves reading and painting. Nicole Ruhge has worked for USD for 4 years. She has a daughter who's 4. She also loves spending majority of the weekends with her niece and nephew. Shaylee Simnitt has worked for USD379 for 5 years. She is married to Wade Simnitt. She is currently in school to be a K-6 teacher. Sally Chestnut is on her fifth year working at CCCMS as a para. She is married to a farmer and has three grown daughters. Patience Sawdy is in her second year working at CCCMS as a para in the TLC/functional room. She has four wonderful children. Justyce is in 5th grade, Kyden is in 3rd grade, Lyryk is a first grader, and MaeLynn is in Kindergarten. She enjoys spending her free time with her kids hiking, reading books, playing sports, going to zoos and aquariums, and walking their dogs Rafiki, Princess, and Timon. Marilyn Burger has been with the district for 20 years and here at CCCMS for two years‼️ She loves spending time with her family and grandchildren along with visiting her family in Colorado. Jenn Williams has just recently started helping out as a Para part time along with her secretary duties and her help with the food service department. Thank you so much Paras for all you do for the school and our students!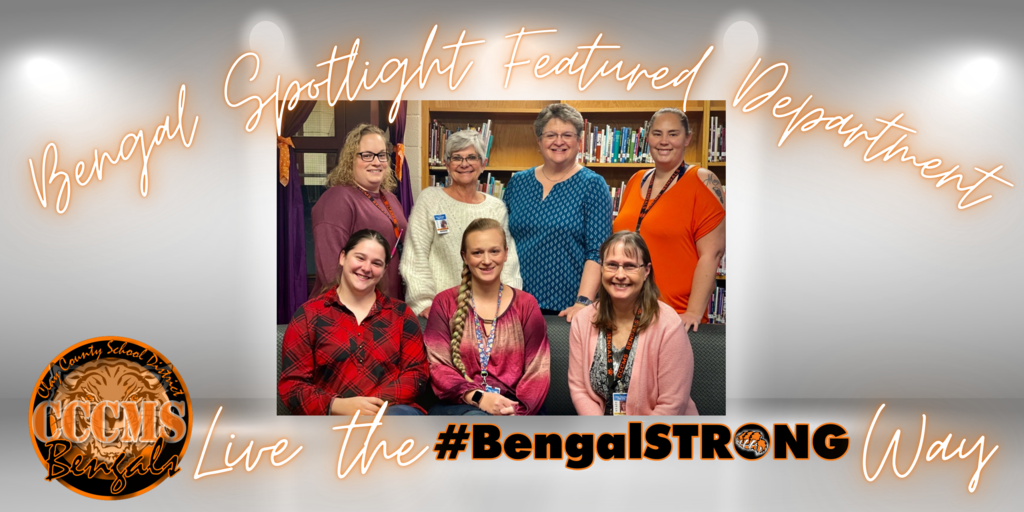 Today's Bengal Way Call of the Day is Evie Frigon!!! Evie is a joy to have in class! She exhibits all the pillars, but Miss McClure always sees her balanced in Social Studies. She's very organized and collected every day. Evie is AWESOME! Keep living the #bengalstrong way Evie!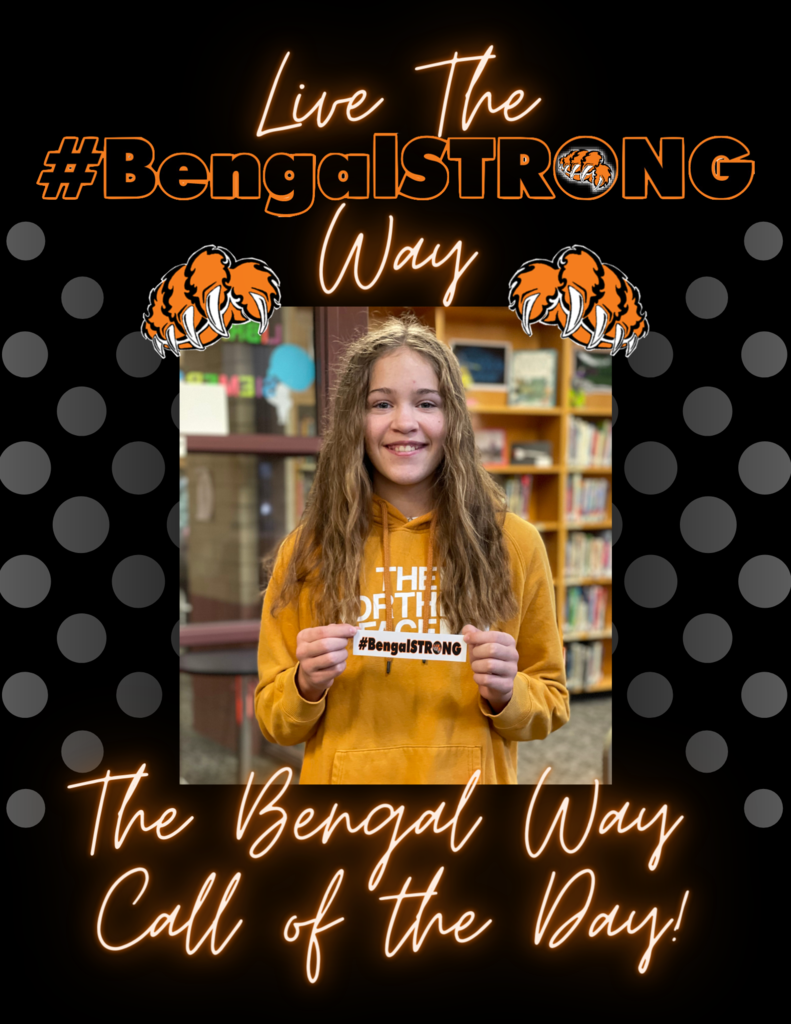 Our Lady Bengals are ready to put on a show for you tonight! Come out and support them at home 4pm! Good Luck Bengals!!!

Come support our Bengal Band Students tonight in the CCCHS Auditorium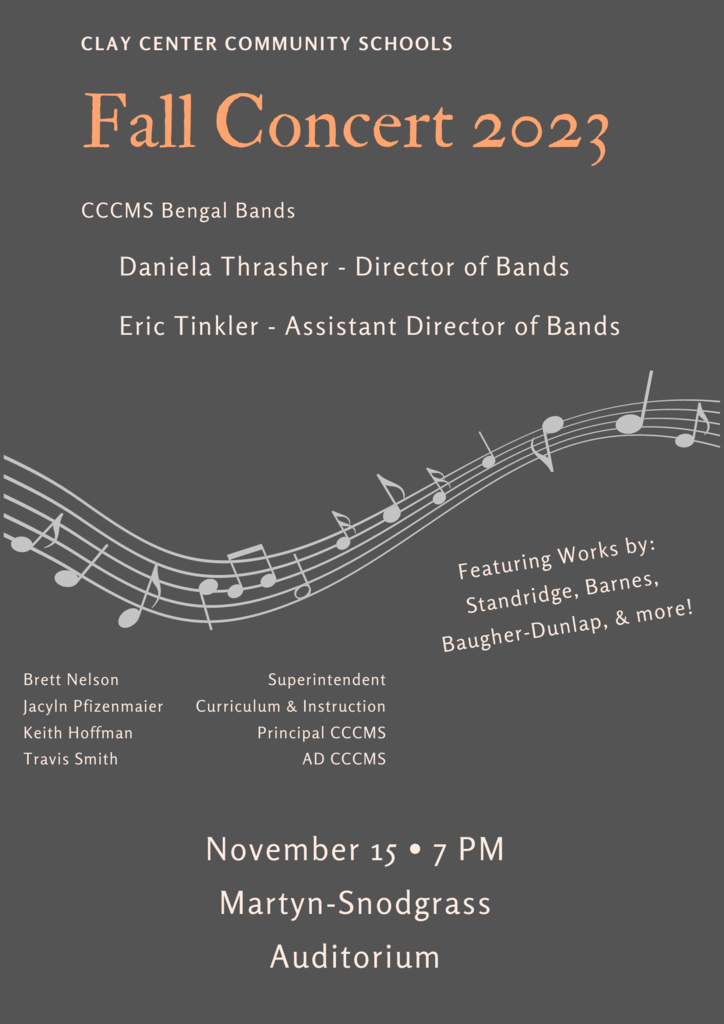 Today's Bengal Way Call of the Day is Mason Chaffee! Mason found a broken glass bottle in the grass and brought it inside to throw it away. Being Neat is an awesome quality to have when living the #bengalstrong way! Way to go Mason!!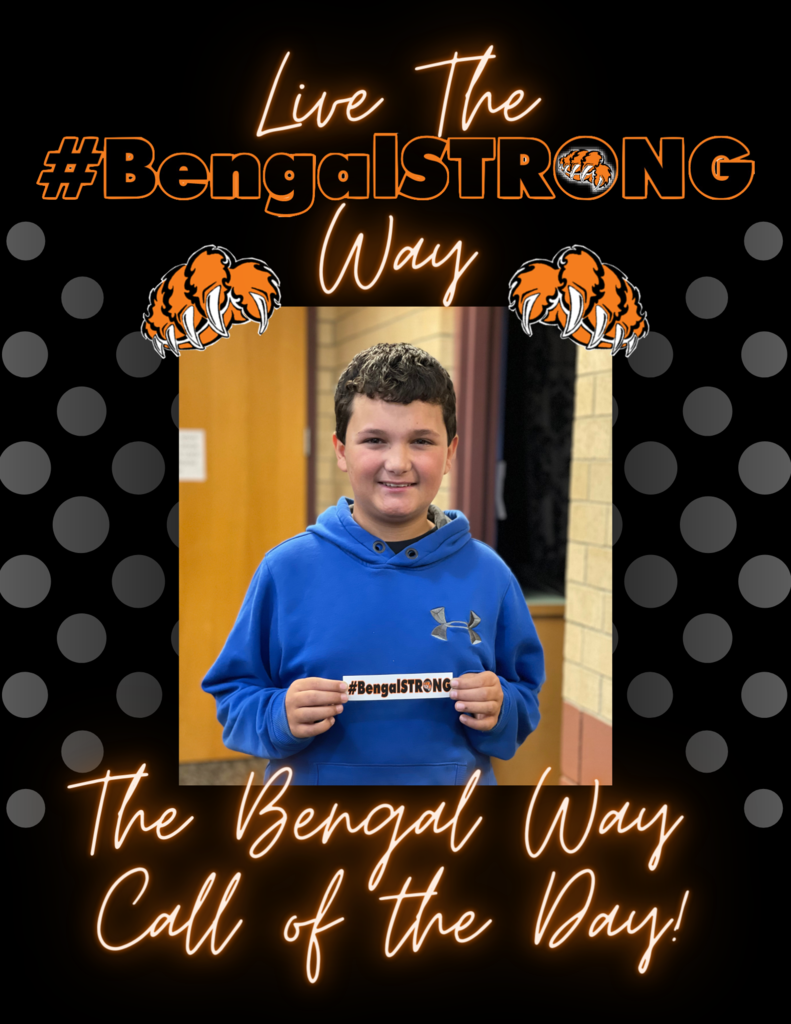 Today's Bengal Way Call of the Day is Isabelle Davis! Izzy is always one of the first students to help around the science classroom when Mrs. Wietharn asks for volunteers. What an awesome quality to have we need more leaders like Izzy!

Need Saturday morning plans??? Catch one of the three tournaments our Bengal Athletes will be involved in on Saturday, November 12th at 9am. Good Luck Bengals! #bengalstrong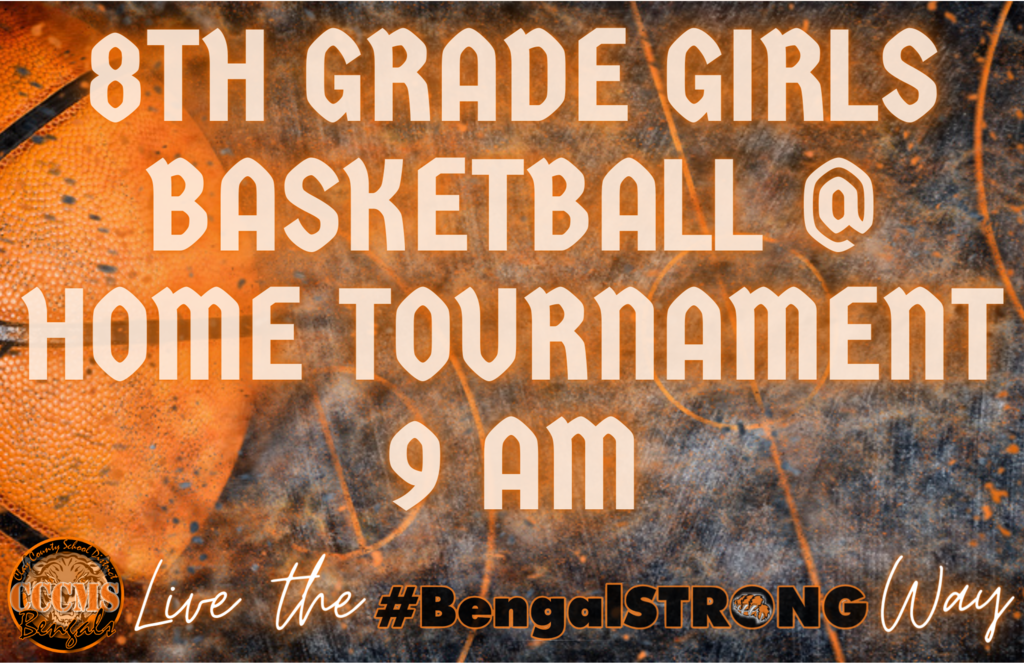 Today's Bengal Way Call of the Day goes to Rebecca Davis. Rebecca got a calculator for a friend without being asked. It saved the friend some steps, but it also encouraged her friend to have a calculator like she was supposed to, so she could do her math! Way to a Leader Rebecca!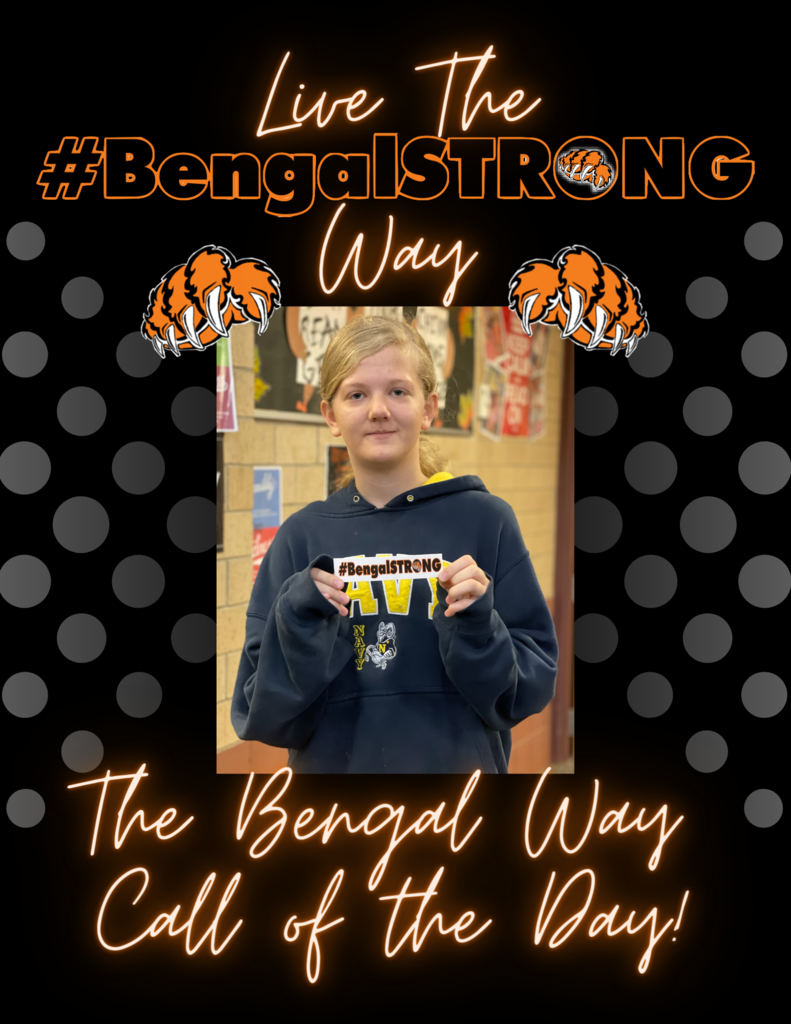 We were very fortunate to have the Kansas Department of Traffic Safety come to talk this afternoon.  They were here to honor the State Poster Contest Winner, which was our very own Avery Baer! Way to go Avery! They also gave our students some great information about Traffic and Bike safety. Avery with her heart of gold, gifted her prize to her brother.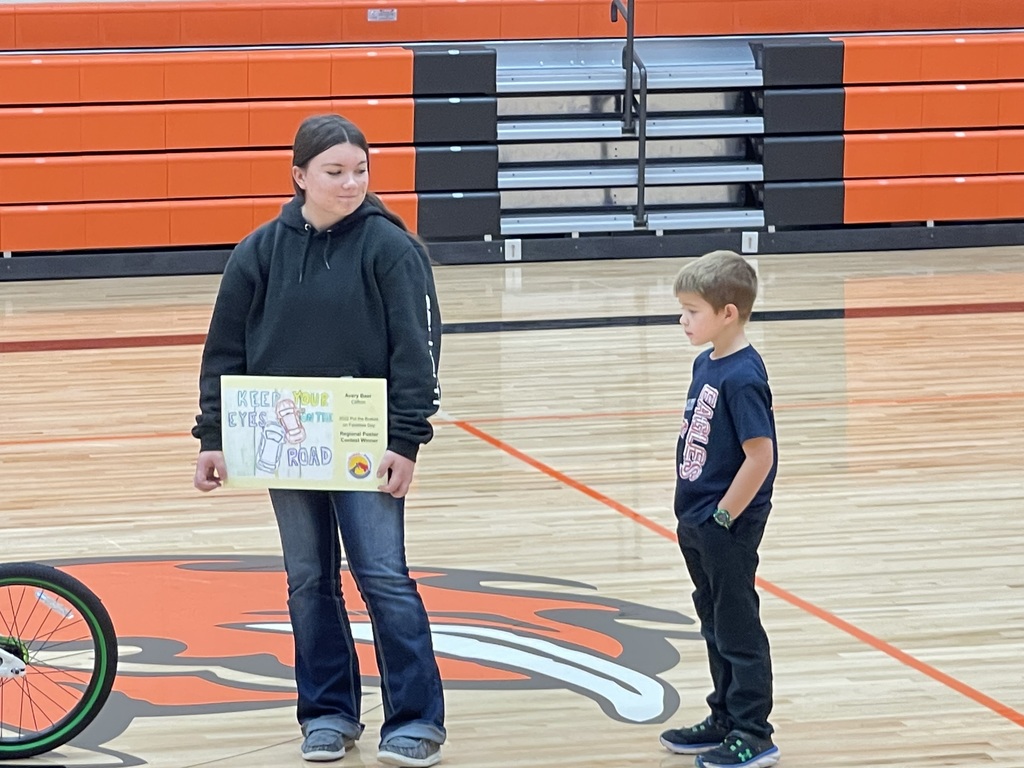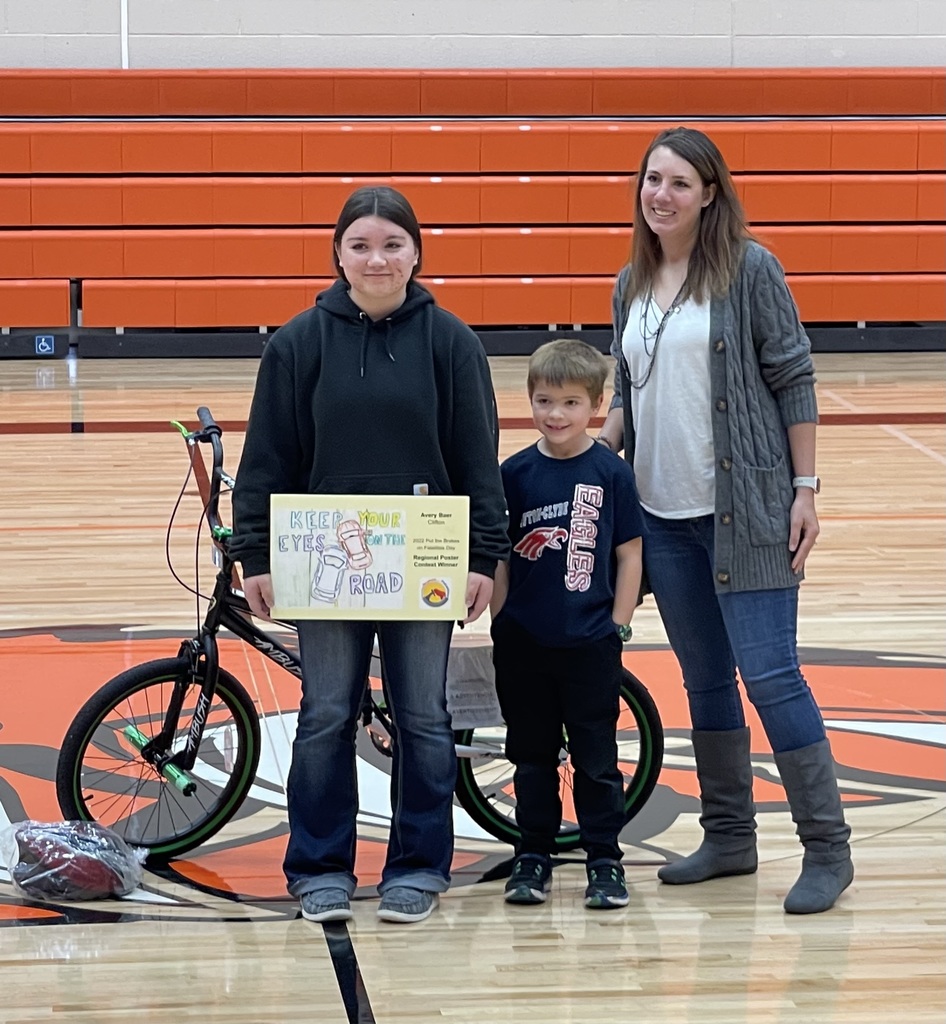 Reminder there is no school tomorrow, Friday, November 11th. Thank you all Veterans, for your Sacrifice and Service!