USD 379 is no longer sheltering. All Clear.
After six years of dedication to the district improvement process, USD 379 has been accredited by the Kansas State Board of Education. This is a tremendous accomplishment for our staff, students, parents, and community. #bettertogether #usd379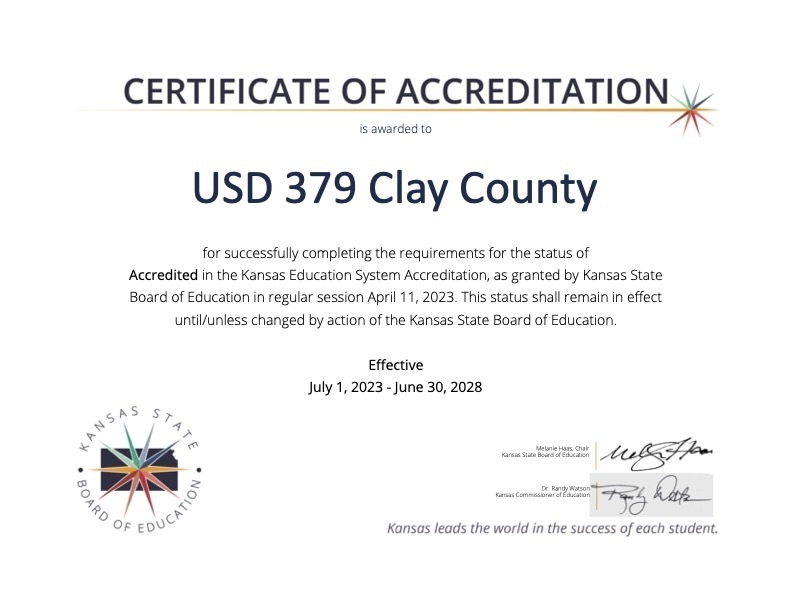 This afternoon, part of our in-service time will be a combined effort with local emergency personnel for crisis planning at CCCMS. If you see emergency personnel movement at that time, please know it is just a drill. Thanks for your support!
Elementary Summer Learning enrollment is open from March 1st until March 24th! Come spend the summer with us learning and growing!
www.usd379.org/summer
#usd379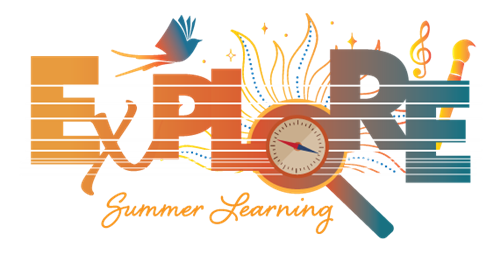 Elementary Summer Learning enrollment is open! This is open to all current USD 379 K-5 students as well as all incoming Kindergarten students for the 23-24 school year. Check out what we have going on and sign up at
www.usd379.org/summer
#usd379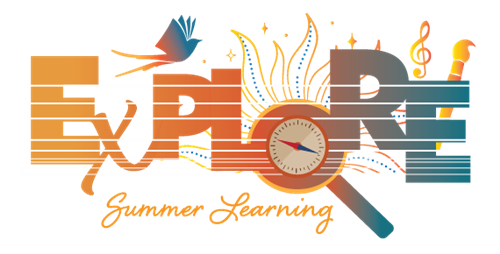 Today we celebrate DeAnna Coughlin, Counselor at Lincoln Elementary & Sarah Cott, Counselor at Garfield Elementary . Thank you for helping our students Dream Big! Learn more at schoolcounselor.org/role. #NSCW23 #HelpingStudentsDreamBig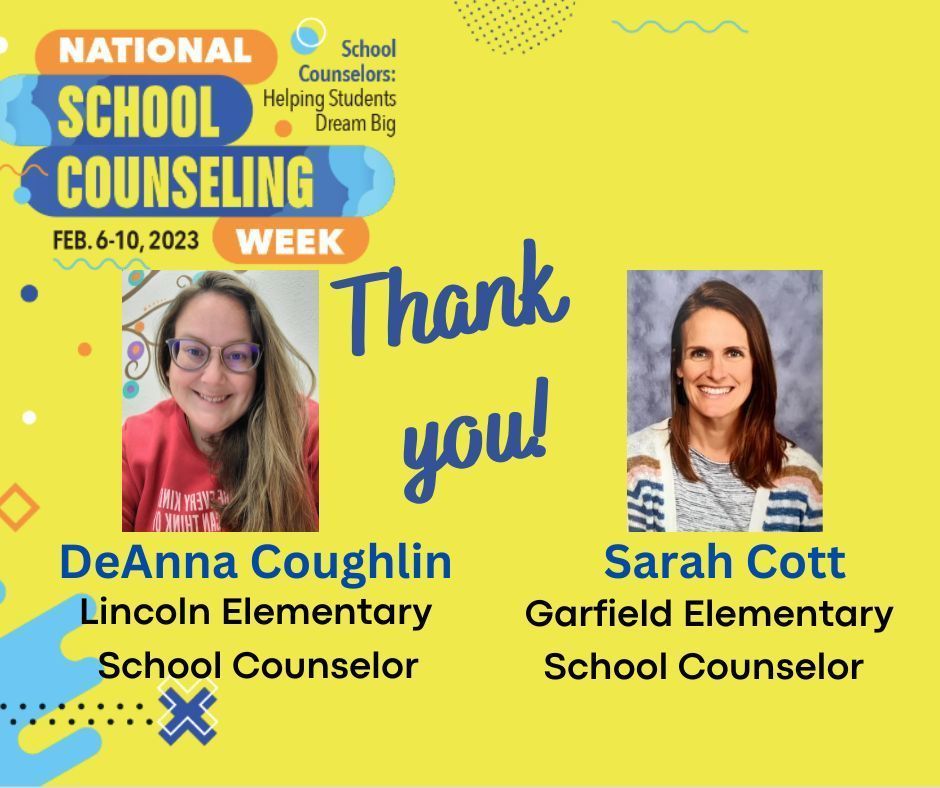 National School Counseling Week is Feb. 6-10. We are excited to recognize the work of USD 379's counselors this week. Do you know what #schoolcounselors really do? Spoiler alert: It's a lot. Learn more at schoolcounselor.org/role. #NSCW23 #HelpingStudentsDreamBig #usd379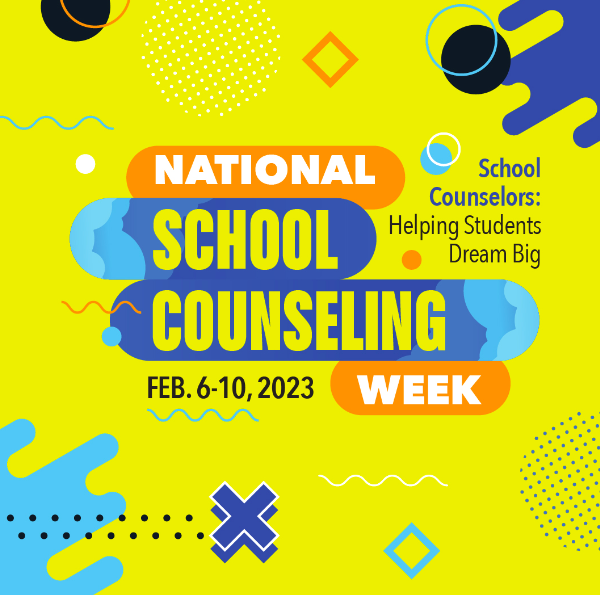 Lincoln Elementary is looking for some new preschool cubs for the 2023-2024 school year. If you are interested, please sign up for a child check appointment or contact Mr. Weller (785-632-2156) for more information! #usd379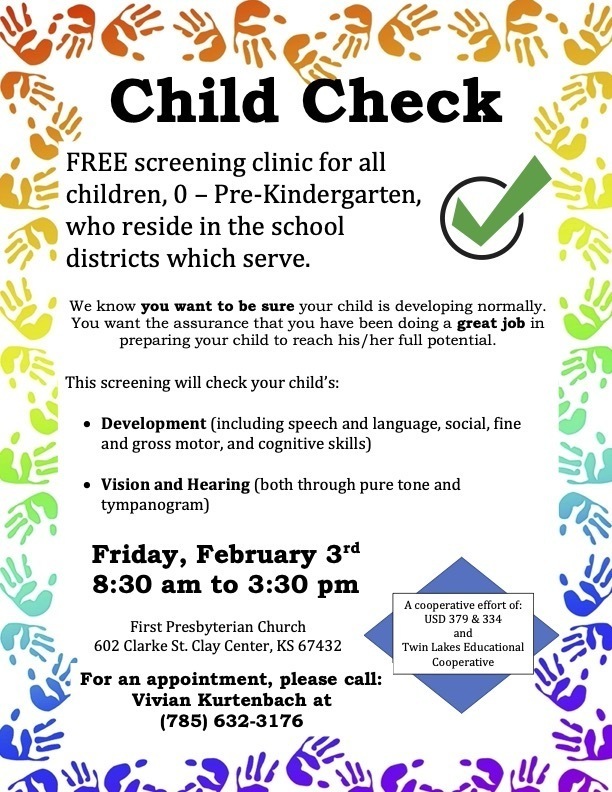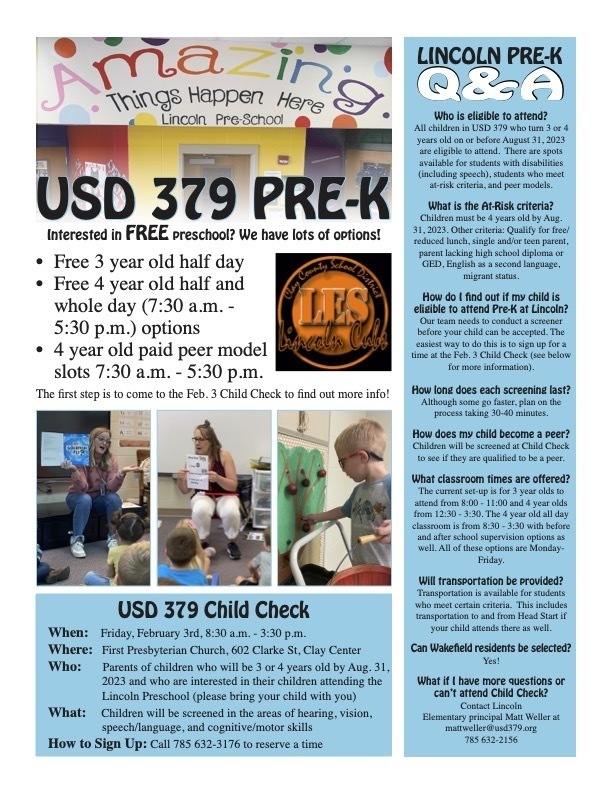 Loving Solutions Are you struggling with a challenging kiddo? Loving Solutions classes will provide you with practical parenting strategies. Classes will meet weekly for 10 weeks over Zoom. Contact Lisa Last (
lisalast@usd379.org
) to sign up! #usd379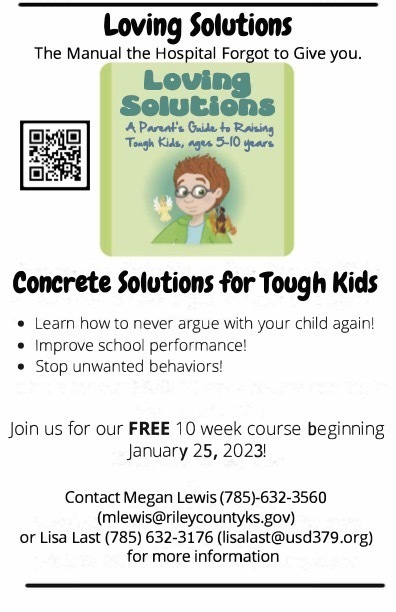 What's for lunch? Our Christmas meal is coming up next week. Take a look at the fabulous menu! #usd379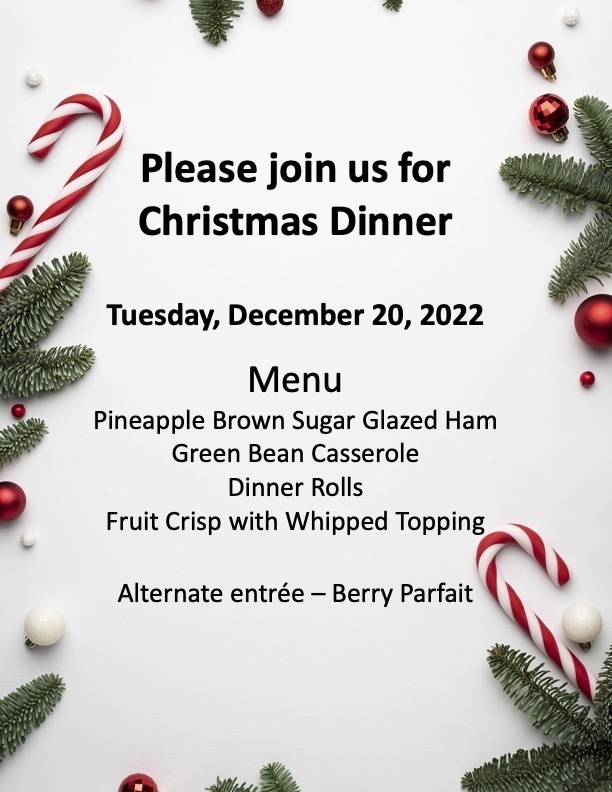 Check this out.....Toys for the Holidays!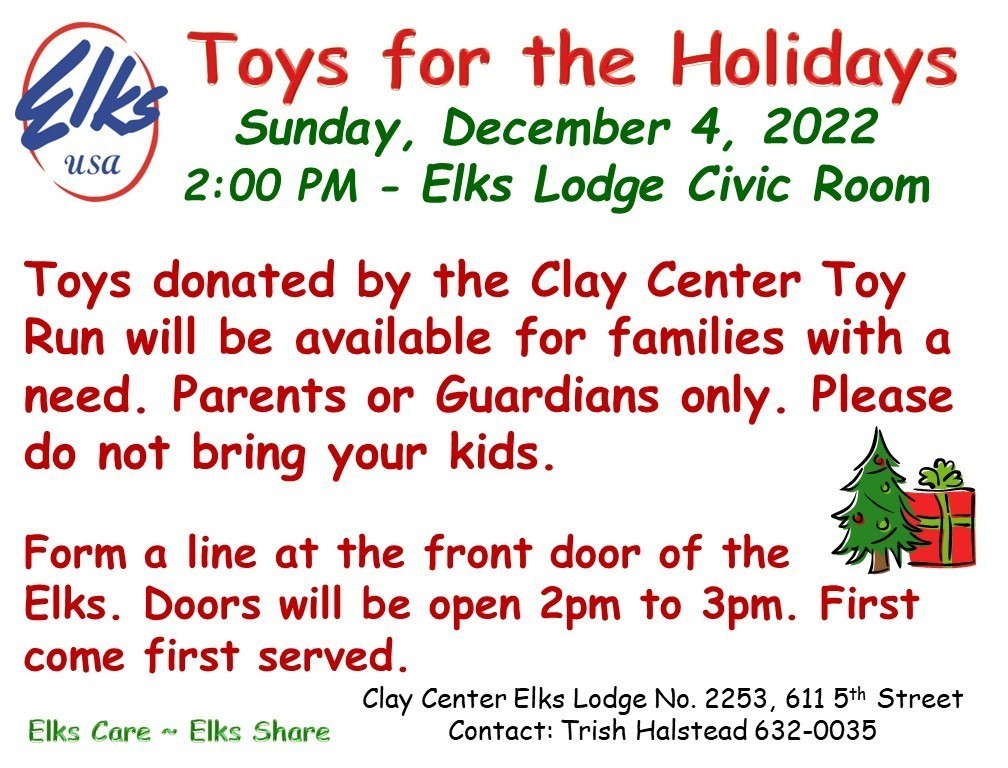 Look what's on the menu! #usd379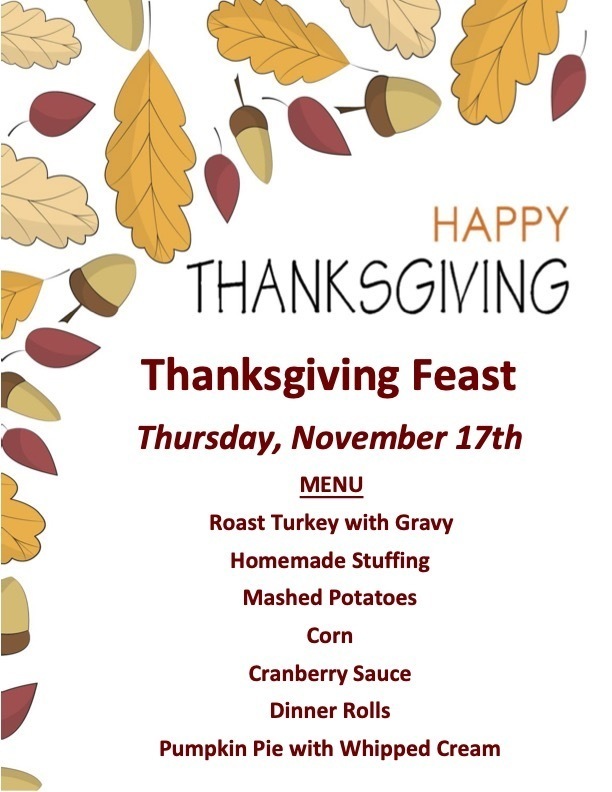 Congrats Mrs. Graham, USD 379 Elementary Teacher of the Year! #usd379 #lincoln379
Please join us in celebrating our 2022-2023 Teachers of the Year for USD 379! Elementary Teacher, Mrs. Graham and Secondary Teacher, Mrs. Hamel. #usd379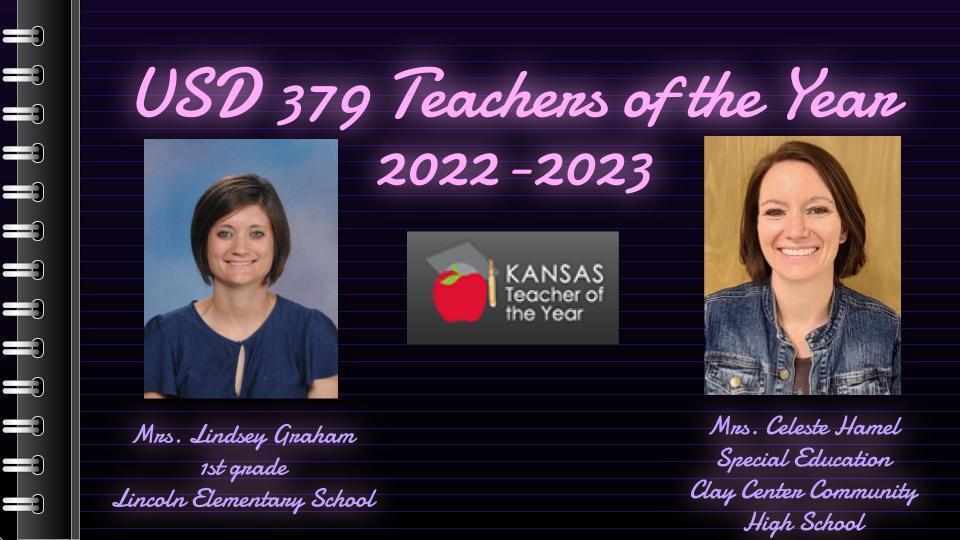 October is National Principal Month. #usd379 #thankaprincipal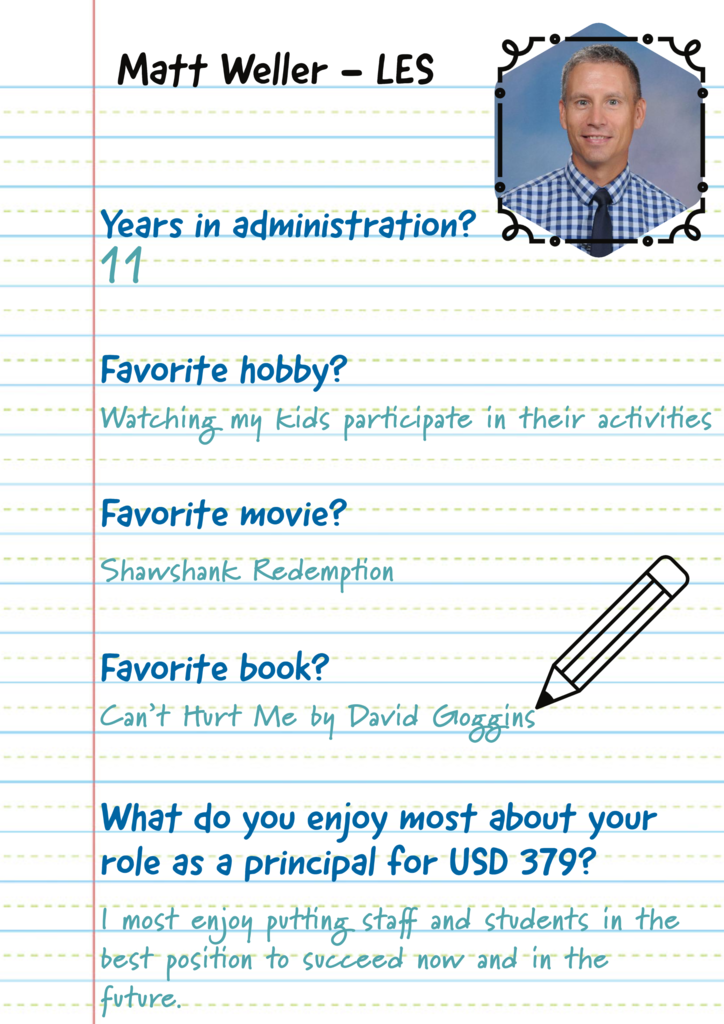 We are thankful for our dedicated transportation team at USD 379! #usd379

Today, October 20th early afternoon, the USD 379 Crisis Team & local Clay County Emergency personnel will be conducting crisis training at CCCHS. We ask for your cooperation in avoiding the area and also to know that this is a training & not an actual event.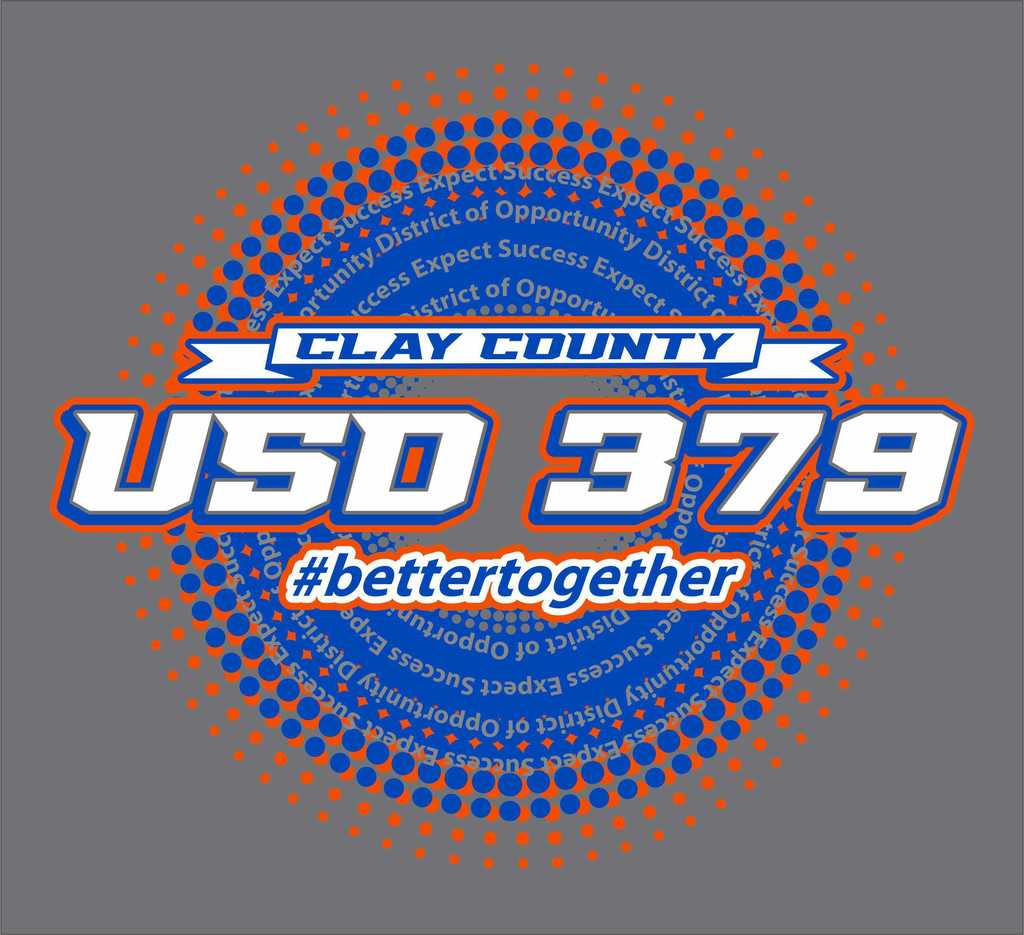 Shout out to our Transportation Department! #usd379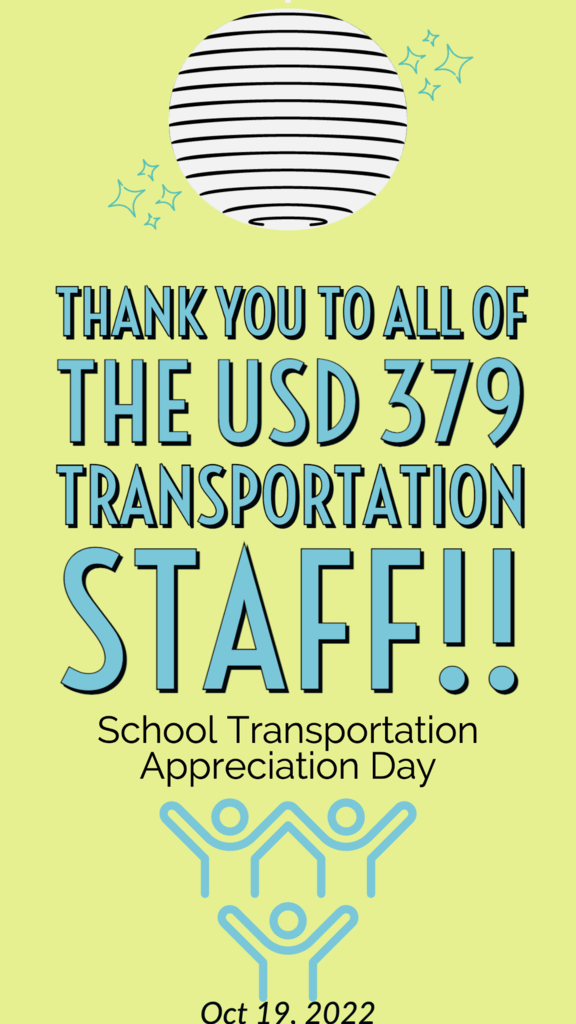 A huge thank you to our Transportation Team at USD 379! #usd379