3rd Grade Parents are invited to our annual 3rd grade Legacy Wall Reveal! This usually takes place earlier in the year, but like everything else in our world, the tiles took longer than normal to be delivered. Here is the plan: WHEN: Wednesday, May 4, 1:15 pm WHERE: Lincoln Elementary Cafeteria (enter through the front doors of the school; a volunteer badge is NOT required) WHAT: We will be revealing the tiles the 3rd graders created in Ms. Sorensen's art class. Their goal: Because they are leaving in a few weeks, she challenged them to create something that will leave their legacy behind after they are gone. There will be a short revealing ceremony, and we will then have ice cream sundaes, courtesy of our Lincoln P.E.P. Everyone is invited to attend, but we also know this is during the middle of the work day. We will livestream the event on our LES Facebook page, and it will be archived for future viewing.



Did you donate to the #lincoln379 PEP this year? If so, part of your $ went to updating our Leveled Readers room. This room provides sets of books at various reading levels to our teachers so they can have small reading groups throughout their classrooms. Thank you PEP! #usd379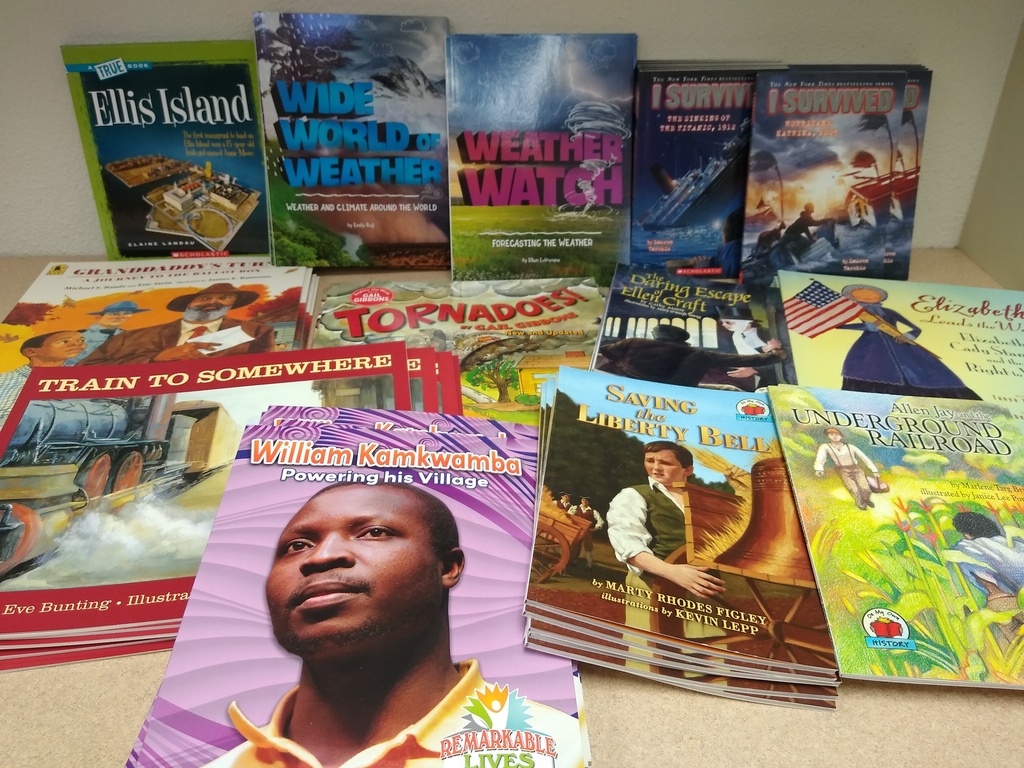 Just a reminder... Kindergarten Roundup is Thursday, April 28! See you then!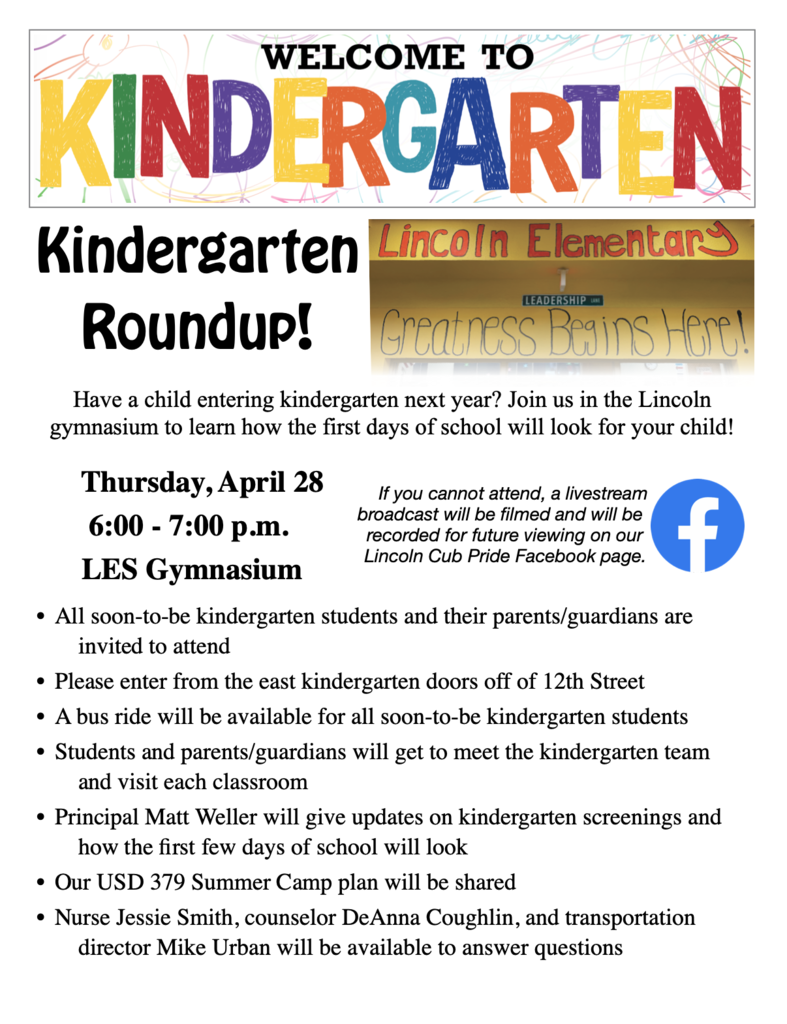 Lincoln Elementary is hiring K-3 paras for the remainder of the 2021-22 school year. Summer school work in June and July is also an option. If interested, please visit our website at usd379.org.

Chickens and ducks from @rhondarichter66 's classroom have arrived! #lincoln379 #usd379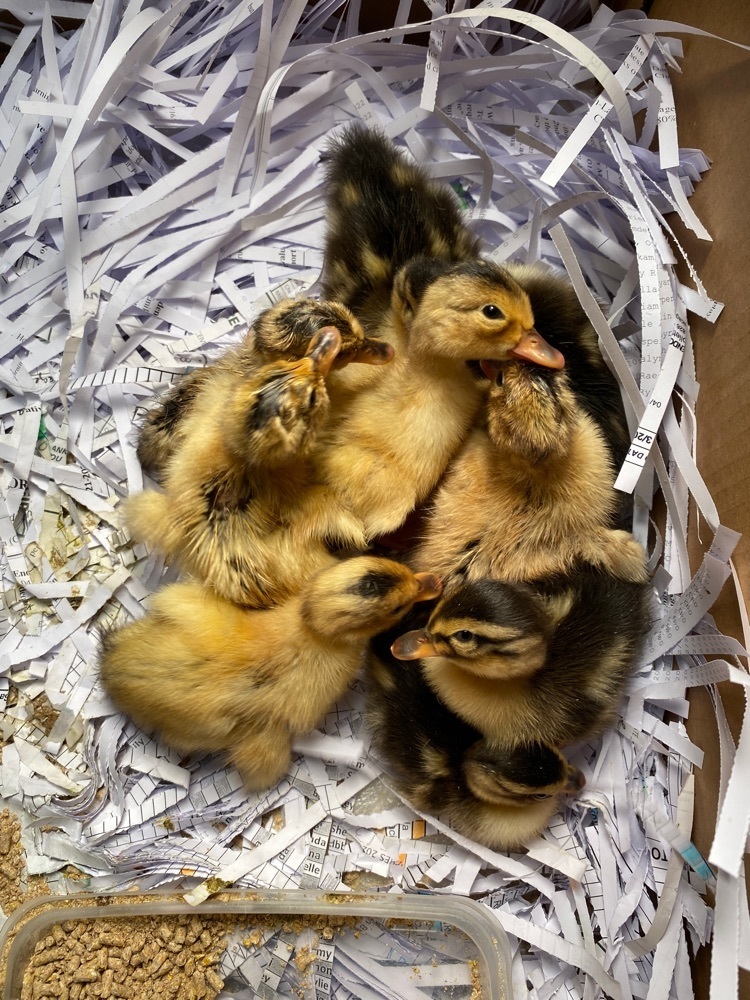 A special thanks to the @bengalprideCC and @Wakefield bomber 6th grade bands for coming to perform for us today! #lincoln379 #usd379

Thanks to everyone who came to conferences and our Book Fair this week! Next week we will continue to celebrate reading with a "Read Across America" spirit week! #lincoln379 #usd379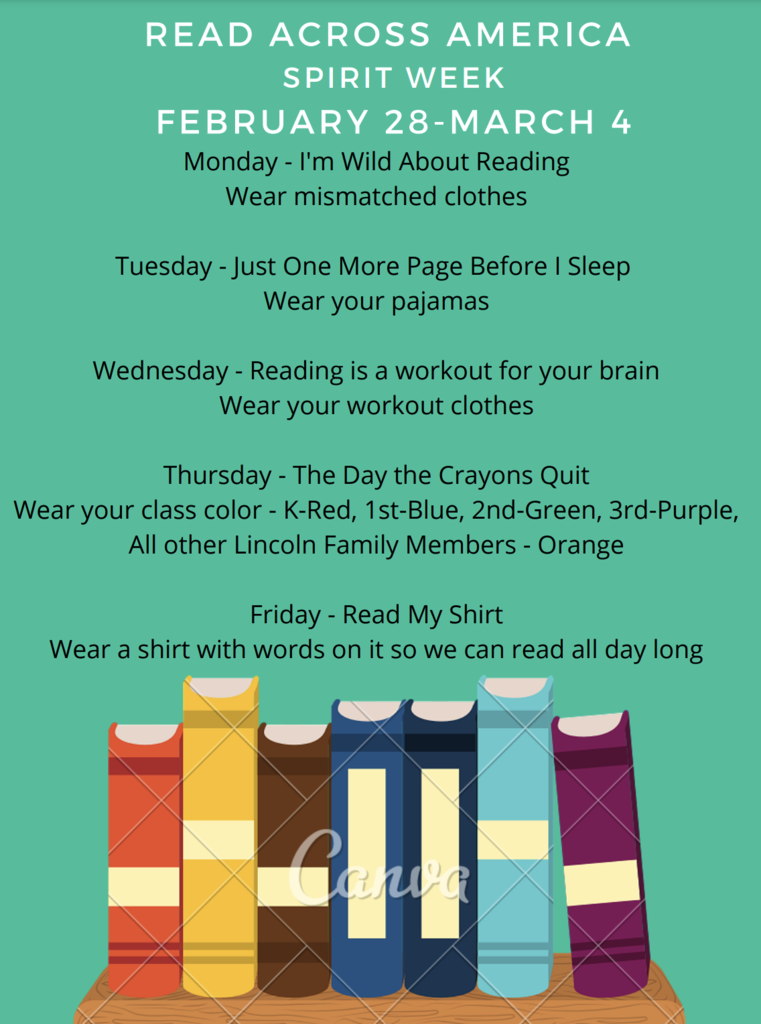 Our Book Fair is back! You can stop in during Parent/Teacher conferences or any other time listed below. An online Book Fair is also an option. More information below!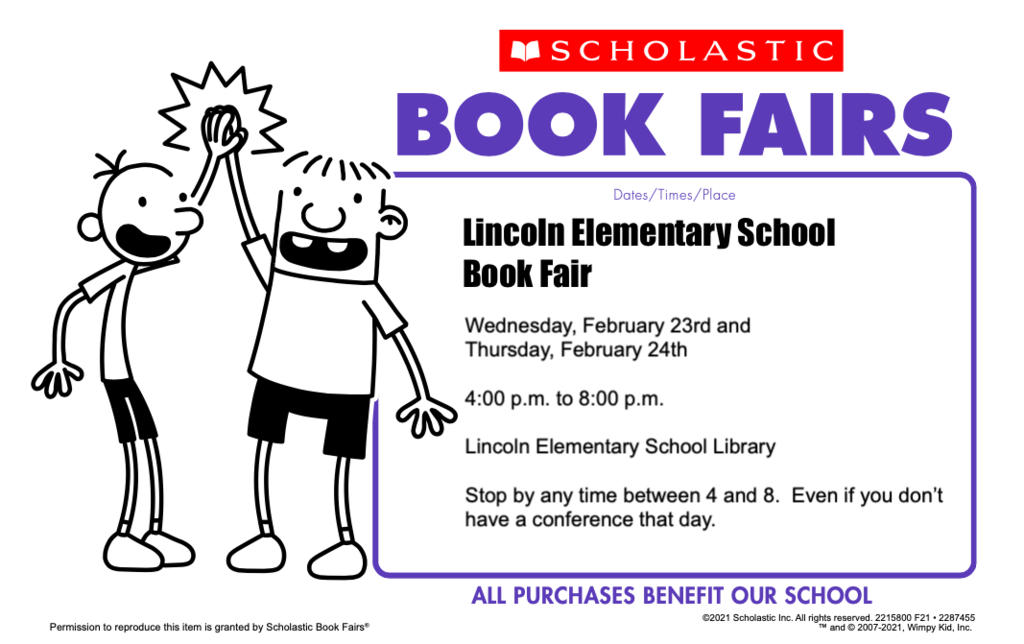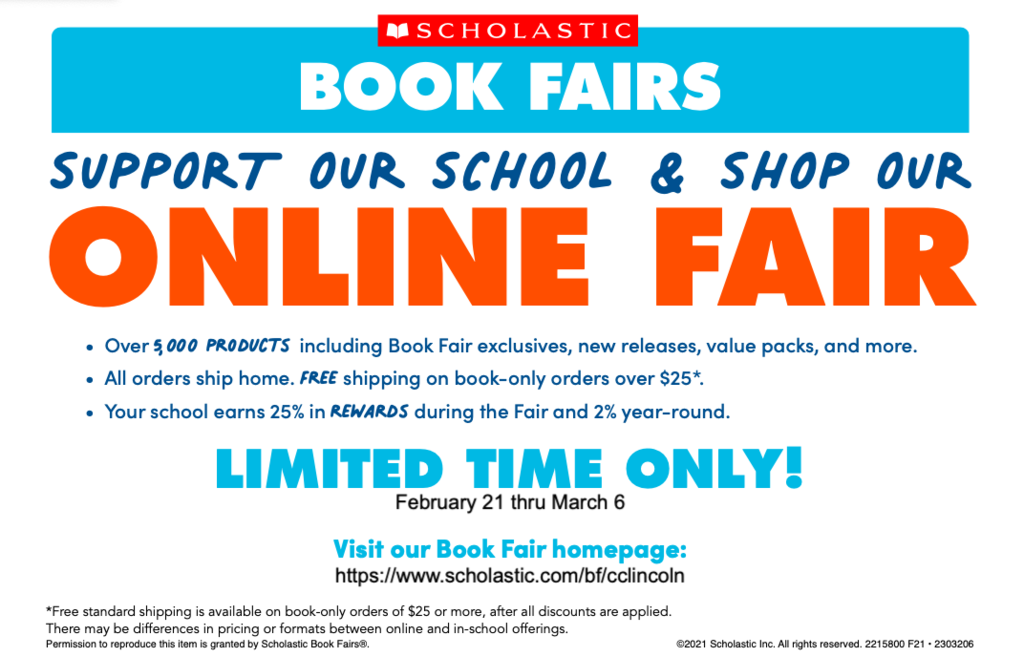 Just a reminder that #usd379 Child Check is tomorrow! If you have a child who will be 3 or 4 before Aug. 31 and are interested in them attending our preschools next year, call the SAC office at 632-3176 to reserve a time. If you already did that, see you tomorrow! #lincoln379

Here are some changes we have made to our current policy concerning visitors entering our building: Starting Feb. 11, parents or other visitors will be allowed into the building to: 1. Attend Friday Rise & Shine assemblies (please sit on the chairs along the west side) 2. Eat lunch with your child (we will have a designated table for you to sit with your child) Our guidelines for volunteers in the classroom are still the same. You can help if: 1. Your child's teacher has reached out asking for help in some fashion AND 2. You have a volunteer badge Otherwise we are still not allowing parents/visitors into the classrooms. We are happy to announce these changes! See you soon!

Next week is National School Counselor Week! Let's celebrate Ms. Coughlin with a Spirit Week!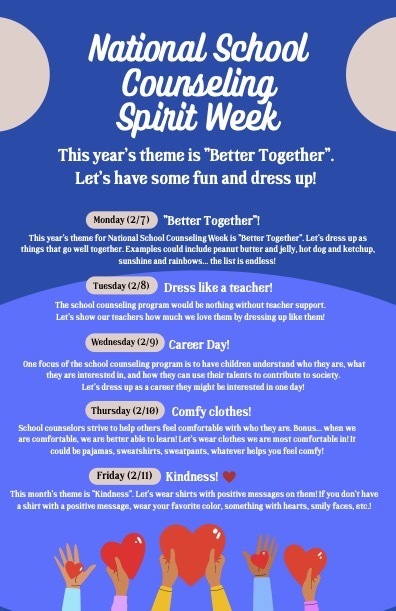 Do you have a child who will be 3 or 4 before Aug. 31 and are interested in them attending our Lincoln preschools next year? If so, we invite you to bring them to our Spring Child Check day on Friday, Feb. 11. Call the SAC office at 632-3176 to reserve a time. #usd379 #lincoln379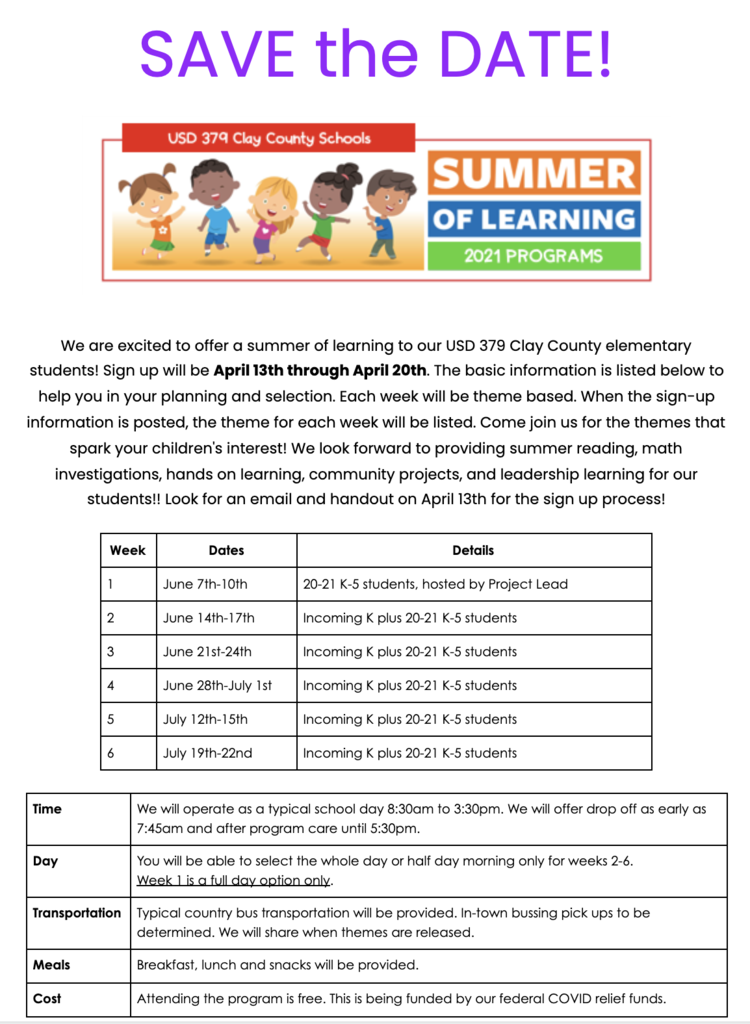 Do you have a child who will be 3 or 4 years old by August 31, 2021? Are you interested in FREE preschool options at Lincoln? If so, we invite you to bring your child to our Feb. 5 Child Check screenings. More information is in the attachment.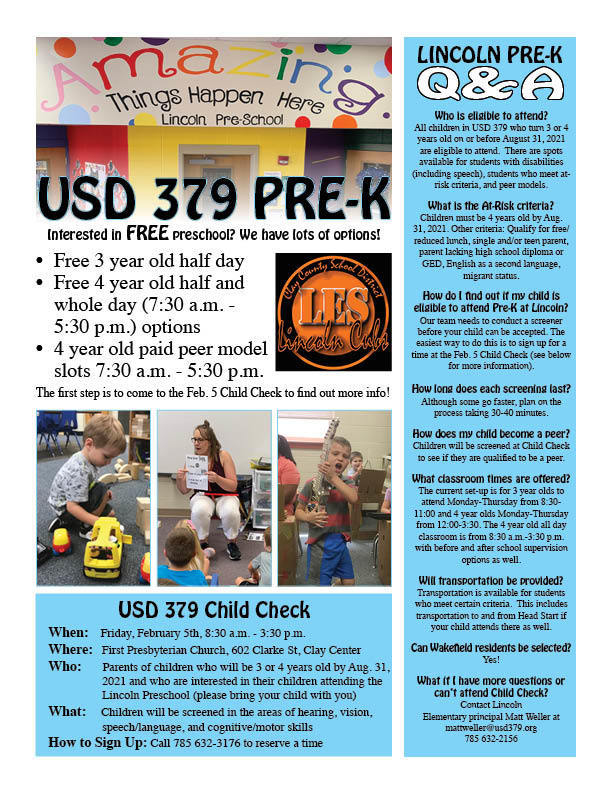 The Community Marathon Challenge is up and running! All money raised is going to an update to our east playground area. Go here to sign up:
https://docs.google.com/forms/d/1rGb77qCfo-3XpXR5Cbv9rL1T0GqYZxBKRJXwP9lgiOE/viewform?gxids=7628&edit_requested=true
Q1: Can I join if I do not live in Clay Center? A1: Yes, absolutely! Q2: Can I join if I am a USD379 student or employee in another school? A2: Yes, you will be part of the community! Q3: How do I record my miles? A3: You can record your miles on the google doc that will be shared with you after you sign up. Q4: When do I report miles? A4: Miles should be reported every Wednesday by noon. Q5: Can I use my activity tracker steps? A5: No, this has to be a dedicated walk or run. Q6: What days are miles tracked and how long is the program? A6: The Marathon Challenge begins October 1, 2020 and will run as long as the weather holds.

Everyone is invited to our ABC Boot Camp parade tomorrow on the courthouse square! #lincoln379 #usd379