USD 379 is no longer sheltering. All Clear.
Wakefield's NHS picked up trash along K82 highway for their part in the Adopt-A-Highway program. Thank you for helping keep the highways clean!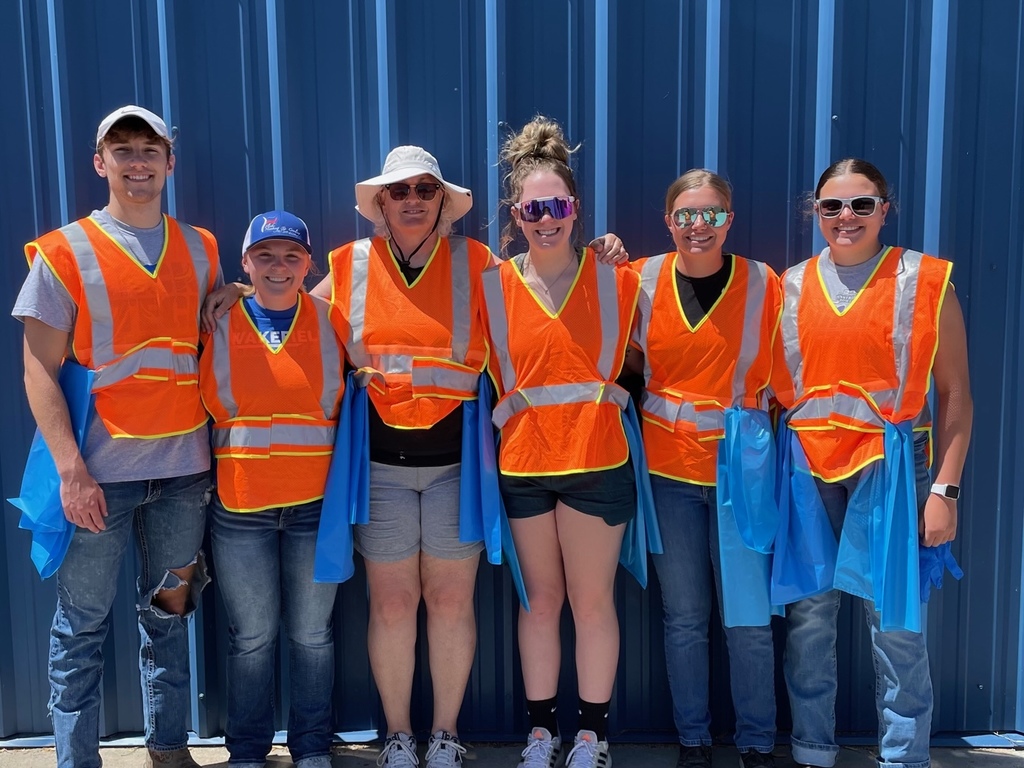 Wakefield had two students that had perfect attendance this year; Michael Tonroy (1st grade) and Rena Cloud (4th grade). They were treated to lunch and ice cream at the Bomber Grind. Congratulations on such a great accomplishment!!!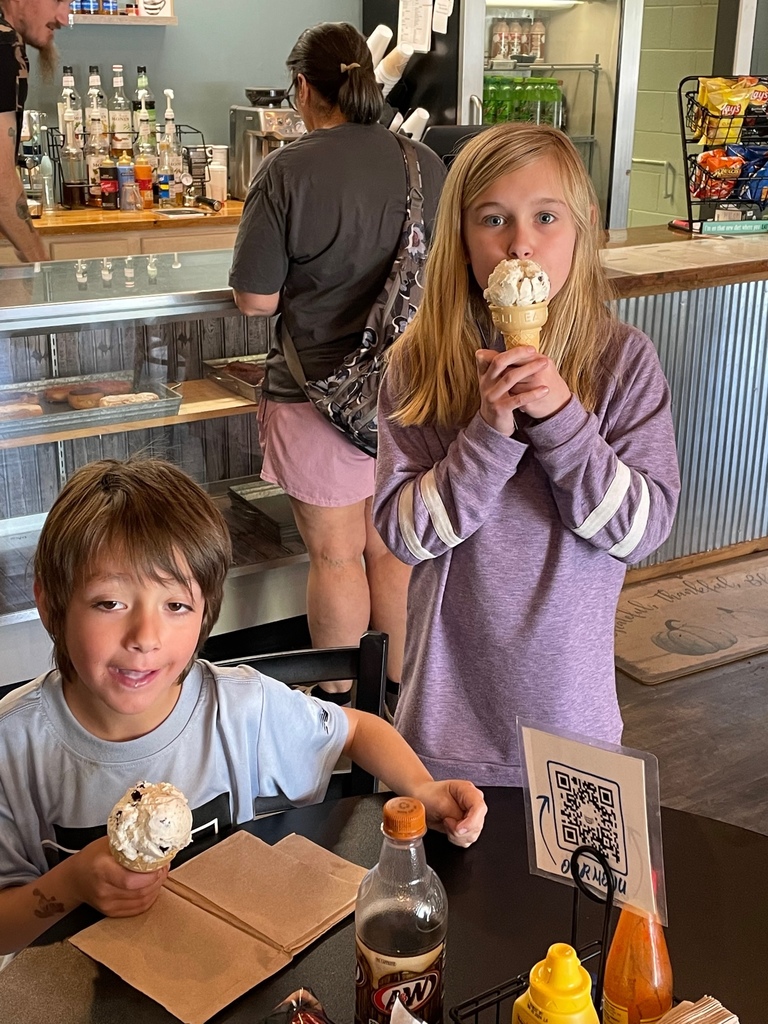 Erin Flickinger is seen here receiving the DAR Citizenship award. Congratulations Erin!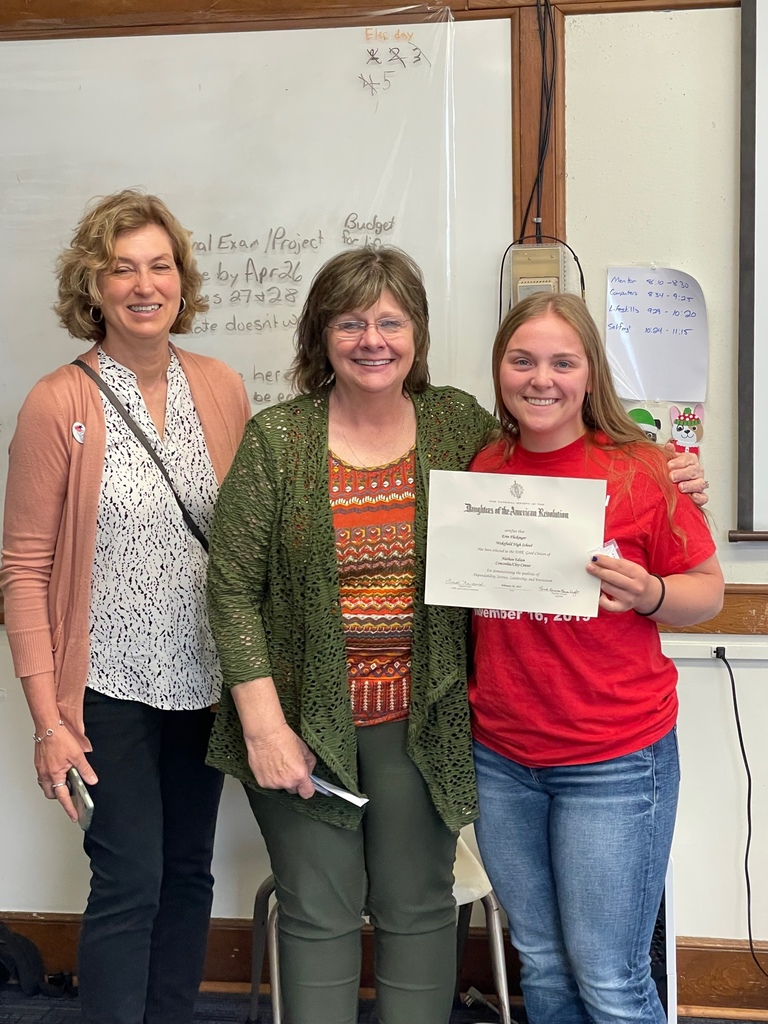 Wakefield's National Honor Society recently inducted two new members to their chapter; Allison Adams and Makayla Smith. The are shown here with President Erin Flickinger and Vice-President Jada Clark. Absent was member Noah Freeman.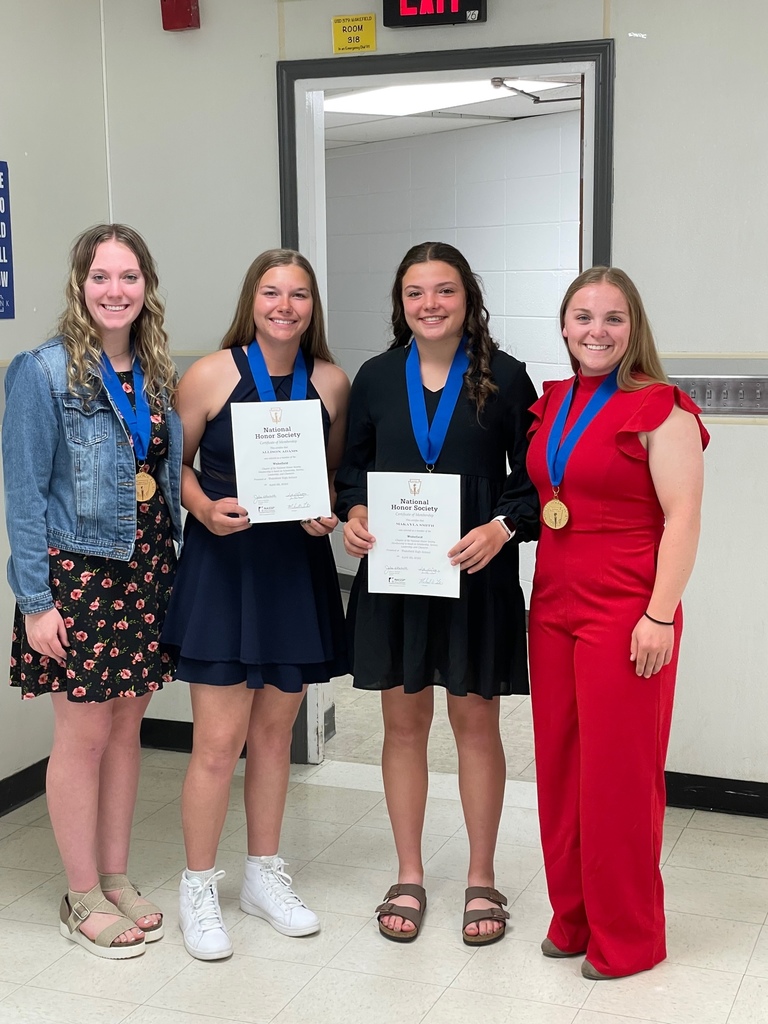 After six years of dedication to the district improvement process, USD 379 has been accredited by the Kansas State Board of Education. This is a tremendous accomplishment for our staff, students, parents, and community. #bettertogether #usd379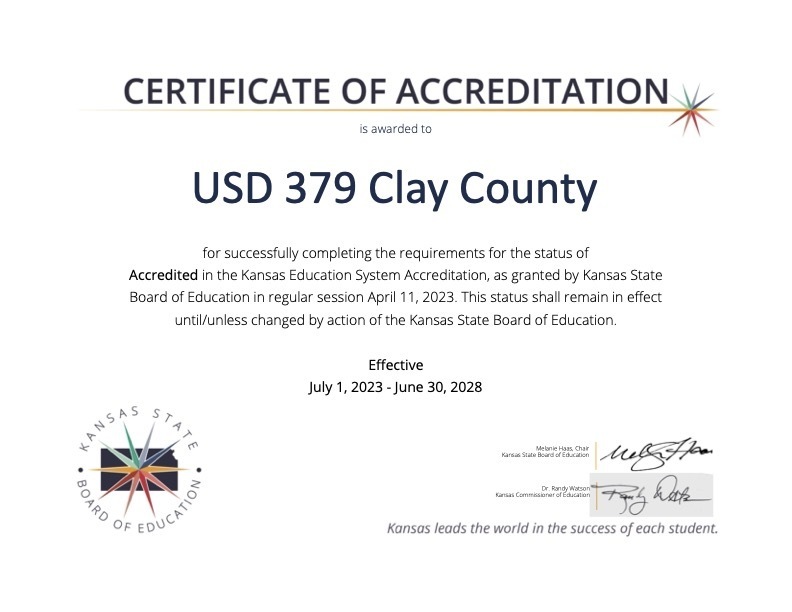 Wakefield NHS will be sponsoring a Red Cross Blood Drive on Tuesday, April 25, from noon to 6:00pm at the school library. Please call the school to schedule an appointment. Your donation will save 3 lives and help with a scholarship for a Wakefield senior. Thank you!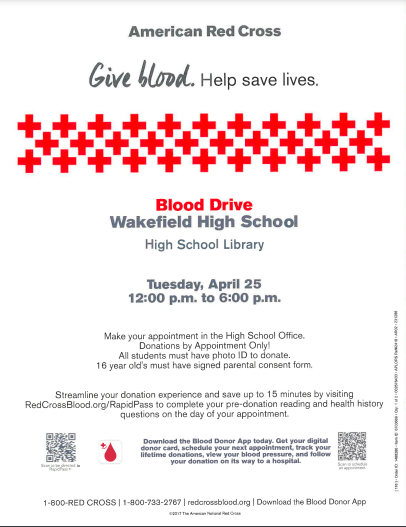 Wakefield freshman attended a college visit to NCK Tech in Beloit. The students got to visit with instructors and run some simulators from the programs offered at the school. NCK Tech graciously fed us lunch at the cafeteria. Thank you NCK Tech!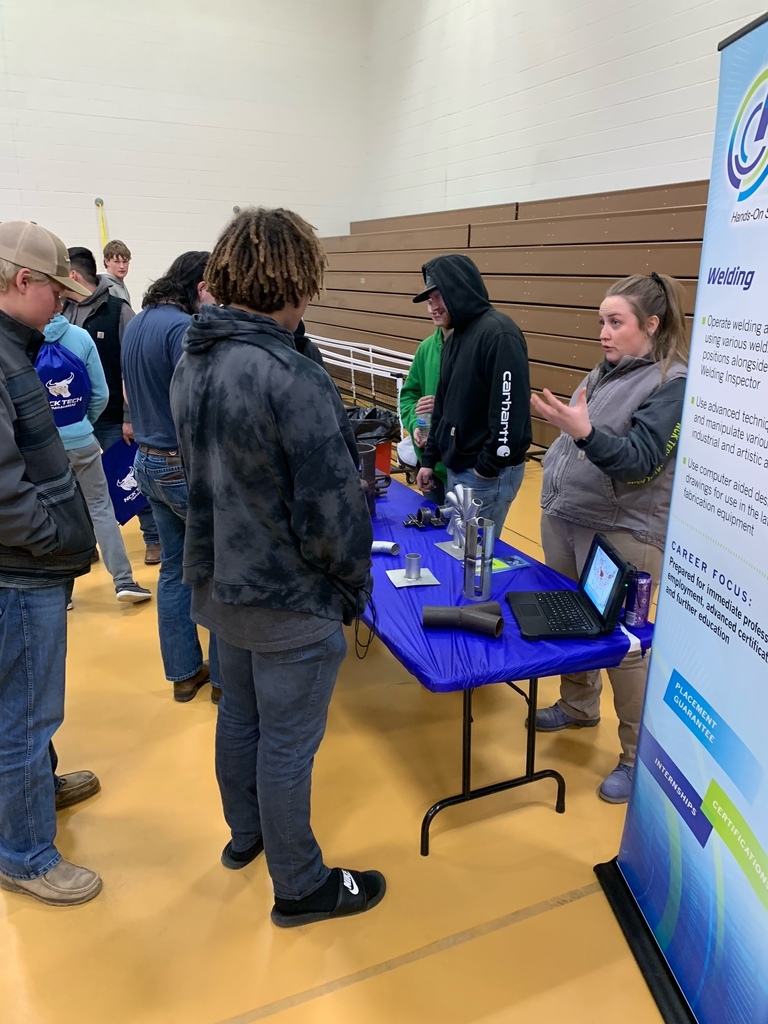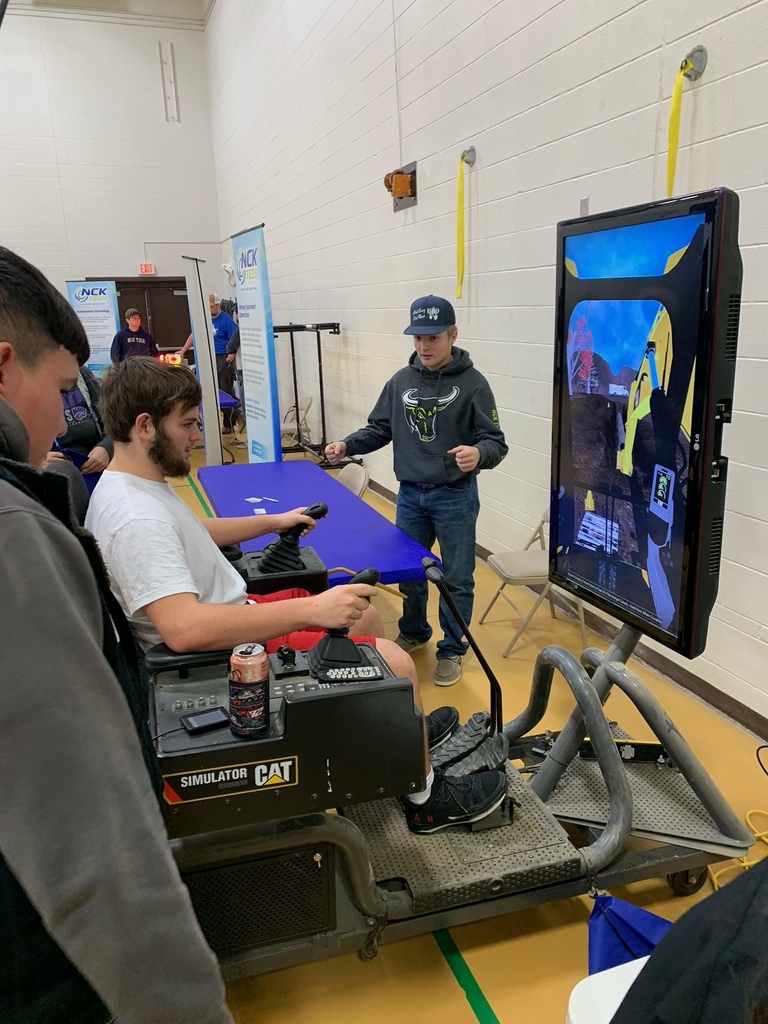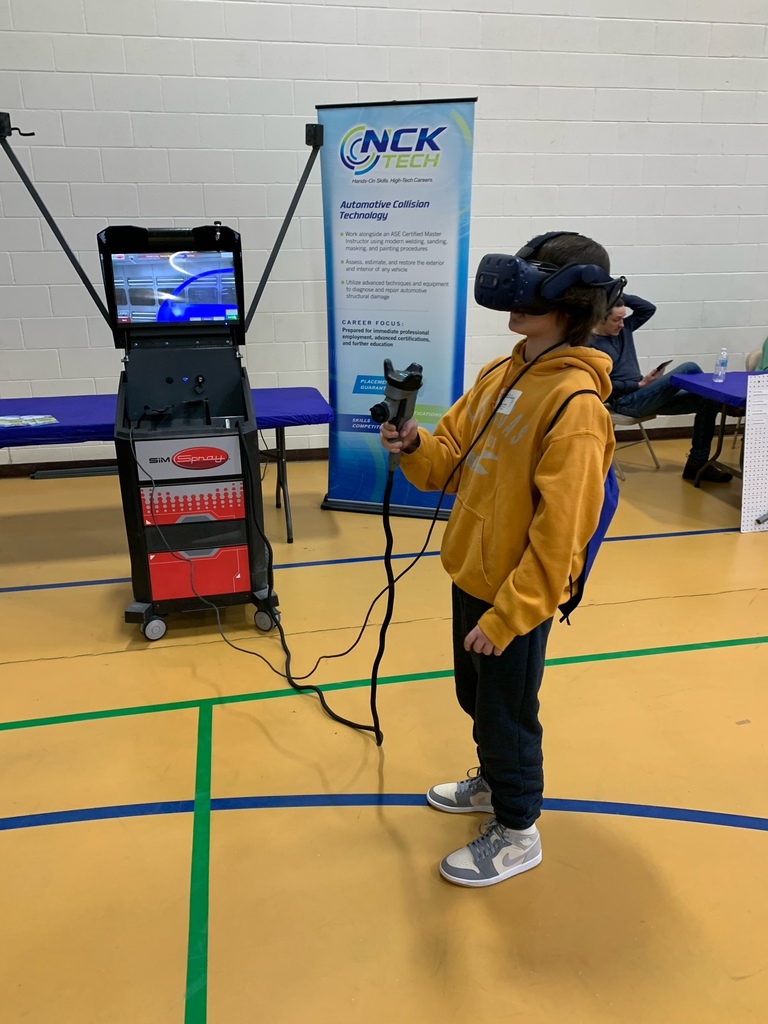 Wakefield's sophomores and juniors attended a Career/College Fair hosted by Randolph Blue Valley School. The students came away with much information. Thank you Blue Valley for the invitation.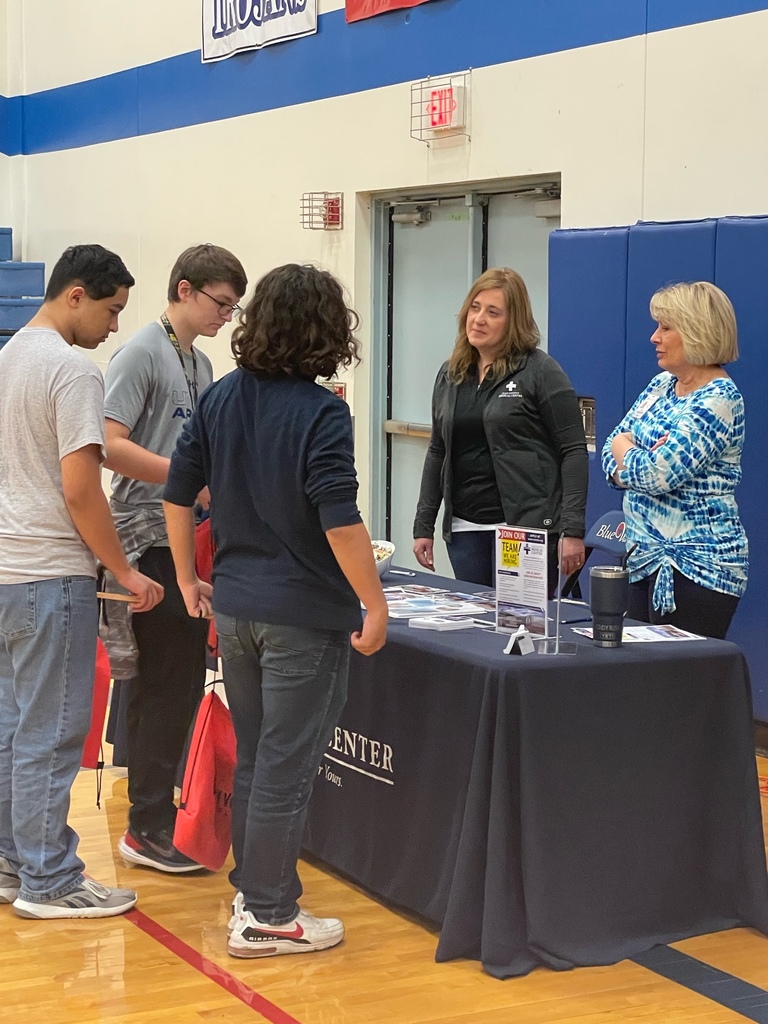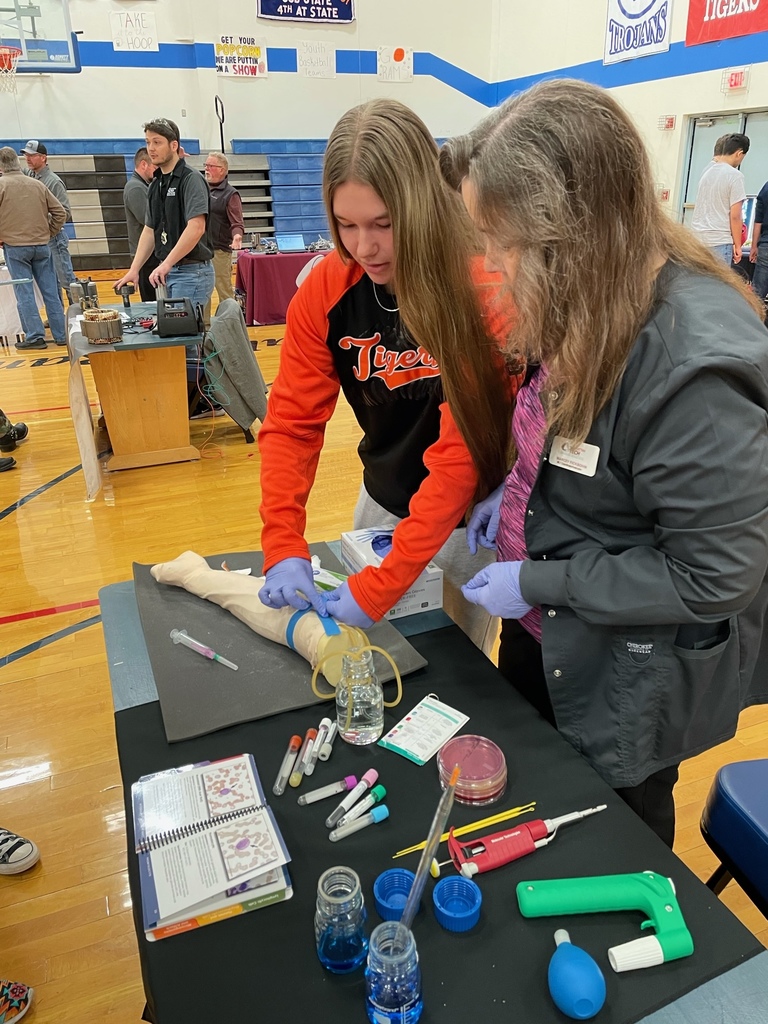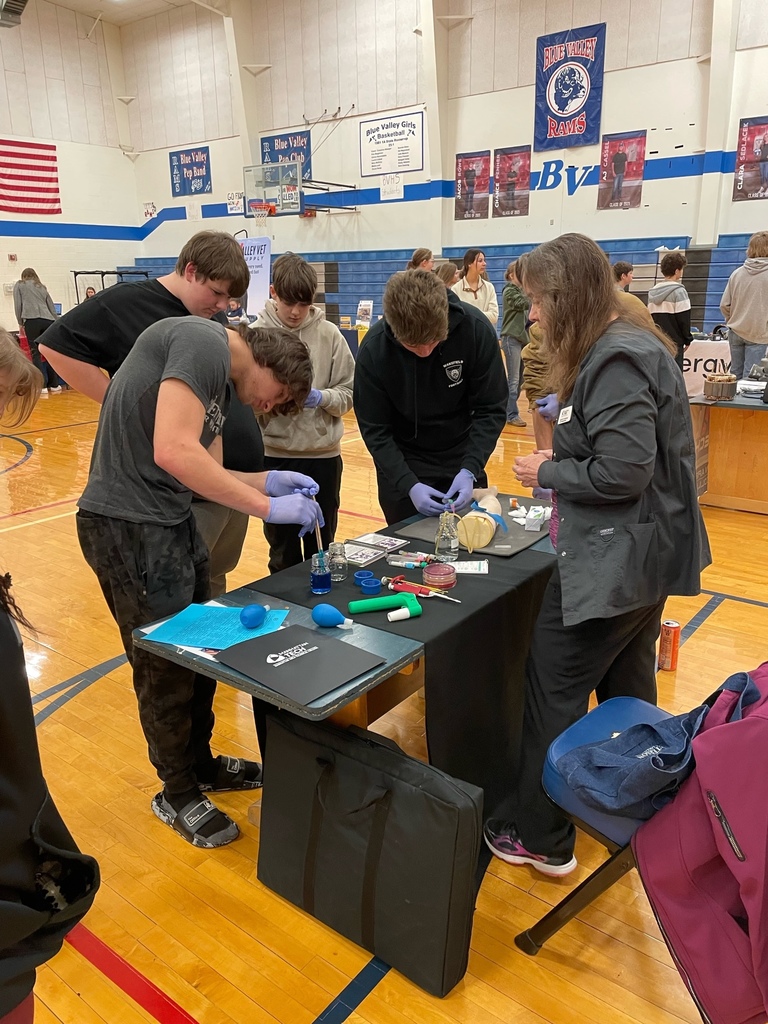 April's Students of Month are Flyer SOM: Violet Finnegan, Jet SOM: Priscilla Loaiza and Bomber SOM: Paige Smith. Each got a summer pool pass from the Wakefield City Council. Congratulations!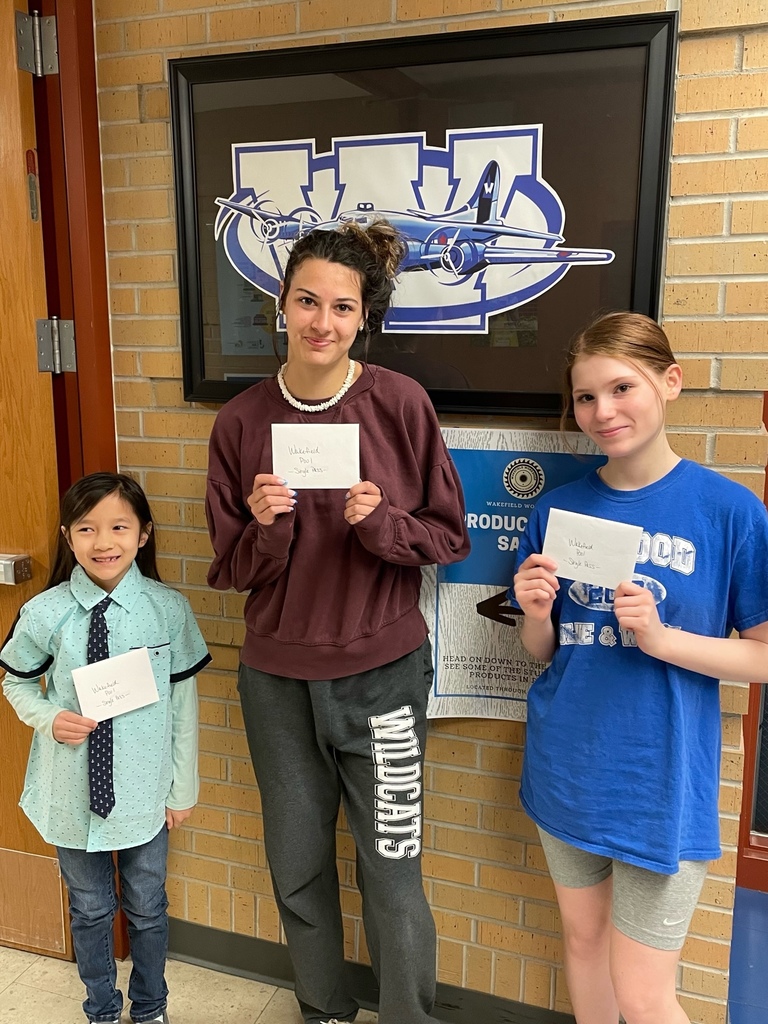 This afternoon, part of our in-service time will be a combined effort with local emergency personnel for crisis planning at CCCMS. If you see emergency personnel movement at that time, please know it is just a drill. Thanks for your support!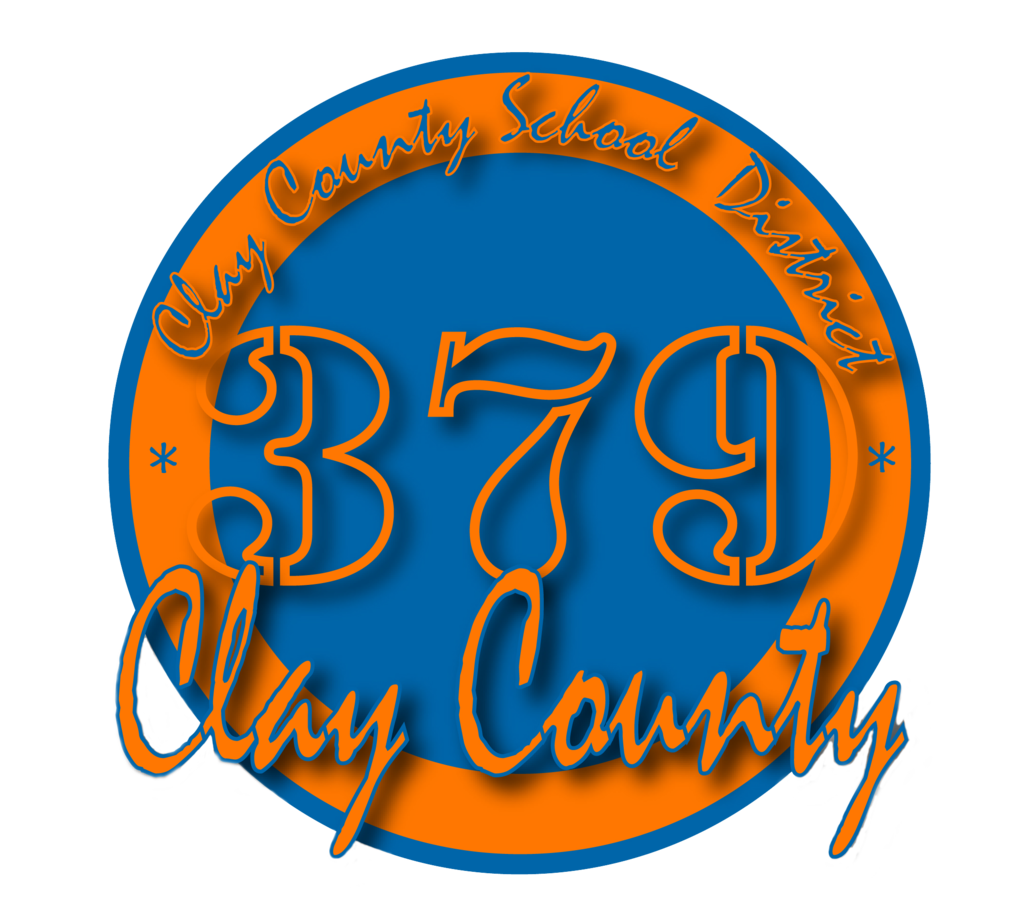 Wakefield seniors and their teacher Mr. Seuser spent the day in Topeka. Here they are with Representative Bloom while visiting the capital. #usd379
Elementary Summer Learning enrollment is open from March 1st until March 24th! Come spend the summer with us learning and growing!
www.usd379.org/summer
#usd379
Elementary Summer Learning enrollment is open! This is open to all current USD 379 K-5 students as well as all incoming Kindergarten students for the 23-24 school year. Check out what we have going on and sign up at
www.usd379.org/summer
#usd379
Wakefield's March Students of the Month are Erin Flickinger (12 gr.) Bomber SOM, Zailey True (5th gr.) Flyer SOM and Laken Smith (6th gr.) Jet SOM. They all received a $25 gift card donated by Wakefield's Short Stop. Congratulations!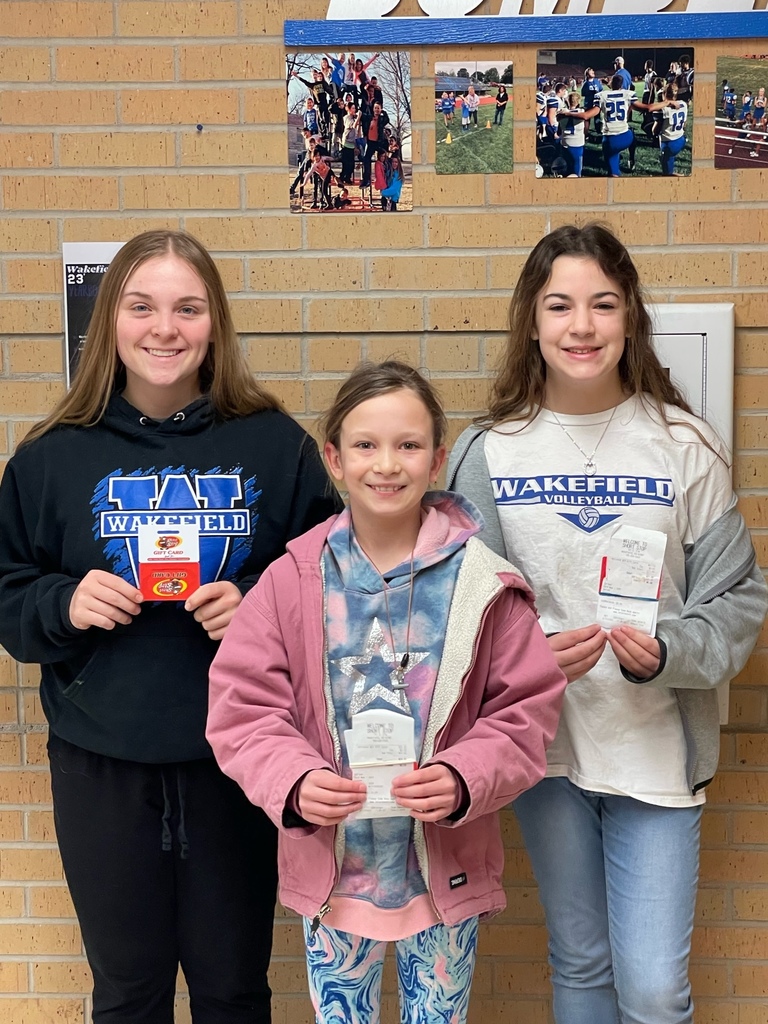 National School Counseling Week is Feb. 6-10. Today, we celebrate Kelly Hughes, Counselor at Wakefield School, and Lisa Last, District Counselor. Thank you for helping our students Dream Big! Learn more at schoolcounselor.org/role.#NSCW23 #HelpingStudentsDreamBig #usd379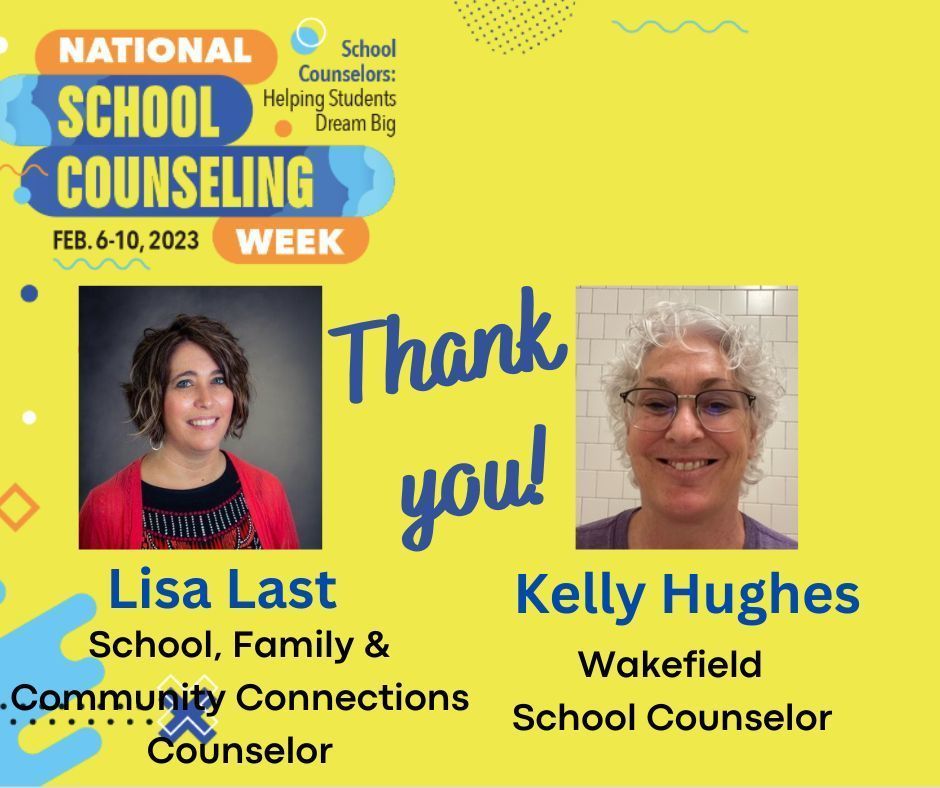 Our very own presenting at the state CTE conference. Mr. Simon is sharing his story of his Wakefield Workshop with other educators across Kansas! #usd379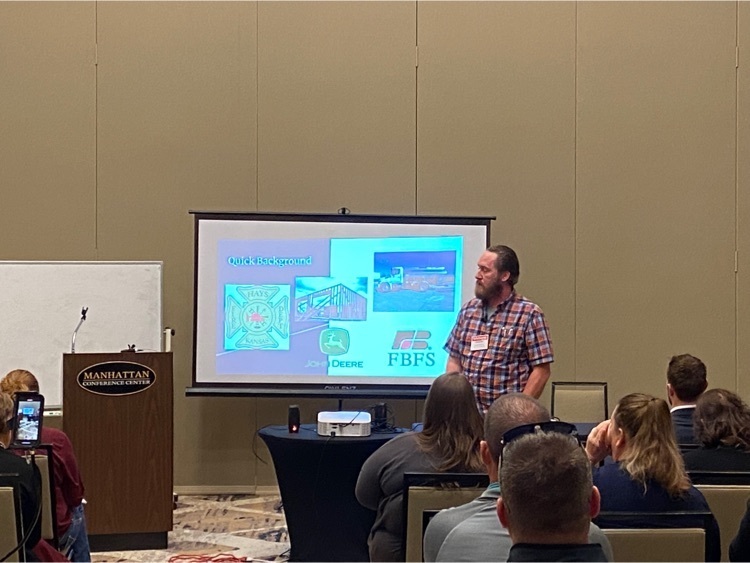 Today we celebrate DeAnna Coughlin, Counselor at Lincoln Elementary & Sarah Cott, Counselor at Garfield Elementary . Thank you for helping our students Dream Big! Learn more at schoolcounselor.org/role. #NSCW23 #HelpingStudentsDreamBig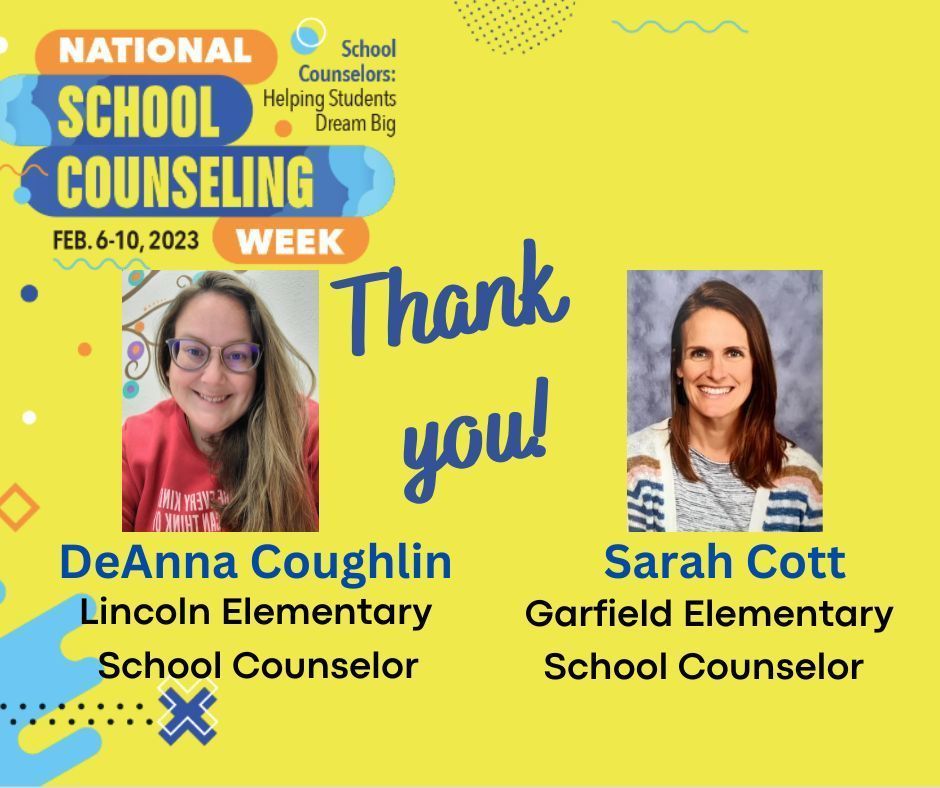 National School Counseling Week is Feb. 6-10. We are excited to recognize the work of USD 379's counselors this week. Do you know what #schoolcounselors really do? Spoiler alert: It's a lot. Learn more at schoolcounselor.org/role. #NSCW23 #HelpingStudentsDreamBig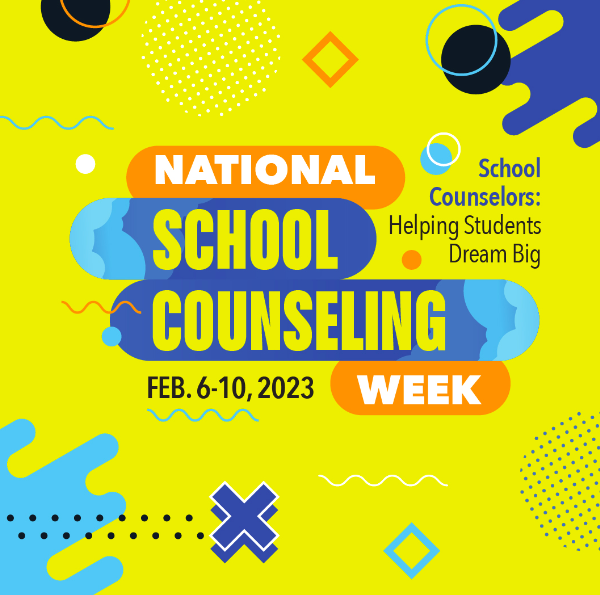 National School Counseling Week is Feb. 6-10. We are excited to recognize the work of USD 379's counselors this week. Do you know what #schoolcounselors really do? Spoiler alert: It's a lot. Learn more at schoolcounselor.org/role. #NSCW23 #HelpingStudentsDreamBig #usd379